Certified Expert in Climate Adaptation Finance
Home ›
Finance ›
Certified Expert in Climate Adaptation Finance
Program Description
Climate change will have a profound impact on countries and economies. Businesses, small and large, are affected; investors face increased risks, something also observed by the insurance industry.
Governments are required to respond too, and do so in different ways: they provide adaptation planning and some (often public) infrastructure, but they also play a key role in providing a policy environment that facilitates the response measures by all stakeholders in the economy. Essential for this course is that most of these response measures – adaptation measures - require investment. There is a tremendous spectrum from small enterprises to corporates up to larger private or public infrastructure projects seeking climate adaptation finance.
What we offer
An interactive e-learning course including video lectures, PDF scripts, practical exercises, online tests, and case studies.
A discussion forum for course-related issues as well as for the exchange of opinions and experiences with your classmates and tutors.
Personalized support from your e-Campus Team.
The possibility to achieve a Frankfurt School certificate after passing the final exam or a confirmation of course completion after completing the course.
An international network of institutions hosting our final exam all over the world.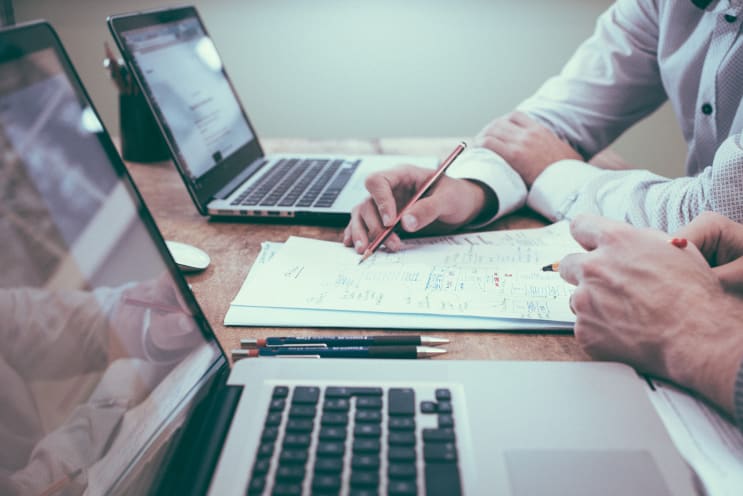 Target Audience
This course is suitable for both public and private sector practitioners, including entrepreneurs, project developers, private investors, initiator/fund houses, international development finance consultants and managers, plant operators and manufacturers, engineers and advisory professionals (e.g. law firms, business, and tax consultants). Other interested parties, such as academics in relevant fields, are of course also welcome to register to the course.
The course aims to explain the many facets of, and perspectives on, climate adaptation finance. Pre-experience in (mainstream) banking and finance is therefore helpful but not required.
Course Objectives
This course will help you to understand the many facets of, and perspectives on, climate adaptation finance – which is not and shall not be limited to grant funding. An overview of how financing typically takes place in different adaptation-related projects will form the basis for discussions about why finance is flowing towards adaptation projects in some cases whereas in other situations commercial adaptation investment is inhibited. The different perspectives of businesses, investors and policymakers on adaptation will be given. This will support the participants to reflect on appropriate policy interventions to facilitate adaptation and to identify funds from various sources available to implement required measures globally.
At the end of the course, the knowledge gained will be applied to a number of real-world examples of adaptation projects.
Course Content
Unit 1: Introduction
Unit 2: Defining Adaptation: The many Faces of Climate Adaptation
Unit 3: Adaptation: A Stakeholder Overview
Unit 4: International Climate Politics
Unit 5: Fundamentals and Sources of Finance
Unit 6: Overcoming Barriers to Adaptation Finance
Unit 7: The Business Perspective of Adaptation Finance
Unit 8: Climate-related Risks: Transparency & Metrics
Unit 9: The Insurance Perspective on Adaptation Finance
Unit 10: The Role of Adaptation in the Overall Policy Mix
Unit 11: Real-World Case Analysis
Workload
The course takes 6 months assuming 5-7 hours of self-study per week. It consists of 11 units that build upon each other. You will take the units in sequence and will need to pass an online multiple-choice test before accessing the next unit.
The last unit includes a case study that has to be submitted on a fixed deadline.
You are not sure if you manage to complete the course within 6 months? No worries! You can apply for a course extension (6 more months) against an administrative fee.
Fees*
Tuition: €1300
Final exam fee: €50 (to be paid directly to the final exam host).
Certificate fee: After passing the final exam you will receive a digital certificate. Should you wish to receive a hard copy of your certificate as well, an administrative fee of €50 will be charged.
Click here to register.
Discounts:
10% group discount (for 2 or more participants working for the same institution, informed to us before by an email)
10% Alumni discount
For company packages, please contact us
Payment Options
Bank Transfer (bank fees to be covered by participants)
Credit Card
PayPal
Payment in installments is unfortunately not possible.
Travel related costs for taking the final exam have to be covered by the participants individually.
*Subject to change
Last updated Mar 2020
About the School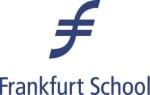 Frankfurt School of Finance & Management is an AACSB, EQUIS and AMBA accredited, research-led business school, covering every aspect of a business, management, banking, and finance.
Frankfurt School of Finance & Management is an AACSB, EQUIS and AMBA accredited, research-led business school, covering every aspect of a business, management, banking, and finance.
Read less