Certified Expert in Agricultural Finance
Home ›
Certified Expert in Agricultural Finance
Program Description
Agriculture matters a lot for everyone on this planet: it provides affordable and healthy food, jobs and incomes for millions of people; its development is essential for environmental protection, poverty alleviation and in the context of climate change.
Therefore, agriculture finance is a significant part of the finance sector. Farmers and agro-enterprises need loans, insurance, leasing and many other financial services to do well. Financial institutions seek qualified employees who understand the financial needs of farmers and agribusinesses, the dynamics of the agricultural sector and the role of finance in agricultural value chains.
The "Certified Expert in Agricultural Finance" (CEAF) is an online course that covers a wide range of agriculture finance topics. Participants will gain a broad perspective on the concept of agricultural finance and acquire the necessary skills to design feasible operations, products and delivery channels. One focus of the course will be on lending to farmers and agribusinesses, in particular how to manage risks and costs along the entire loan cycle.
This course is based on Frankfurt School's extensive experience in practical project work and theoretical education programs, and it is tailored to the needs of our target audience.
This course is also available in French and Turkish.
What we offer
Seven units including video lectures, a PDF script laying the theoretical foundation, examples, practical exercises, online tests and case studies.
A discussion forum for course-related issues as well as for the exchange of opinions and experiences with peers, tutors and the FSDF e-Campus team.
Personalized support from your e-Campus.
The option to obtain a Frankfurt School Certificate after passing the final exam or a confirmation of course completion after completing the course.
An international network of institutions hosting our final exam all over the world.
Headway / Unsplash
Target Audience
The CEAF online course primarily addresses agriculture finance practitioners, such as mid-level managers and field staff of agriculture development banks, rural microfinance institutions, ag-insurance firms, leasing companies, and other financial institutions in developing countries, emerging economies and developed nations. The course will also be useful for those who are interested to become agriculture finance experts, consultants and advisors. Last but not least, persons who are engaged in agriculture policymaking, or regulation and supervision of the agriculture finance sector will benefit too.
Course Objectives
On successful completion of this course, participants will have a thorough comprehension of principal concepts and good practices in agricultural finance, i.e. they have learned to:
Appreciate the global importance of the agricultural sector
Make use of basic agricultural knowledge for the work in an agricultural finance institution
Understand the characteristics of different stakeholders and client segments in agricultural finance
Design financial products, services and delivery channels required by different client segments
Implement risk management procedures
Conduct credit risk analysis and credit allocation for agricultural clients
Carry out marketing, credit sales and customer relationship activities
Appreciate the wide range of recent innovations in the field of agricultural finance
Course Content
Unit 1: Why agriculture matters
Unit 2: Basic knowledge of agriculture
Unit 3: The agriculture finance system
Unit 4: Risk Management
Unit 5: Credit management
Unit 6: Marketing and sales
Unit 7: Innovations in agricultural finance
Electives
Do you want to get more out of the course? The course provides you with the possibility to choose up to four electives to deepen your knowledge in the field of your interest. For each elective, you can earn one (1) additional ECTS (credit point), thus adding more value to your course and certificate.
ALES Tool
Weather-Index-Based Insurance (WIBI)
Value-Chain-Finance (VCF)
Digital Financial Services (DFS)
*Subject to change
Workload
The course takes approximately 6 months assuming 3-4 hours of self-study per week. It consists of 7 mandatory units, which build upon each other.
You are not sure if you manage to complete the course within 6 months? No worries! You can apply for a course extension (6 more months) against an administrative fee.
Fees*
Tuition: €1300
Final exam fee: €50 (to be paid directly to the final exam host).
Certificate fee: After passing the final exam you will receive a digital certificate. Should you wish to receive a hard copy of your certificate as well, an administrative fee of €50 will be charged.
Click here to register.
Discounts:
10% group discount (for 2 or more participants working for the same institution, informed to us before by an email)
10% for FS Alumni
For additional packages, please contact us
Payment Options
Bank Transfer (bank fees to be covered by participants)
Credit Card
PayPal
Payment in instalments is unfortunately not possible.
*Subject to change
Last updated Mar 2020
About the School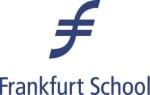 Frankfurt School of Finance & Management is an AACSB, EQUIS and AMBA accredited, research-led business school, covering every aspect of a business, management, banking, and finance.
Frankfurt School of Finance & Management is an AACSB, EQUIS and AMBA accredited, research-led business school, covering every aspect of a business, management, banking, and finance.
Read less