Certificate in Events Management (Online)
Home ›
Certificate in Events Management (Online)
Program Description
Program Details
Program Code: 1835
School: School of Hospitality, Tourism and Culinary Arts
Credential: Ontario College Certificate
Program Type: Post-secondary program
Program Length: 1 year/ 2 semesters
Start Date: Fall, Winter, Summer
Location: Online
Program Overview
Throughout the world, humans congregate, gather, and collaborate to learn, celebrate, and meet. This program will cover a wide overview of the event industry. You'll participate in defining, understanding, and applying the elements involved in planning and staging corporate, social/life cycle, festivals and conference events, and the types of organizations that produce and present them.
By connecting with professors and fellow peers and through the use of independent research, group work, discussions, and experiential and work-integrated learning, you'll examine management practices, including how events are designed, funded, staffed, and promoted. You can expect exposure to the planning and development of sustainability, creativity, sales and marketing, and budgeting along with the understanding of volunteer and team building. Among specific learning outcomes will be: performing an analysis of an event objective, completing an RFP, applying for permits, and comprehending by-laws, risk, and security requirements.
Instructors will guide and direct you to real-world learning opportunities, which will require you to reflect on how the experiences connect to course content. During these experiences, you'll participate in work-integrated learning assignments, projects, or experiential learning opportunities.
You'll graduate with an It's Your Shift certification, an innovative training, and awareness program to prevent sexual harassment and violence.
It's Your Shift Training and Awareness Program
The program will include an innovative industry training and awareness certification, It's Your Shift. The certification will equip you with crucial knowledge and provide current resources focused on sexual harassment prevention and safe practices for intervention as a frontline worker or manager. It will support you, as you enter the hospitality industry, to become a leader for the prevention of sexual harassment and contribute to the evolution of safe and welcoming work environments.
The SMART Accreditation Program
Tourism HR Canada has honored Centennial's Hospitality – Hotel Operations Management two-year diploma program and Hospitality and Tourism Administration three-year advanced diploma program with its SMART + Premium status, which means the programs exceed basic tourism industry standards. Centennial College is among the first post-secondary institutions in Canada to receive the SMART accreditation — and the only one to have two programs recognized for demonstrating tourism-related programming that exceeds industry standards.
Feast On® Certification
Centennial College's School of Hospitality, Tourism, and Culinary Arts has become the first academic institution to receive Feast On® certification for its sourcing of local food and beverage products used in the academic programs and the School's experiential-learning foodservice operations. The Culinary Tourism Alliance established Feast On as a certification program that recognizes businesses committed to sourcing Ontario-grown and -produced food and drink.
Program Highlights
Flexible delivery - 100% online or in a traditional in-class format
This is the only learning operation of its kind in Canada that is exclusively for event management education
You learn from industry-selected faculty members who have years of experience
Program Outline
Semester 1
Semester 2

EVNT-701 Introduction to Event Management
EVNT-702 Networking and Industry Relations
EVNT-703 Event Sales and Marketing
EVNT-704 Event Budgeting
EVNT-705 Volunteer and Team Building
EVNT-706 Sponsorship Development

EVNT-711 Event Programming
EVNT-712 Creativity and Innovation
EVNT-713 Sustainable Events
EVNT-714 Risk and Security Management
EVNT-715 Communications and Media Planning
EVNT-716 Experiential Event Operations
EVNT-717 Site Logistics
Program Vocational Learning Outcomes
Program Vocational Learning Outcomes describe what graduates of the program have demonstrated they can do with the knowledge and skills they have achieved during their studies. The outcomes are closely tied to the needs of the workplace. Through assessment (e.g., assignments and tests), students verify their ability to reliably perform these outcomes before graduating.
Develop and implement financial initiatives based on event objectives through methods such as sponsorship programs, grant applications, and fundraising initiatives.
Plan, design, and coordinate effective site and facility operations.
Apply the principles of marketing to events.
Apply strategies for effective human resource management to events.
Create, plan, and implement effective programming for events.
Apply accounting and financial knowledge and skills to the operation of events.
Apply business administration skills to the operation of events.
Apply the principles of professionalism and ethics to event management.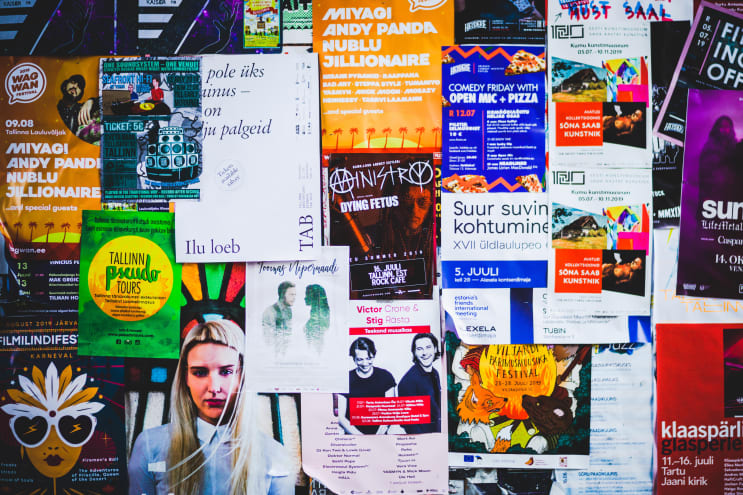 Career Options, Academic Pathways, and Partners
Articulation Agreements
Degree Completion Pathways
Qualified graduates may be eligible to participate in pathway programs with partnering institutions. These pathway programs allow students to receive degree credit for learning obtained at Centennial College.
Please note that each partnership has a specific minimum grade requirement in order to qualify to transfer credits, which are assessed by the partner institution.
Davenport University, USA
Vancouver Island University, BC
Please visit our website at www.centennialcollege.ca/admissions/applying/education-pathways/outbound-pathways for more information on articulation agreements.
Career Outlook
Event Manager
Festival Planner
Conference Planner
Live Event Producer
Media Event Strategist
Admission Requirements
Academic Requirements
College diploma or university degree in any discipline
Additional Requirements
English language proficiency
Last updated Jul 2020
About the School

Centennial College is Ontario's first public college with five campuses in Toronto, Canada. Centennial offers high-quality Canadian Education that is hands-on and employment-focused. Programs at Cente ... Read More
Centennial College is Ontario's first public college with five campuses in Toronto, Canada. Centennial offers high-quality Canadian Education that is hands-on and employment-focused. Programs at Centennial promote experiential learning with laboratory instruction, co-op education, and industry placements
Read less