Certificate Courses - Laytime and Demurrage
Home ›
Certificate Courses - Laytime and Demurrage
Program Description
Certificate Courses - Laytime and Demurrage

Time Management and its calculation during voyage
DURATION:4 WEEKS MODE: ONLINE
Laytime is basically time management in Shipping World. The course is designed especially for working professionals and entrepreneurs providing hands-on information and knowledge about GENCON CHARTER PARTY, Fixture Notes, Laytime Clauses in NOR / SOF etc., Liner Terms and the Laytime / Demurrage Calculations. Laytime / Demurrage, as you must be well versed, is an important aspect of commercial shipping.

The Certificate Programme in Shipping Management from IOS serves Entrepreneurs and Working Professionals with a freedom to get extra hands on specialised areas and acquire practical know-how in related fields. The course material provides the experience and expertise of the leaders in the respective fields.
The curriculum is designed and developed by experts.
Caters the queries of experienced and curiosity of the novices.
Latest practical updates and developments.
A practical approach to in-depth working procedures.

Reviewed and amended on a periodical basis.

The curriculum is based on current business environment, latest policies and real-world issues.

Students get an opportunity to have a unique holistic learning experience.

Core courses provide an understanding of the fundamentals of the general industry, while the elective courses give the flexibility of individual exploration in the chosen areas of interest.

The four-week Certificate Programme is designed to explore and develop the expertise of the individuals.

REGISTER NOW
Last updated Jan 2018
About the School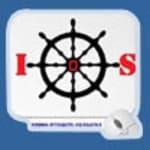 IOS was set up with a vision that supports the corporate world in the field of shipping, logistics & Foreign Trade which is constantly striving for properly trained personals and with a vision to ... Read More
IOS was set up with a vision that supports the corporate world in the field of shipping, logistics & Foreign Trade which is constantly striving for properly trained personals and with a vision to help students and working executives' wishing to make a career in Chartering, Shipping, Warehousing, Logistics and Foreign Trade, International Marketing.IOS has a world of innovative teaching methodologies, integrated approach to develop student's personality, the right atmosphere to build talent and an environment to nurture.We have complete confidence that all the young entrepreneurs who join this basic and essential program will have an added advantage over others and will have an important star under their belt. The editorials have the following basic aims and specifically and exclusively focus on the following:1.It escalates the Management Skills of aspiring executives and students through a systematic approach.2. Help in developing technical and analytical skills through a systematic approach in undertaking Export Marketing and Imports for a varied range of products.3. Developing skills in the field of International Marketing through a basic focus on client requirement and developing interpersonal PRs with Overseas Clients and Corporate Indian Sector.4. i) Learn while working or studying and acquire additional skills.ii) Distance learning adds an advantage of no traveling and boarding.iii) Get an accredited degree/diploma from universities recognized worldwide. You don't have to hamper your present occupation. Getting an online degree/diploma may even assist in increasing your career prospects.iv) Less expensive and affordable.v) The Institute Board believes that an investment in education is an investment in the future. From our earliest days, we have devoted ourselves to educational opportunity and achievement. We have championed innovation, equity, and excellence for generations of students. We are advocates for children and parents; we empower teachers and educators, and we are a strong presence in thousands of schools and communities across the country.vi) Our work falls broadly into four categories: Readiness, Connection, Success, and Advocacy.
Read less