Business Accounting Clerk Certificate
Home ›
Business Accounting Clerk Certificate
Program Description
The practice of accounting is one of the oldest and most indispensable professions in business. Accountants are often responsible for producing and reviewing financial records for their employers, enabling managers and officers to make better, more informed decisions. With Brighton College's accredited, online programs, the prospect of a stable career as an accountant is at your fingertips.


Who Should Enroll?

Students seeking to advance in their current field, bolster their resume with additional skills, or change careers. The objective of the program is to empower students with the requisite knowledge and tools to gain entry-level employment and beyond. The program will prepare students on the fundamental principles of accounting and present real-world opportunities for differentiation and growth.


What Will I Learn?

Upon completion of the Business Accounting program curriculum, students will demonstrate an ability to:
Use popular bookkeeping software, spreadsheets, and databases
Post financial transactions into the appropriate software
Receive and record cash, checks, and vouchers
Input debits and credits into the software, assigning each to the appropriate account
Produce reports such as balance sheets, income statements, and totals by account
Check for accuracy in figures, postings, and reports
Reconcile and report any differences they find in the records


Course Outline

The following courses are included in the Business Accounting program. Courses are released one at a time to maximize learning. This program has a total of 21 credit hours. Each course must be completed in 8 weeks.


| | | |
| --- | --- | --- |
| Course ID | Course Name | Credit Hours |
| ACC 101 | Introduction to Accounting | 3 Credit Hours |
| ACC 114 | Accounting I | 3 Credit Hours |
| BUS 201 | Introduction to Business | 3 Credit Hours |
| ECO 210 | Microeconomics | 3 Credit Hours |
| ECO 220 | Macroeconomics | 3 Credit Hours |
| ACT 118 | Accounting II | 3 Credit Hours |
| ACT 220 | Managerial Accounting | 3 Credit Hours |

Employment of bookkeeping, accounting, and auditing clerks is projected to decline 8 percent from 2014 to 2024. Technological change is expected to reduce demand for these workers. Software improvements, such as cloud computing, have automated many of the tasks performed by bookkeepers. As a result, bookkeepers will increasingly be hired on a contract basis through third party bookkeeping firms, rather than being held on staff. Demand for bookkeeping is tied particularly to the growth of small businesses, which tend to hire bookkeepers rather than accountants due to their relatively lower cost. Therefore, economic growth should create some openings for bookkeepers to keep these organizations' financial records.

Career Opportunities

The Business Accounting program accommodates a number of career paths and interests for students that complete the course. Graduates can pursue positions as auditors, bookkeepers, clerks, and more under the supervision of another accountant. You could find business accounting clerk jobs in the following settings:
Financial Services
Retail
Insurance Companies
Technology
Telecommunications


Earnings*

The median annual wage for bookkeeping, accounting, and auditing clerks was $37,250 in May 2015. The median wage is the wage at which half the workers in an occupation earned more than that amount and half earned less. The lowest 10 percent earned less than $22,940, and the highest 10 percent earned more than $57,920.
Bureau of Labor Statistics, U.S. Department of Labor, Occupational Outlook Handbook, 2016-17 Edition, Bookkeeping, Accounting, and Auditing Clerks, on the Internet at https://www.bls.gov/ooh/office-and-administrative-support/bookkeeping-accounting-and-auditing-clerks.htm


Tuition & Fees

The total price for the Business Accounting program is $4,645.00.


| | |
| --- | --- |
| Total Tuition | $4,095 |
| Enrollment Fee | $100 |
| Resource Fee | $450 |
| Total Sales Price | $4,645 |

Payment Plans
Full Payment Plan: Pay in full for a total program price of $4,345 and save $300!
Private Student Loan: Finance your education with low down payments and customized terms!
All academic and financial obligations to the school must be made prior to the release of final transcripts and diploma.

Financial Assistance

The programs at Brighton College are approved for Veterans benefits. Brighton College also works with many employers' Tuition Reimbursement programs as well as various Workforce Development and Vocational Rehabilitation programs. To find out if you qualify for these programs, call our office at 1-800-354-1254 for more information.


Career Services

Brighton College is dedicated to assisting you with your job search. You will have access to Brighton's Career Exploration course upon completing your career training. The course is designed to help you prepare for your job search and career. The course will cover important skills including networking, career management, and building interpersonal relationships. The course also covers:

Personalized Resume Building
You can submit your resume through our online resume center. Our career placement coordinators will provide one-on-one consultations with you and personally review your resume.

One-On-One Cover Letter Assistance
You will learn how to build and design effective cover letters and follow-up letters. In addition, we will show specific examples.

Interview Preparation
You will learn interview techniques and tips on how to answer the most commonly asked questions.
Last updated Mar 2018
About the School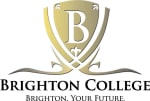 Brighton College offers accredited online programs with a focus on quality and affordability. From the time you first inquire to your graduation day, we are committed to providing you with the best ed ... Read More
Brighton College offers accredited online programs with a focus on quality and affordability. From the time you first inquire to your graduation day, we are committed to providing you with the best educational experience and ensuring your ultimate success.
Read less