Bachelor's in International Sales and Marketing
Home ›
BBA ›
Sales ›
Bachelor's in International Sales and Marketing
Program Description
3 TOP UNIVERSITIES = 1 EUROPEAN BACHELOR All students will have in addition to ABMS Switzerland Bachelor will receive a Joint Bachelor with University of Dąbrowa Górnicza (WSB) and Taras Shevchenko National University (KNU). ABMS is certified by EFMD EOCCS, the Swiss National Quality for Education (EduQua) and ASIC UK. WSB Is a European state-recognized university and KNU is a European public University founded 200 years ago and ranked among top 500 universities in the world. 3 Top European Universities = Best Virtual/Online Program = 1 Top European Bachelor SWITZERLAND + EU + TOP RANKED 500Advance Your Expertise at ABMS Connect with learners and leaders just like you in our online bachelor's programs. You will go as far as your mind will take you as a bachelor's student at ABMS. For Professionals The Bachelor's of International Sales and Marketing (BBA) signifies the first level of achievement in any academic discipline. At the end of Bachelor (BBA) in International Sales and Marketing study program, the graduates are expected to combine theory with practice and display a sound knowledge of their Sales and Marketing industry. Students are equipped with useful Sales and Marketing tools (including E-Sales and E-Marketing) to enter the labor market and contribute effectively and efficiently to organizations within this field. The BBA in Sales and Marketing study programs suitable for students who want to follow a career in marketing or sales and become marketing and/or sales manager. This study program will be for 12-month study period where students will be taught the theory of marketing, sales, and essential skills needed for the industry through a series of lectures. In our bachelor's programs, you will:
Understand the way to serve in order to sell.
Understand that the main purpose of a product is coming from your customers' needs.
Develop and practice innovative research methods.
Earn the highest quality of education.
Achieve the expertise to publish in peer-reviewed journals.
Become a successful researcher and professional.
Study Language: this study program taught entirely in English. BBA: 1 year We have 4 intakes per year: January, April, July, and October The bachelor will take your Sales and Marketing leadership to the next level. In our bachelor's programs, you will:
Lay the foundation for future for studies and professional achievement.
Study and apply innovative research methods.
Combine applied research and professional practice.
Prepare to make an impact in policy and practice.
Learn strategies to facilitate more effective, adaptable organizations and create positive change.
Become a more innovative leader in your field.
Modules:
Our BBA is a 3 years study if you start just with a high school diploma, the following modules are for the final year:
Sales and Marketing
Finance and Accounting
Global Marketing Strategies
Strategic Business Management
Developing Study Skills for Postgraduate Learning
Designing and Developing a Website
Decision and Management Support Systems
Admission Requirements:
Duration: 1 year or more Diploma: BBA in International Sales and Marketing Age: Minimum age 18 years Previous study: Associate Bachelor or equivalent English level: IELTS or equivalent (Only for students from non-English speaking countries or students who did not study at English speaking school) Study Method: Online Fee: 3940 Euro per Semester, European Credit Transfer and Accumulation System: this program is equivalent to 180 ECTS European Qualifications Framework: this program is equivalent to EQF Level 6 Note: Study fee does not include application and reservation fee (to guarantee you a study place) of 240 Euro (onetime payment and non-refundable). Bachelor's with Honours (optional) Students who want to have an Executive Bachelor's with Honours must do just a thesis after finishing their BBA study program and will be awarded a Bachelor's (BBA) with Honours. Thesis length: 12000 words (students are allowed to have 10% more or less.) Duration: 4-8 months (average 6 months) Fee: 2900 Euro (only for ABMS Students who finished the Bachelor's program). ECTS: 210 Credit. What are the advantages? With a Bachelor with honors, your chances in order to be accepted for the Master are usually higher and it will help you to find a better job. If you don't want to do a thesis, you will be awarded the non-honors bachelor.
Last updated Nov 2017
About the School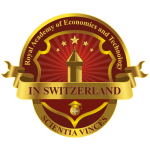 We offer a range of online study programs starting from Associate Bachelor Degree up to Doctorate Degree, including Masters and Bachelors study programs, all our Studies can be done in ONE academic ye ... Read More
We offer a range of online study programs starting from Associate Bachelor Degree up to Doctorate Degree, including Masters and Bachelors study programs, all our Studies can be done in ONE academic year part time (Friday to Sunday).
Read less