Bachelor of Science in Psychology
Home ›
BSc ›
Bachelor of Science in Psychology
Program Description
Prepare for Whatever Lies Ahead with Liberty University's Online Psychology Degree
The field of psychology is growing! According to the Bureau of Labor Statistics, psychologists can expect a 14% growth rate by 2026,* which is twice as fast as the average for all occupations.
But what will a degree in psychology do for you?
Psychology Courses that Prepare You for Grad School

A bachelor's degree in psychology is an essential step on your path to completing a graduate degree. If you are passionate about becoming a licensed, clinical psychologist, you will need to complete a master's or doctoral program before you can practice.

That's why Liberty University's 100% online Bachelor of Science in Psychology focuses on helping you meet graduate prerequisites by incorporating statistics and research into your degree.

Focus on Skills that Increase Your Marketability

A B.S. in Psychology online in no way restricts you to becoming a clinical psychologist. Because psychology is focused on understanding people and creating real-world solutions, your skill set can instantly qualify you for diverse career options.

With courses in writing and human behavior and development, your studies will be applicable to almost any industry — from advertising and sports to forensics and industrial-organizational sectors.
You want more out of your job — more opportunities for personal and professional growth. Choosing to complete a bachelor of psychology is a great way to get more. Partner with Liberty University and pursue an online psychology degree to gain the knowledge you need to help people overcome adversity, increase well-being, and achieve their goals.
Why Choose Liberty University's Online Psychology Degree?
If you're interested in understanding the human mind, then an online B.S. in Psychology is a great degree choice for you. Choosing Liberty University's online psychology degree means developing a skill set to help people of all ages navigate hardship while honing your research skills as you learn the psychology behind why people do what they do.
Also, completing your bachelor's degree online with Liberty gives you a level of flexibility that on-campus courses lack. Liberty's psychology courses are offered 100% online in 8-week course formats with no set log-in times. By creating your own schedule, you can invest in higher education without putting your career and family life on hold.
Best of all, choosing Liberty's bachelor's degree in psychology allows you to specialize your studies in a subject that you're passionate about. Liberty offers cognates in the following areas of study:
Addictions and recovery

Christian counseling

Criminal psychology

Crisis counseling

Developmental psychology

General

Life coaching

Military resilience
If you are not sure which of these fits your career goals best, or you would like to mix and match courses from different specializations, you can choose Liberty's general psychology track. This option allows you to complete various electives of your choice. To learn more about each of these cognates, check our Liberty's specializations tab below.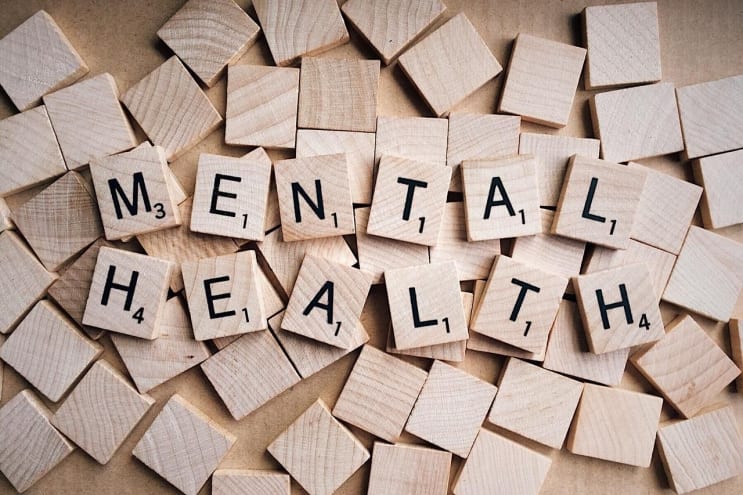 Wokandapix / Pixabay
What Will You Learn in Liberty's Online Degree in Psychology?
Understanding human behavior requires that you have a grasp on how people develop from childhood to adulthood. At Liberty, they want to equip you with this knowledge so you can help your clients and coworkers improve their emotional, relational, and spiritual well-being. Throughout this degree, you will also learn how to organize, monitor, and interpret research.
In order to prepare you with confidence, your B.S. in Psychology gives you the opportunity to practice your skills in the field. This will take place in your psychology internship, where you will receive industry-specific training to jumpstart your career. And by choosing one of Liberty's specializations, you can tailor your experience to the specific field you want to practice in.
Featured Online Psychology Courses
PSYC 365 – Psychological Foundations of Learning
PSYC 380 – Physiological Psychology
PSYC 420 – Psychology and Christianity
PSYC 430 – Abnormal Psychology
Specializations
Customize your degree to your unique interests and career goals with one of the Bachelor of Science in Psychology's specializations.
Addictions and Recovery
Liberty University's 100% online B.S. in Psychology – Addictions and Recovery degree prepares you for a career focused on impacting the lives of individuals and their families where substance abuse is present. Your courses will provide discussions on major theoretical approaches to counseling and psychotherapy so you can be as prepared as possible to help those through times of trial.
Christian Counseling
Liberty University's 100% online Bachelor of Science in Psychology – Christian Counseling degree is designed to help you understand the multi-faceted aspects of Christian counseling. This specialization will allow you to learn more about counseling from a Christian perspective, equipping you to work in lay ministry.
Criminal Psychology
Liberty University's 100% online B.S. in Psychology – Criminal Psychology degree provides you with an overview of the criminal justice system in America and the ethics and philosophy behind it. You will examine theories regarding the nature and causes of criminal behavior and society's response, approaching the study of crime from a philosophical, psychological, and sociological perspective.
Crisis Counseling
Liberty University's 100% online Bachelor of Science in Psychology – Crisis Counseling degree prepares you for a career focused on providing counseling services before, during, and after crisis situations. You will be trained on how to assess a variety of crisis situations and equipped with the skills to provide proper counseling to the trial or situation.
Developmental Psychology
Liberty University's 100% online B.S. in Psychology – Developmental Psychology degree provides you with an overview of child growth and development from birth onward, examining the basic theories, principles, and practices of childhood training and education. Additionally, you will investigate the psychological and environmental factors related to puberty, peer identification, and identity conflict in adolescents through a variety of classes and formats.
General Track
Liberty University's 100% online Bachelor of Science in Psychology – General Track degree is designed to provide you with the flexibility and freedom to select a large number of elective courses. With no specific area of study, you can mix and match courses to create a personalized degree program that fits your passion and goals for the future.
Life Coaching
Liberty University's 100% online Bachelor of Science in Psychology – Life Coaching degree will prepare you for a rewarding career that is focused on helping others achieve goals and overcome obstacles in their lives. This program provides you with the skills and knowledge you need to be confident, relevant in the industry, and successful as a life coach.
Military Resilience
Liberty University's 100% online Bachelor of Science in Psychology – Military Resilience degree will equip you with the knowledge and skills necessary to come alongside service members and their families as you work in the military community. You will focus on developing skills to educate service members, their spouses, and friends about the mental, physical, and social needs associated with the hidden wounds of war.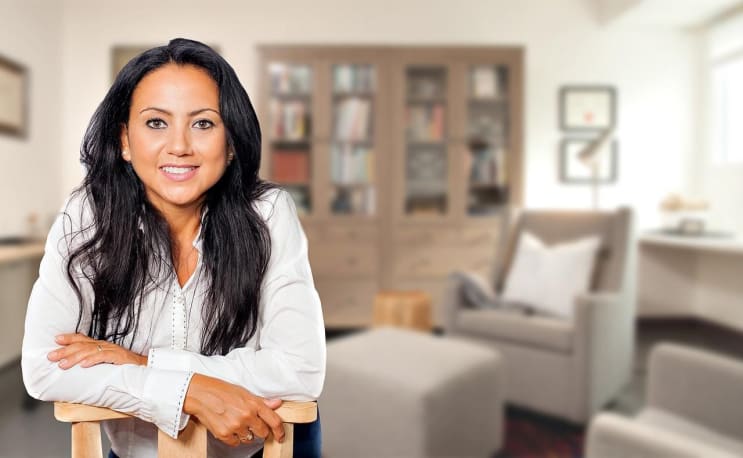 cvpericias / Pixabay
Highlights
Your success is Liberty's success, which is why they're committed to providing quality academics at an affordable tuition rate. While other colleges are increasing their tuition, they've frozen tuition rates for their undergraduate, graduate, and doctoral programs for the past 4 years and counting.
To continue their mission of providing affordable education, electronic textbooks are provided for all undergraduate courses at no cost to you. As a full-time student, this could save you an estimated $800-2,000 per year on textbooks!
By earning your Bachelor of Science in Psychology from a nonprofit university whose online programs ranked in the top 1% of more than 2,100 online colleges and universities for academic quality, affordability, and accessibility, you will be set apart from others in the field.
While completing your psychology degree online, you may customize your degree plan with industry-specific electives. This allows you to specialize your major while still receiving essential core content that provides practical, effective training for your career.
You may also be interested in exploring Liberty's Bachelor of Science in Social Work.
Degree Information
This degree requires a 3-credit hour internship of a minimum of 125 hours.
This program falls under the School of Behavioral Sciences.
A Bachelor of Science in Psychology will not lead to licensure.
Military Benefits
Liberty University is dedicated to providing world-class educational experiences to military students across the globe. Whether you are a current service member, discharged or retired from service, or the spouse of a service member or veteran, Liberty is here to support you every step of the journey.
As a thank-you for your dedication and service to our country, Liberty is honored to serve and support you in your pursuit of online education by offering the following benefits:
Tuition discounts – $250 per credit hour for undergraduate courses
Additional discount for veterans who serve in a civilian capacity as a First Responder (less than $565 per course)
Potential college credit for military training
8-week courses, 8 different start dates each year, and no set log-in times
Admission Requirements
Applicants must have a 2.0 or above cumulative GPA for admission in good standing. Please contact Liberty for more information.
All applicants must submit the following:
Admission application
Application fee*
Official college transcripts
Unofficial college transcripts may be accepted with a completed official transcript request form**
A high school self-certification form
Proof of English proficiency
*There is no upfront application fee; however, a deferred $50 application fee will be assessed during financial check-in. This fee is waived for qualifying service members, veterans, and military spouses – documentation verifying military status is required.
**An official transcript is needed within 60 days of acceptance or before non-attendance drops for the first set of matriculated classes, whichever comes first.
Potential Career Options
What can you do with a bachelor's in psychology?
Liberty's online bachelor's in psychology will help you learn psychology's practical applications for many industries, focusing on the importance of understanding how people think, feel, and grow. Developing skills and gaining hands-on experience in human services may lead to career opportunities in research, criminal justice, education, government, and other important interpersonal roles.
Your bachelor's degree in psychology can prepare you for work in the following fields:
Advocacy
Affirmative action officer
Case manager
Community relations manager
Laboratory assistant
Research assistant

*Bureau of Labor Statistics, U.S. Department of Labor, at Psychologists: occupational outlook handbook, 2019 (viewed online September 4, 2019). Cited projections may not reflect local and/or short-term economic or job conditions and do not guarantee actual job growth.
Last updated May 2020
About the School

Liberty University provides a world-class education with a solid Christian foundation, equipping men and women with the values, knowledge, and skills essential for success in every aspect of life. Wit ... Read More
Liberty University provides a world-class education with a solid Christian foundation, equipping men and women with the values, knowledge, and skills essential for success in every aspect of life. With more than 500 degrees and certificates, Liberty offers programs in fields such as medicine, religion, law, aviation, cinematic arts, psychology, business, and more. All of Liberty's courses are taught from a Christian worldview by professors who regard teaching as more than a job — it's their calling.
Read less