Bachelor of Science in Health Science
Home ›
BSc ›
Bachelor of Science in Health Science
Program Description
The Bachelor of Science in Health Science is an accredited online degree program, training students for exciting careers in healthcare, community organizing, and education. The program takes an interdisciplinary approach, drawing knowledge from many areas of study including public health, healthcare, bioethics, and mental health. Students will learn about disease prevention, community health, nutrition, and how different healthcare systems operate.
The Bachelor of Science in Health Science emphasizes the knowledge, skills, and attitudes needed to function in today's complex and evolving health care environment. Through a balance of theory and practice, the Bachelor of Science in Health Science introduces students to the interdisciplinary expertise needed to support individual well-being and contribute to the prevention of disease and the improvement of societal health. The program provides an understanding of community and public health theories and models and their application to real-world situations.
Each student will be connected with a personal Program Advisor at the commencement of their studies, who will remain with them until graduation. The student's personal Program Advisor acts as his/her support system throughout their studies. The personal Program Advisor will be happy to answer any questions the student may have, offer academic advice, discuss course selection, and offer encouragement throughout the student's studies.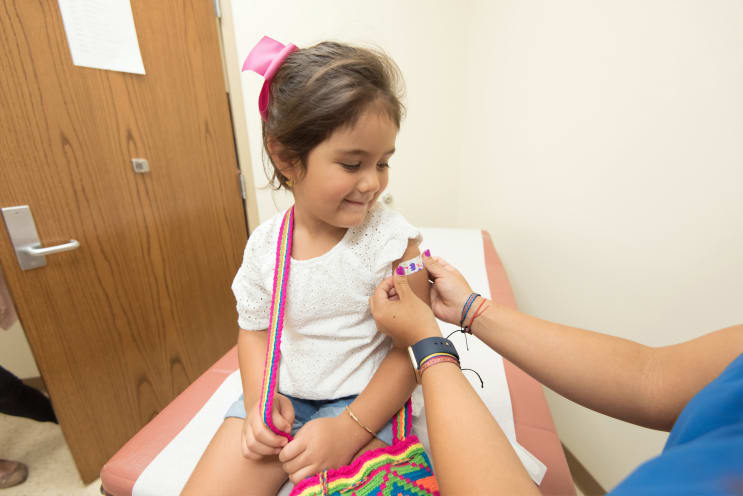 Program Goals
Within the context of each, students are provided with the opportunity to acquire relevant skills and knowledge. The program has three overarching goals.
1. Provides an understanding of the social and biological causes of health and illness.
Explain human anatomy and physiology
Categorize the most commons forms of morbidity (for example, illness or other health disability), their prevalence, causes, and treatments
Read, analyze and interpret health data
Characterize the social and behavioral determinants of physical health
Describe the microbiological and molecular bases of human disease and its transmission
Place human development in the context
Gain a holistic view of the determinants of mental health and psychopathology (B.S. level)
2. Covers the knowledge and skills needed to perform effectively within the context of disease prevention and the promotion of health.
Understand the principles of goal setting and of monitoring, mentoring, and motivating patients and communities, in general
Identify and analyze health problems and challenges and opportunities in their communities and formulate recommendations for courses of action
Utilize team-building skills to lead and/or co‐lead collaborative projects to accomplish group goals (B.S. level)
Apply the basic principles of organizational theory to the relationship between health care and health (B.S. level)
3. Develops an understanding of the role of policy, ethics, and resources in the management of prevention programming and health service delivery.
Demonstrate how health policies can leave a lasting effect on society and how some portions of society may be differentially affected
Design ways to overcome stigma related to health conditions Analyze ethical issues encountered in fostering disease prevention and the promotion of health as they can affect individuals as well as communities (B.S. level)
Formulate responses to ethical and legal concerns relating to health service provision as well as health and medical research (B.S. level)
[Note: The Associate of Science degree level has many goals in common with the Bachelor of Science degree level. This reflects the fact that students at the Associate's level complete the same Year 1 and Year 2 program requirements. Because students at the Bachelor's level then complete additional requirements in the major, they are expected to achieve these goals at a higher developmental level.]
Admission Requirements
As an accredited university that aims to maintain a strong and qualified student body, UoPeople has a number of requirements for applicants:
Be 16 years old or older;
Be able to demonstrate high school completion; and
Have English proficiency
To apply for admissions consideration to UoPeople, applicants must complete an online application, and pay a $60 non-refundable application fee.
Non-Native English Speakers
In addition, applicants who are non-native English speakers, or those who have not completed high school at an institution in which English is the primary language of instruction, are required to provide proof of English proficiency during the application process. Applicants who are unable to provide proof of English proficiency will need to successfully complete a UoPeople English course before proceeding to UoPeople Foundations.
Paying For School
UoPeople is able to offer our students an online degree tuition-free because of our unique model of online higher education. Our minimal processing fees help to maintain our tuition-free online degree structure—allowing all qualified students to receive their online degree without educational instruction expenses, course material, or annual enrollment fees. We ask for a non-refundable Application Fee of $60 and an Assessment Fee of $120 per exam [not in one full payment but at the time of each exam] which can be covered by numerous grants and scholarships.
The estimated total fees for the Bachelor's degree are as follows: $4,740.
Program Requirements
The Bachelor of Science requires the completion of at least 122-semester credits, including general education courses and all courses listed as prerequisites, and course requirements in the major.
Complete a minimum of 39 courses and 122 approved semester credits;
Earn a cumulative grade point average of at least 2.00 in all coursework attempted at UoPeople;
Earn an overall grade point average of at least 2.00 in all courses taken in the major area of study;
Complete all requirements for the Bachelor's Degree in no more than 50 terms of active enrollment excluding any periods of separation from the University;
Complete the 11 required proctored exams.
University of the People has five terms in its academic year, each ten weeks in length. Students must complete all requirements for the Bachelor's Degree in no more than 50 terms of active enrollment.
Curriculum
Individual courses are the building blocks of each degree program. Course requirements are structured to ensure that student study encompasses a broad range of topics and approaches, with an appropriate balance maintained among the three curricular components that comprise a liberal arts education:
Major Courses Required
Biology 1 for Health Studies Majors
Introduction to Human Psychology
Introduction to Sociology
Biology 2 for Health Studies Majors
Human Anatomy & Physiology (proctored course)
Infectious Diseases
Nutrition
Community and Public Health 1 (proctored course)
Community and Public Health 2
Epidemiology (proctored course)
Human Development in a Global Perspective (proctored course)
Internship (6 credits)
Genetics (proctored course)
Psychopathology and Mental Health (proctored course)
Biostatistics (proctored course)
Health Policy and Management (proctored course)
Careers
The field of Health Sciences is one of the fastest-growing fields of study. Drawing on information from multiple disciplines such as medicine, social sciences, epidemiology, law, economics and public policy, a Bachelor's Degree in Health Sciences will prepare students for an exciting and meaningful career in a number of fields.
The Bachelor's Degree program in Health Sciences is focused on public and community health, environmental protection, preventative community health initiatives, and emergency response. The degree prepares students to work in advocacy, education, and organization. The course of study also includes a number of general education courses included to lay an intellectual foundation for students, exposing them to arts and humanities, building critical thinking skills, and developing the scientific and analytical literacy necessary for this program.
Graduates of Health Sciences may go on to pursue careers in hospital administration, public health research, public policy, and environmental advocacy. Graduates can also find work in the private sector offering their expertise as a health and environmental consultants for businesses. They may also continue to further their studies in the public health fields.
For those seeking exciting careers doing meaningful, community-oriented work in the field of health and policy, a Bachelor's Degree in Health Sciences is a great option.
Last updated Oct 2020
About the School

University of the People (UoPeople) is the Education Revolution. We are the first non-profit, tuition-free, American accredited online university. Dedicated to opening access to higher education globa ... Read More
University of the People (UoPeople) is the Education Revolution. We are the first non-profit, tuition-free, American accredited online university. Dedicated to opening access to higher education globally, UoPeople is designed to help qualified high school graduates overcome financial, geographic, political, and personal constraints keeping them from collegiate studies.
Read less