Bachelor of Science in Geographic Information Science
Home ›
BSc ›
Bachelor of Science in Geographic Information Science
Program Description
Geographic Information Science is designed to serve students who wish to prepare for careers in the more technical aspects of applied geography, including the fields of geographic information systems (GIS), remote sensing, computer cartography, city and/or regional planning, economic geography, resource utilization, and land use analysis. The option in Geographic Information Science also provides preparation for graduate study in geography leading to careers in applied geography or for research and teaching at the collegiate level.
Prospective Students
Geographers get jobs.
Graduates of our program go on to careers with private companies, government agencies, or pursue a higher degree in graduate school. A recently hired student from our program testifies, "what you are learning in class is exactly what you'll be doing in a job." With a degree in geography from UNA, you'll be highly qualified to pursue your career path: our degree concentrations emphasize collaboration through teamwork, hands-on learning with the latest GIS and remote sensing software and technology, outside the classroom learning opportunities through study abroad and field courses, critical thinking and problem-solving skills, and independent and guided research alongside our outstanding faculty.
Surprised to hear that geography is more than memorizing states and capitals or that an incredible array of career opportunities exist in the field of geography? Here is some data from the Bureau of Labor Statistics that shows how lucrative the market is for geographers.
Alumni from the Department of Geography at UNA go on to big things like CEO and founder of a GIS consulting group, Senior Vice President of a GIS consulting group, assistant professor of geography, urban planner of a local municipality, planning director of a local municipality, GIS specialist with an environmental group, state GPS sales representative with a state government, a viticulturist with a wine-producing company, offshore survey tech with an oil consulting group, and many others. Our program has a job placement rate of around 90% for our graduates.
Degree Requirements
General Education Component

-

Area I (Written Composition)

6

Area II (Humanities and Fine Arts)

12

Area III (Natural Sciences and Mathematics)

11

Area IV (History, Social and Behavioral Sciences)

12

Area V

-

Major Core Requirements in Geographic Information Science

-
GE 102
Global Environments and Societies 1 (3)
GE 111
Physical Geography: Weather and Climate 1 (4)
or GE 111H
Honors Physical Geography: Weather and Climate
GE 112
Physical Geography-Landforms 1 (4)
or GE 112H
Honors Physical Geography: Landforms
GE 184
Digital Earth (3)
GE 260
People, Place, and Culture (3)
GE 300W
Geographic Exploration (3)
GE 325
Cartography and Visualization (3)
GE 384
Geographic Information Systems (4)
GE 415
Quantitative Methods in Geography (3)

Select one course from Regional Geography

3
-

Prescribed Supporting Courses

-

Select one Microcomputer Course

2
3

Select one Statistics Course

3

Required Techniques Courses

-
GE 224
Field Methods and Technology in Geography (3)
GE 354
Remote Sensing (4)
GE 454
Advanced Remote Sensing (3)
GE 464
GIS Programming (3)
GE 484
Advanced GIS (3)

Select two Techniques Electives (from list of three below)

6

GE 474

Web GIS

GE 485

GIS Applications

GE 487

Geography Capstone Project

Select one Database Management Course

3

Select 9 hours of additional course work either geography or related course work recommended by the academic advisor

9

Minor

-

A minor or second major is not required for the Geographic Information Science major.

-

General Elective hours to bring total to 120

-

Total Hours

120
1 These courses are required in the major if not completed as part of the General Education component
2 Fulfills computer literacy requirement
3 Experiential Learning includes: Field Courses, Study Abroad, Internships, Co-ops, Geography Capstone Project, and Service learning, or other courses for which 80% of the course credit derives from field activities as determined by the department
Careers in Geography & GIS
Why Geography?
Geographers apply their unique knowledge, skills, and perspectives in a diverse range of industries. They hold positions as urban planners who assess the costs and benefits of proposed transit systems, as state climatologists assessing the impacts of rising sea levels, as consultants advising firms about moving into new markets, and as human rights advocates working with refugees. These are just a handful of the many types of careers available to geographers.
Geography prepares individuals for work in the social, physical, and environmental sciences, as well as the arts and humanities.
Consider the following trends:
Geographers are classified by the US Department of Labor as a "Bright Outlook" occupation.
The US Department of Labor projects "much faster than average" growth, in excess of 20% or more, in jobs for geographers, geoscientists, cartographers, urban and regional planners, and other geographic professionals, with projected needs of upwards of 15,000 additional employees in each of these career fields between 2008 and 2018.
Geospatial technology is considered to be a high growth industry by the US Department of Labor. Because geospatial technology is so pervasive in the modern industry, the market is growing at an annual rate of almost 35%.
What Employers Look For
Discover the top skills employers are looking for in the geospatial industry.
Although writing and oral communication are valued in all types of workplaces, as are research, finance, and budgeting expertise, geographers possess a multitude of additional skills that are valued by employers across a wide range of careers. Some of these unique skills and perspectives are:
Spatial thinking
A global perspective
An interdisciplinary perspective
Experience in field methods
Abilities in GIScience, cartography, and visualization
A sense of the complex interactions between humans and the environment
Sensitivity to the distinctiveness of places
Geographers are well prepared to meet the rapidly evolving demands of today's industries given their big picture perspective, eye for detail, and ability to integrate and synthesize information at a variety of scales.
Last updated Jul 2020
About the School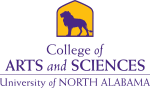 The College of Science, Technology, Engineering, Arts and Mathematics, 19 different departments with an array of majors, minors and certificate programs working independently and together to ignite th ... Read More
The College of Science, Technology, Engineering, Arts and Mathematics, 19 different departments with an array of majors, minors and certificate programs working independently and together to ignite the dream that creates the steam that powers your future. Join us and get ahead!
Read less