Bachelor of Science (Electrical Engineering)
Home ›
BSc ›
Bachelor of Science (Electrical Engineering)
Read more about this program on the institution's website
Program Description
Course at a Glance
Code: BEE
Course Length: 3 years full-time; up to 6 years part-time
Course taught in English
In this accredited and prestigious programme you will gain:
Skills and know-how in the latest and developing technologies in electrical engineering
Practical guidance and feedback from electrical experts from around the world
Knowledge from the extensive experience of expert lecturers, rather than from just theoretical information
Global networking contacts in the industry
A valuable and accredited Bachelor of Science (Electrical Engineering) qualification
The field of engineering concerned with the study and application of electricity and electromagnetism is electrical engineering. Essential to our modern infrastructure and conveniences, electrical engineers employ their skills across a large number of specializations, including the design of household appliances, lighting, the wiring of buildings, telecommunication systems, power generation, transmission, distribution, and utilization. Electrical engineers can be involved in designing new systems, solving problems, testing equipment and working on a wide range of components and systems, from the smallest microchips to huge power station generators.
With this qualification, you will have acquired the essential knowledge which underpins both this and other fields of engineering. More importantly, you will have become an electrical engineering technologist.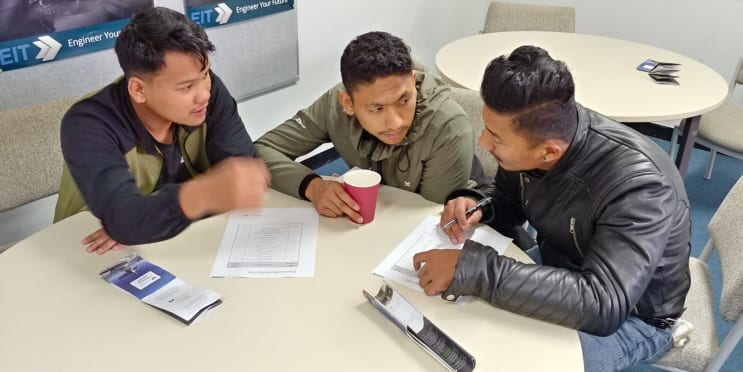 What makes this live online programme truly innovative
This engineering qualification is distinguished by its emphasis on useful, practical industry-orientated technology units combined with strong academic foundations closely aligned with the job market. It is a truly interactive online programme, drawing on features such as interactive live instruction and remote (cloud-based) laboratories.
EIT's existing industry-orientated programmes ensure that you have a continuous pathway (with viable exit or "rest" points) to a professional engineering level beginning with advanced diploma studies, through Bachelors of Science, to master's degree level. You will be able to exit the pathway with a qualification.
The flexibility of study load and duration, within programme rules. If you wish to reduce the study load then duration may extend up to a maximum of 6 years unless extenuating circumstances apply (illness, parenting responsibilities or similar).
It is global in its reach. EIT's current students join from over 100 countries.
Students are supported by dedicated Learning Support Officers in addition to the lecturers. This provides a single, consistent point of reference for students and intensive support to enhance the learning process. The Learning Support Officers act as mentors who will assist you to augment your potential throughout the programme and act as a conduit for direct contact with the lecturers.
Lecturers are drawn overwhelmingly from industry and are highly experienced engineers, as well as practised presenters.
EIT has built strong linkages with industry over many years operating in the vocational sector. Flexible and dynamic development means that units will maintain currency with changing technology.
How Does it Work?
EIT's programmes involve a combination of live, interactive sessions over the Internet with a professional instructor, set readings, and assignments. The courses include simulation software and remote laboratory applications to let you put the theory to practice, and provide you with constant support from a dedicated Learning Support Officer.
Practical Exercises and Remote Laboratories
As part of the groundbreaking new way of teaching, EIT's online engineering courses use a series of remote laboratories (labs) and simulation software, to facilitate your learning and to test the knowledge you gain during your programme. These involve complete working labs set up at various locations of the world into which you will be able to log to and proceed through the various practical sessions.
The practicals will be supplemented by simulation software, running either remotely or on your computer, to ensure you gain the requisite hands-on experience. No one can learn much solely from lectures; the labs and simulation software is designed to increase the absorption of the materials and to give you a practical orientation of the learning experience. All this will give you a solid, practical exposure to the key principles covered and will ensure that you obtain maximum benefit from your course.
Professional Recognition
Like all Australian higher education providers and universities, EIT programs are accredited by the exacting standards of the Australian Government's Tertiary Education Quality and Standards Agency (TEQSA). This bachelor's degree is provisionally accredited by Engineers Australia under the Sydney Accord. It is internationally recognized under the International Engineering Alliance (IEA) accords and the various signatories.
Entry Requirements
A Year 12 Australian Senior Certificate of Education (or equivalent for International Students), completed within the past 2 years, with adequate achievement in Maths. Applicants who have completed Year 12 (or equivalent for International Students) more than 2 years ago will also need to show relevant work experience in the field of study applied for; OR
A relevant (to the sub-discipline) Engineering AQF Diploma, Advanced Diploma, Associate Degree (or higher) with successful completion of all Maths units/modules; OR
An overseas qualification equivalent to Point 2 above from a structured programme of learning that leads to the full or partial achievement of an officially accredited qualification undertaken at a tertiary institution such as a university, government technical college, or government-recognized private college (EIT assesses overseas qualifications using Australian Government guidelines to determine their comparability to qualifications); OR
International Baccalaureate (IB) Completion with a minimum score of 24 including English and Maths completion; OR
Foundation studies or bridging course completion in a relevant discipline with completion of Mathematics and English. e.g. Engineering enabling course; AND
Satisfactory English language proficiency at an English pass level in an Australian Senior Certificate of Education (or equivalent for International Students); OR
A specified level of achievement in a recognized English language test such as IELTS at a score of at least 6.0 (with no individual band score less than 5.5); or equivalent as outlined in the EIT Admissions Policy.
A Maths bridging test and English proficiency test must be completed by all Higher Education students during orientation week.
International students who wish to study on campus in Australia will need to have a valid international student visa. For more information please complete the contact form available on this page.
Prior Learning Recognition and Exemptions
EIT can give you credit for units where you can demonstrate substantial prior experience or educational background. An assessment fee may apply.
Testimonials
"The LSOs are very helpful, whenever I need to study, no matter what time, they always reply to my emails or help.
When I arrived in Australia, I was a little bit nervous about my studies but EIT provided a very good, friendly environment."

Amnolpreet Singh, India
Last updated Sep 2020
About the School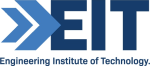 The key objective of the Engineering Institute of Technology (EIT) is to provide an outstanding practical engineering and technology education; from Diplomas through to Masters Degrees. The finest eng ... Read More
The key objective of the Engineering Institute of Technology (EIT) is to provide an outstanding practical engineering and technology education; from Diplomas through to Masters Degrees. The finest engineering lecturers and instructors, with extensive real engineering experience in the industry, are drawn from around the world. The learning is gained through face-to-face classes as well as synchronous, online (eLearning) technologies.
Read less