Bachelor of Christian Counseling (Online)
Read more about this program on the institution's website
Program Description
Bachelor of Christian Counseling Degree Online
This online course is taught in English only.
Put the voice of God at the center of your counseling and become a vessel of His divine healing power.
Is your heart heavy at the end of a day of counseling because you have spent so much time listening to tragic stories of fear, pain, and loss?
Are you ready for the refreshing and vitality that you can feel at the end of a day spent together with your clients in the Presence of the Counselor Who can bring them healing and release?
If so, then a Bachelor's Degree in Christian Counseling from Christian Leadership University is exactly what you've been searching for.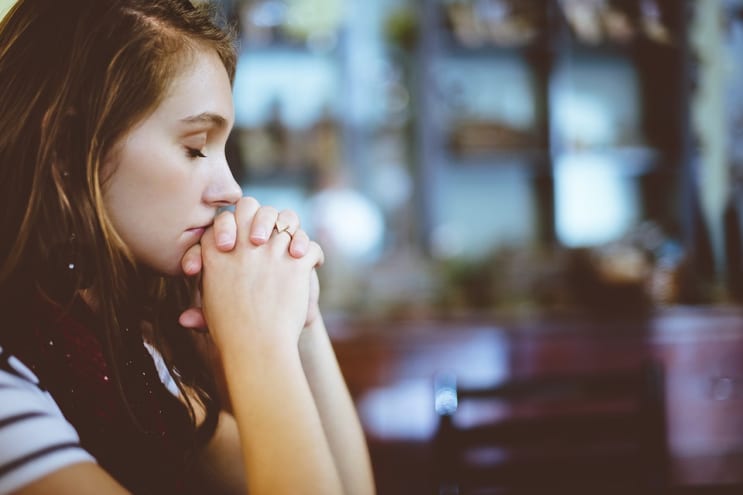 Pexels / Pixabay
The fast track to your degree
You are much closer to your Christian Counseling Bachelor's Degree than you realize. Bring in up to 50% of your degree through the combination of transcripts from other colleges and a Life Experience Portfolio. Put your past studies and experiences to good use and earn your Bachelor's Degree in Christian Counseling faster than you ever thought possible!
Testimonies
"The Counseling Curriculum at CLU has been absolutely priceless… Instead of getting caught in endless talks about 'the problem' you learn to minister to people on a heart-to-heart level and not a head-to-head level."
Salvatore Cerniglia MS, CRC
Psychiatric Social Worker
"I just completed my Doctorate of Christian Counseling through Christian Leadership University. I can't even begin to tell you how amazing this experience was for me in terms of healing, personal growth, and growing as close to God as I have ever been.
I've learned to discern the voice of God through dialoguing and dreams. To think, all of these years He may have been trying to speak to me and I didn't know how to listen to Him. Hearing God and allowing Him to be the Wonderful Counselor He truly has totally changed my life. Thank you to the Virklers and to Christian Leadership University for your amazing ministry. May God richly bless you."
Cheryl McKay
Regent University Graduate and Published Author
Earn Your Degree from Home
Obtain an accredited Bachelor's Degree in Christian Counseling 100% through distance learning.
Counseling Degree Fast Start
Earn up to 50% of your Christian Counseling Bachelor's Degree through the combination of life experience credit and transfers from other colleges or seminaries.
Why Pay More?
Tuition at CLU is about 1/10th of the average private college, and about 1/4thof a public state college.
Students from developing countries will receive a discount from Christian Leadership University:
If you are ordering a normal 3-credit CLU course, the course tuition is reduced from $300 to $150. Course materials and cost of shipping are extra.
We have more than 20 electronic training modules of our top courses which lead to a Diploma in Applied Spirituality. All materials are instantly available on your computer or smartphone. Normal price per module is $99 - $197, and you may request a coupon that discounts the module to half price. Click here for more information.
CLU is #1 in Revelation-Based Learning
Our unique approach is real life, biblically-grounded, revelation-based learning, authenticated by the voice of God.
Available Courses
COU202 Counseled by God
COU203 Cornerstones of Communication
COU301 Prayers That Heal the Heart
COU305 Parenting for Success
REN103 Communion With God
REN105 Father Heart of God
REN204 Naturally Supernatural
REN206 Increasing the Anointing
REN207 Healing Anointing
REN310 Wisdom Through Dream Interpretation
Requirements
Bachelor Degrees require a total of 120 credits of work. This is generally the first level of higher education after high school, and because of the large number of credits required, tends to provide a broad-based foundation in a number of subjects.
At CLU, after you take REN103 Communion with God, you will be allowed to follow the leading of the Holy Spirit in choosing the courses you take for your degree since He knows better than we do what knowledge and skills you will need to fulfill the plans He has for you. Therefore, you may find that you select courses from nearly every concentration, with one area, in particular, having your strongest interest and therefore drawing the most courses from it.
You may bring in up to 60 credits toward this degree through transcripts from other schools or documented life experience.
Contact Details
Email: clu@cluonline.com
Phone: 800-466-6961
or
716-681-4896
Fax: 716-685-3908
facebook: https://www.facebook.com/christianleadershipuniversity/
Last updated Sep 2020
About the School
Christian Leadership University brings the Voice of God to every learning experience. It's a unique approach that will transform the way you learn, and you'll never go back to dry studying again once ... Read More
Christian Leadership University brings the Voice of God to every learning experience. It's a unique approach that will transform the way you learn, and you'll never go back to dry studying again once you do it this way!
Read less