Bachelor of Business Administration
Home ›
BBA ›
Bachelor of Business Administration
Program Description
Bachelor of Business Administration
This degree contributes to the career development of graduates of business studies in two main ways. First, it develops both cognitive skills – critical thinking, analysis, paraphrasing and evaluation – and presentation skills along with basic numeracy.
Second, candidates get to explore how business organizations think and work and develop their understanding of the function and contribution of such specializations as marketing, HR, operations, and finance. These skills and knowledge are recognized by employers as being of great value for work in management and business or in specialist areas concerned with offering guidance to managers. The degree is an innovative and accessible introduction to the world of business that equips one to choose from a number of career paths.
Career Relevance and Employability
BBA Graduates are highly employable and find it easier to advance to upper levels of business management. Employers seek business administration graduates for a broad range of positions from business manager and sales representative to the human resource manager and project planner.
Eligibility
Candidates who have passed Class XII in any stream or
Candidates who have passed Class X and have successfully completed three years Diploma course from a government recognized body.
Duration
The Program is made up of 24 Courses which may be completed within a minimum duration of 3 years and a maximum duration of 6 years.
Internal Assessments
Each course in the program shall have an Internal assessment score based on assignments submitted during the course (two per course), class participation, discussion, and internal tests.
The minimum percentage required for Internal Assessment is 40% per course. Any student securing less than 40% in a particular course will not be considered eligible to write the End Term Examination
for that course and shall have to reappear for the assignments in the following semester.
External Examinations
Term end examination will be conducted twice a year by the University, as well as two Supplementary Examination Cycles. Exams are conducted Online, using the Proctored Web Proctored Online Exams System. These exams can be taken from anywhere in the World.
Students would require a PC / Laptop with a Web Camera, Microphone, and Speakers or a Headset, as well as a dependable Broadband Internet Connection (512K/1MBPS), to be able to attend these examinations.
The End Term Examination shall consist of Multiple Choice Questions and other Objective Question. and minimum percentage required to clear an examination is 40%.
Tuition Fees
Indian Candidates- Rs.54000/-, Indian Overseas-1545 USD, Foreign Nationals-1830 USD
Last updated Dec 2017
About the School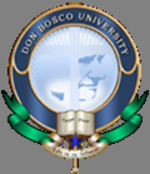 Don Bosco Global Hello, and Welcome to the Don Bosco University Global Center for Online & Distance Education. Established on 29th March 2008, Assam Don Bosco University aims to mold intellectuall ... Read More
Don Bosco Global Hello, and Welcome to the Don Bosco University Global Center for Online & Distance Education. Established on 29th March 2008, Assam Don Bosco University aims to mold intellectually competent, morally upright socially committed and spiritually inspired persons at the service of India and the world of today and tomorrow, by imparting holistic and personalized education. To achieve this vision, the University strives to ensure excellence in teaching and formation, quality placements for each and every student and continuous and on-going evaluation of every process in the system. A vibrant campus ministry programme, the provision of a basket of 'finishing school' skills and a proactive alumni association augments the quality inherent in the style of functioning of the University. The Don Bosco Society, and their work in the North East as well as the rest of India, also enjoys the patronage of Dr.Manmohan Singh, the current Prime Minister of India, who is also an MP from Assam and has helped the society's efforts with funds from his MP Local Area Development Fund, as well as other State, National and International Leaders. The Society also enjoys special consultancy status at the United Nations, working across the world with it.
 Visit Don Bosco at UNESCO. UBS works with some of the most progressive minds in Indian Academia to design and help deliver its Programmes. Academic collaborations with individuals as well as some of the Premier Institutions of the nation make it possible for UBS to draw upon the knowledge, experience, and expertise of the following individuals. Don Bosco University conducts its programs using University18's online platform, leveraging it to the fullest, delivering online MBA Degree programs to students around the world. It has students from across the Indian Sub-Continent, besides America, the Middle East, United Kingdom, and Africa. Recognition & Accreditation University Accreditation The Assam Don Bosco University , a State Private University , Established by 'The Assam Don Bosco University Act' of the Government of Assam (No IX of 2009), passed in the Assam State Legislative Assembly in 2009 , is recognized by the University Grants Commission (UGC ) of India, as well as the Distance Education Council, India (DEC). ADBU is also recognized and a member of the Association of Commonwealth Universities, ACU, UK, giving it International Recognition.
Read less