Bachelor of Business Administration (BBA)
Home ›
BBA ›
Bachelor of Business Administration (BBA)
Program Description
The Bachelor of Business Administration (BBA) program at Rushford Business School has been designed to offer students practical skills and core knowledge of business fundamentals which will lead to a solid foundation for a successful entry into the business world. This degree offers a stepping stone for students to confidently operate as new graduates in their first roles or to further study at the post-graduate level in Business and Management. The degree program has been developed keeping in mind the needs of organizations and expectations from new entrants.
This program also offers students to not only learn the core fundamentals of business and management but to also specialize in the following areas:
Marketing
Entrepreneurship
Data Sciences and Business Analytics
Supply Chain and Logistics
Human Resources
International Finance
Hospitality and Tourism Management
Healthcare Management
Retail Management
Students have the opportunity to be mentored by Industry experts, and complete project work and internships at reputed organizations worldwide. This unique BBA program differentiates itself from most other programs through its focus on applied business knowledge and skills development, and career-oriented approach to learning.
The Rushford BBA Difference?
When you choose our Bachelor of Business Administration (BBA), program, you can:
Establish Credibility
Completing your BBA from Rushford gives you the confidence and credibility to have completed a program from a top-class European Business School.
Learn at Your Own Pace
We offer one of the most flexible programs globally and you are always in control of how quickly you want to learn.
Stay Current and Relevant
We ensure that our academic programs stay current with the latest topics of relevance and importance.
Courses Overview
The Rushford Online BBA program is comprised of 5 semesters and each semester lasts approximately 6 months. Each semester is comprised of 36 ECTS credits. The last semester of the program is dedicated to the specialization that the student selects from the list of specializations available. Students will also engage in the Capstone Project in the last two semesters of the program.
Assessment
Rushford Business School bachelor programs utilize a system of continuous student assessment instead of only the end of semester examinations. Our continuous assessment includes assignments, case studies, multiple-choice examinations, group assignments, and projects. Students are expected to take sit for examinations after each semester. However, provisional promotion to next semester is ensured so that students don't have to wait for the examinations to take place.
Semester 1
36 ECTS Credits, 26 Weeks
Introduction to Business and Management, 4 ECTS
Marketing Management, 8 ECTS
Financial Reporting and Analysis, 8 ECTS
Business Communication, 8 ECTS
Statistics, 8 ECTS
Semester 2
36 ECTS Credits, 26 Weeks
Organizational Behavior, 8 ECTS
Managerial Accounting, 8 ECTS
Microeconomics, 8 ECTS
Financial Management, 8 ECTS
Elective, 4 ECTS
Semester 3
36 ECTS Credits, 26 Weeks
Macroeconomics, 8 ECTS
Research Methods and Econometrics, 8 ECTS
Business Analytics, 8 ECTS
Human Resource Management, 8 ECTS
Elective, 4 ECTS
Semester 4
36 ECTS Credits, 26 Weeks
Strategy, 8 ECTS
Business Law, 8 ECTS
Elective, 4 ECTS
Elective, 4 ECTS
Elective, 4 ECTS
Elective, 4 ECTS
Elective, 4 ECTS
Semester 5
36 ECTS Credits, 26 Weeks
Careers & Outcomes
The BBA program offers both a broad focus on business and management as well as a deep study in one specialization area of interest. This mix of generic business and management studies and specialized focus on one discipline equips graduates with the right mix of knowledge and skills required to be successful in their careers or further studies.
Students completing our BBA program find themselves to be of interest to a broad array of businesses and organizations. Graduates find roles in the area of consultancies, marketing and sales, finance, general management and administrative roles, and in other roles within their area of specialization.
Our faculty and mentors are always guiding our students during the program to prepare them for the next career move after graduating from the program. Rushford also provides guidance on employability, career counseling, personal development, and industry outlook.
Many students have an interest in starting their own businesses or supporting their family business. We ensure that the program helps such students to upskill themselves for being effective in such situations.
Each student at Rushford Business School is matched with an Industry mentor, preferably in the same industry in which the student is working or has aspirations to enter. The mentor guides the student through the course and provides the student with real-life experiential learning along with core learning taking place in the program.
Eligibility
Rushford maintains very high standards for students who enter our academic programs. For all Bachelor programs, the following criteria need to be met before admission is offered to a prospective student.
Age
All applicants have to be at least 17 years of age on or before the commencement date of their program.
Qualifications
High School Diploma, OR
Evidence of 12th Year School completion, OR
Any other equivalent qualification
Qualifications Waiver
If you don't have a High School Diploma, you may still qualify through a pre-bachelor coursework completion of 60 ECTS. Please write to admissions@rushford.ch if you would like to seek this option for entry into the BBA program.
Proficiency in English
Evidence of Proficiency in English
IELTS 6.0+, OR
PTE 50+, OR
TOEFL 550+, OR
Any other proficiency test that was taken in the last 2 years
English Proficiency Waiver
The English proficiency test is waived for the following candidates:
Native English Speakers, OR;
Applicants having completed 12 years of schooling in English
Accreditation
EduQua Certified Swiss Institution

Rushford Business School through its parent school (James Lind Institute) is certified by EduQua, a Swiss quality label for further education institutions. EduQua is an accreditation body recognized and supported by the Swiss Confederate Government. EduQua is the first quality certification for public and private educational institutions in Switzerland and is recognized, supported, and endorsed by the following organizations:
Swiss Federal Government
Swiss Conference of Cantonal Ministers of Education (EDK)
State Secretariat for Economic Affairs (SECO)
Swiss Conference for Professional Training department (SBBK)
Swiss Association of Employment Departments (VSAA)
Swiss Federation for Adult Learning (SVEB)
Accreditation Council for Business Schools and Programs (ACBSP)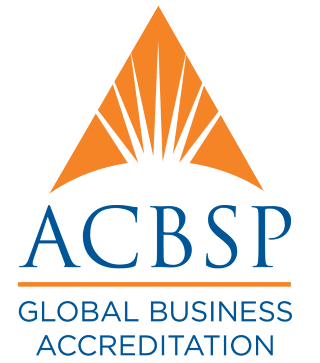 Rushford Business School through its parent school (James Lind Institute) is a member of the "Accreditation Council for Business Schools and Programs (ACBSP) ACBSP is a global accrediting body which accredits business programs at the associate, baccalaureate and graduate degree levels worldwide since 1988. Rushford Business School is part of a membership that extends to more than 60 countries. ACBSP members are amongst the best educators in their respective fields, interested in learning innovative teaching methods, improving the delivery of business education programs, and create value for their students.
International Accreditation Council For Business Education (IACBE)

Rushford Business School through its parent school (James Lind Institute) is a member of the "International Accreditation Council for Business Education (IACBE)" The IACBE accredits business programs that lead to degrees at the associate, bachelor's, master's, and doctoral levels in institutions of higher education worldwide. All modes of delivery, campuses, locations, and instructional sites, as well as all business programs regardless of degree level, will normally be included in the IACBE accreditation review.
United Nations Principles For Responsible Management Education (PRME)

Rushford Business School is a proud supporter and Signatory of the United Nations Principles for Responsible Management Education (UN PRME). PRME is an initiative of the United Nations Global Compact founded in 2007 as a platform to encourage and increase awareness and integration of sustainability in business schools around the world. Today, PRME is the largest coordinated effort between the world's business schools and the United Nations. Rushford Business School became a PRME signatory in 2020. As a school, we understand the privilege and responsibility of providing quality education that gives learners the knowledge and tools they need to succeed, change lives, and transform societies.
Swiss Higher Educational Institution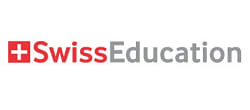 James Lind Institute is an approved post-secondary higher educational Institution with the authority to award private degrees in Switzerland. The institute is registered in the Canton of Geneva, Switzerland under the UID CHE-255.747.977.
International Council For Open & Distance Education (ICDE), Norway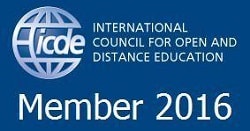 James Lind Institute is a proud member of the prestigious International Council for Open & Distance Education. ICDE has consultative partner status with UNESCO and shares UNESCO's key value – the universal right to education for all. ICDE further derives its position from the unique knowledge and experience of its members throughout the world in the development and use of new methodologies and emerging technologies.
International Organization For Standardization (ISO) 9001:2015 Certified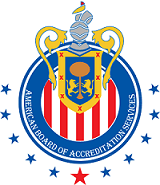 James Lind Institute (JLI) is fully accredited by the American Board of Accreditation Services (ABAS) as per ISO 9001:2015 standards for providing Training & Education Programs related to healthcare and allied sectors.
Last updated Nov 2020
About the School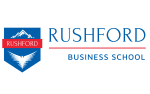 Rushford Business School is the official name of the Business School of James Lind Institute, Gevena, Switzerland. The school offers higher degree programs in Business and Management. We are also uniq ... Read More
Rushford Business School is the official name of the Business School of James Lind Institute, Gevena, Switzerland. The school offers higher degree programs in Business and Management. We are also unique in our offering of several MBA programs with technical specializations and we continue to add more technical specializations as we keep growing. Our 100% online programs are well suited to students from all over the world who would like to receive a high-quality education from a premier European Business School at an affordable tuition fee. As part of the JLI global institution, we leverage the networks, knowledge, experience and geographic spread to the advantage of our students.
Read less