Bachelor of Applied Cloud Technology
Home ›
Bachelor of Applied Cloud Technology
Read more about this program on the school's website
Program Description
Taught 100% online
Frustrated at not being able to travel for overseas study? Click here.
Note: Monthly Enrolments
Course description
The La Trobe University Bachelor of Applied Cloud Technology has been purpose-built for the cloud computing sector, which is currently enjoying rapid growth, and incorporates 6 highly regarded industry certifications (4 of which are Amazon Web Services specific) within the degree qualification.
The course contains knowledge and skills across information systems, web and software development, machine learning, databases, and big data, enterprise cloud migration, cloud enterprise application development, and computer networks. The course is applied in its focus and prepares students for key vendor certifications that are relevant to IT industry employment.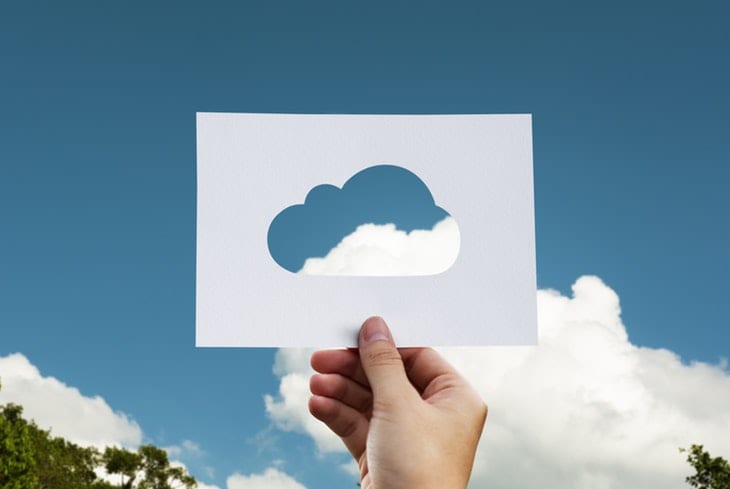 Take a sneak peek at the world's most respected online cloud computing course. Click here.
World first collaboration
This qualification has been developed in collaboration with Amazon Web Services (AWS). The 100% online delivery method by Didasko enables new sector entrants, career changers and existing IT workers to undertake learning in a sensible and convenient manner. It allows you to combine online studies with early entry into the workforce and/or career enhancement, whilst continuing online study.
What is Cloud Technology?
Skills and knowledge of cloud computing are critical for companies to deliver on their digital transformation strategy. Cloud services provide a natural platform for optimizing existing IT systems to increase operational efficiencies while driving business agility and growth. Cloud technologies have transformed the way networking, data storage and processing, application development and infrastructure provisioning is accomplished.
With the rapid growth in cloud computing (over US $400 billion cloud-based services by 2020), it has become clear that this is the way business globally will operate now and into the future.
Three qualifications in one degree
La Trobe University online applied degrees provide you with the unique opportunity to achieve up to three qualifications over the duration of your studies. Subject to satisfactorily completing each part of your course, you will be awarded an applied diploma (end year 1), an applied associate degree (end year 2), and an applied bachelor degree when you complete all three years. Your potential earning capacity increases as you progress through your course.
Year 1
After completing year 1 of your degree, you will be awarded an Applied Diploma, should you decide to exit your degree at this point. You can add this qualification to your résumé and move forward with your career plans or embrace the option to continue your studies while you work.
Exit with
Diploma of Applied Cloud Technology
Expected income
$50K-60K
Year 2
Successful completion of year 2 will increase your chances of a higher-paying position with an applied qualification that employers are looking for. However, you are now well over halfway applied bachelor degree so why not continue to study while staying employed?
Exit with
Associate Degree of Applied Cloud Technology
Expected income
$60K-$80K+
Year 3
Congratulations! You have completed your qualification. Your applied bachelor degree greatly improves the opportunities available to you. A qualification of this level greatly enhances your résumé and says a great deal about you. Not only will you be armed with the job-ready skills and knowledge that employers are desperate for, but you also show you can stay focused to achieve a goal.
Exit with
Bachelor of Applied Cloud Technology
Expected income
$80K-120K+
Course learning outcomes
Course Intended Learning Outcomes (CILOs) are brief statements defining what students are expected to demonstrate they know and can do by the end of a course.
Produce reports that concisely articulate technical and business requirements to peers, company stakeholders, and business communities consistent with professional standards in Information Technology (IT).
Develop oral presentations that communicate technical and business requirements to diverse audiences, including colleagues and stakeholders in IT and general communities.
Analyse and critically evaluate numerical data and other evidence from business, technical and scientific reports to make informed judgments and develop recommendations for peers, scientific and lay audiences consistent with professional standards in IT.
Locate, interrogate and evaluate relevant business-related literature to develop IT specifications for cloud-based business systems.
Design and analyze strategies to solve cloud system problems and other challenges in cloud technology.
Evaluate unfamiliar complex business and technical problems and implement IT cloud solutions consistent with professional standards.
Contribute constructively to teams through team-building, self-assessment, negotiation and communication skills; to enable successful completion of professional projects in cloud technology.
Demonstrate awareness of appropriate social, legal and ethical values that shape the work of a cloud technology professional.
Apply information system design concepts in IT and cloud technology to solve business and related problems.
Career opportunities
This course has been designed with a high employability focus in the exciting world of IT. Graduates will fit roles that bridge the gap between technical and management personnel. Career opportunities include:
Network Support and Operating Systems Management
Cloud Support Engineer
Systems Engineer
Database Developer
Web Developer
Engineer
Linux System Administrator
Should you choose to exit at diploma level (end of year 1), you will have entry-level skills to commence work in the IT industry roles such as Help-desk and Web Support. If you exit at the associate degree level (end of year 2), you will have additional industry certified skills.
The integration of Vendor Certification provides you with required industry skills to support underpinning technical knowledge.
Course costs
Your International degree fees are $21,000 per year. (Year 2020)
Last updated Jul 2020
About the School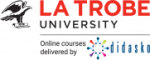 La Trobe University and Didasko have partnered to bring you online qualifications that are highly valued by employers and internationally recognised. These award winning online degrees in Business and ... Read More
La Trobe University and Didasko have partnered to bring you online qualifications that are highly valued by employers and internationally recognised. These award winning online degrees in Business and Information Technology are now regarded as the best in the world. La Trobe is one of Australia's most respected universities with more than 36,000 students and a history dating back to 1967.
Read less