Bachelor Public Relations
Home ›
BA ›
Bachelor Public Relations
Program Description
The test report for the product is online, now a press release has to be written in response. The new offer is on the market and should also be distributed via specialist journalists: Are there good contacts? And the company newsletter is also back - which topics could be exciting for the readers this time?
PR is versatile. With a plethora of tasks ranging from copywriting to network building and maintenance to topic research, hardly a single day is the same. As a public relations manager, you significantly shape the public communication of an organization or a company, so you are responsible for how your company is perceived.
In addition to classic public relations, the focus is increasingly on digitization: PR specialists must therefore also have expertise in online strategies.
Our distance learning program Public Relations is the first distance learning course in Germany in this area and prepares you for exciting tasks with a comprehensive mix of basic business and media knowledge, classic PR expertise and know-how from the online world.
The special thing about it: in each semester you realize your own projects and gradually fill your personal portfolio. A perfect basis for your applications after graduation.
study period
Standard period of study: 36 months
Different time models possible
Study start possible at any time
admission
(Technical) Abitur or subject-related university entrance qualification
Without Abitur:
Master's certificate or advanced training
At least two years of vocational training followed by at least 3 years of professional experience (full-time)
accreditation
AR seal, ZFU (approval number 1103619)
Course Overview
The correspondence course Public Relations teaches you business and media basics, such as marketing and media production. Building on this, specialist competences are in focus, for example "Press Strategy and PR Controlling" or "Digital Editorial Management".
Our bachelor's program is modular, which means that you study using subject areas that are divided into so-called "modules". Within these modules there is an introductory course and an in-depth course, which prepare you systematically for the completion of this module. Within the modules, you will receive ECTS points (European Credit Transfer System) for each successful completion, which document your performance. These ECTS points are internationally comparable and of course recognized.
Accredited degree
All current courses at the IUBH are accredited by the FIBAA (Foundation for International Business Administration Accreditation).
Accreditation is only granted if the content and structure of a study program meets all qualitative requirements.
FIBAA is a kind of TÜV for academic education that checks the quality of Bachelor and Master courses on behalf of the Accreditation Council. The accreditation is renewed every five (first accreditation) or seven (re-accreditation) years - a guarantee for the quality of our teaching.
FIBAA awards its premium seal for courses of exceptional quality. Five courses at the IUBH have already been awarded this special seal. The IUBH is one of the leading universities in Germany with five or more premium seals.
Your professional future as a public relations expert
Good corporate communication has a major influence on whether a company is successful or not. The need for academically trained PR staff is therefore high and still increasing. Most companies, including small and medium-sized ones, now afford specialists in the area of public relations. There is also an increasing need for specialists and managers who are not only able to control public relations in the classic way, but also to fill them with innovative approaches. In addition to industry-specific knowledge, modern PR specialists must also have expertise in online strategies and workflow digitization. If you want to work in this exciting industry, you should have an affinity for words and language as well as basic openness and curiosity. Our distance learning Public Relations optimally prepares you for this exciting topic.
Last updated May 2020
About the School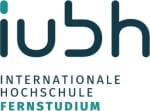 Mit unserem IUBH Fernstudium bieten wir Studierenden die Möglichkeit, sich flexibel und praxisorientiert auf ihren Karrierestart vorzubereiten.
Mit unserem IUBH Fernstudium bieten wir Studierenden die Möglichkeit, sich flexibel und praxisorientiert auf ihren Karrierestart vorzubereiten.
Read less