Program Description
Bachelor of Social Work
The degree program Bachelor of Social Work (BA) in distance learning IUBH prepares you with an ideal blend of business administration, educational, psychological and medical content prior to everyday life as a social worker.
We place special emphasis on maximum flexibility, excellent quality, a strong practical orientation and an array of services and innovations that will make you the part-time studying easier. Our tutors are also out at any time as a contact person, so that in your study everything runs smoothly.
All students who enroll, will also receive an iPad Mini Retina *. Thus you have your scripts, instructional videos, and podcasts always. * Action dependent on the period, see www.iubh-fernstudium.de/iPad
Facts about the distance learning Bachelor (BA) Social Work
Degree: Bachelor of Arts (BA)
Duration of study choice, 6, 8 or 12 semesters
Language: German
CREDITS: 180 ECTS
TESTS: 4-6 exams per semester, store at 36 study centers in Germany, Austria and Switzerland or worldwide through 130 Goethe Institutes. Even purely online based possible!
SAMPLE PROGRAM: free 4 week trial
EXTENSION: free of charge
ENTRY REQUIREMENTS: (specialized) Abitur or completed vocational training or at least 2-year training program with 3 years of professional experience.
ACCREDITATION: FIBAA, Zfu
STATE RECOGNITION: Recognition of Financial Statements for STATE APPROVED SOCIAL WORKERS is currently in application process. The program is of course recognized by the state as all IUBH distance learning.
STUDY START: at any time
Future prospects for aspiring social workers
In most offices, public institutions and social institutions is now sought after reinforced by employees who bring both educational, and legal and managerial expertise. The wide-ranging study content with the depressions Jugendsozialarbeit, Childhood Education and Social Services prepare as aspiring professional and managerial force prior to a successful application in the field of social services and the social economy.
Requirements for study
The distance learning Bachelor of Social Work (BA) is basically not require registration. From your side of only one university admission is thus required for enrollment.
Studying with (specialized) Abitur
As an applicant with a university entrance qualification (Abitur) or technical college (technical high school) you can enter immediately and without examination in the Bachelor studies at the IUBH.
Studying without Abitur
Even without (technical) high school is an entry possible if you bring the following experience:
An at least two years of vocational training and
at least three years of professional experience.
Also a master's certificate or a career advancement (z. B. as IHK Fachwirt / in) entitle the holder to study start.
trial Course
A sample program (which is not to be confused with the free four-week trial study for all students) is necessary! Do you know high school does not have a (professional) and your education / occupation has no business background, or the focus of your training / professional activity not specifically apply to one of our undergraduate programs. That would be the case if you had trained as a chef, mechanic or hairdresser. If this training has to be at least two years and you furthermore verfügst over three years' experience, an entry by sample study in the Bachelor's degree program of your choice is possible.
This includes the first three semesters of study and ends automatically when this time two-thirds of the planned courses or Modules are successfully completed. You study then continues regularly.
Details concerning the authorization Feel free to refer to our study examination regulations. Or, even better, you set yourself with our study counseling in conjunction, the like described you the possibilities of studying without school.
By the way: Request Free Info Now material and get a surprise!
Last updated Jan 2017
About the School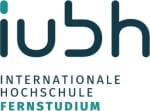 Hier bekommst Du einen Eindruck davon, wer hinter der IUBH steckt, welche Ziele wir verfolgen und warum Du darauf vertrauen kannst, dass Du in uns einen kompetenten Partner für Dein Fernstudium findes ... Read More
Hier bekommst Du einen Eindruck davon, wer hinter der IUBH steckt, welche Ziele wir verfolgen und warum Du darauf vertrauen kannst, dass Du in uns einen kompetenten Partner für Dein Fernstudium findest. Als staatlich anerkannte und akkreditierte private Hochschule mit über 150 Mitarbeitern und Professoren und rund 10.000 Studierenden bieten wir seit über zehn Jahren erfolgreich Bachelor- und Masterabschlüsse auf höchstem Niveau an.
Read less