Bachelor of Fitness Economics
Program Description
The sports industry is booming. The strong demand for fitness offerings and the rapid development in fitness-related markets, such as health and nutrition, play a major role in this. Like most sectors of the economy, the fitness industry is currently heavily influenced by increasing digitization, with companies and employees facing exciting and challenging tasks, such as training in virtual reality.
Are you ready to revolutionize the fitness world? We deliver a balanced program of the latest scientific knowledge and a lot of industry know-how in our distance learning fitness economics.
Our bachelor program Fitness Economics prepares you for a future career in this exciting industry with a balanced mix of general business content and expertise in the areas of fitness, marketing, sales, legal and human resources.
study period
Standard period of study: 36 months
Different time models possible
Study start possible at any time
admission
(Technical) Abitur or subject-related university entrance qualification
Without Abitur:
Master's certificate or advanced training
At least two years of vocational training followed by at least 3 years of professional experience (full-time)
accreditation
AR seal, ZFU (approval number: 1104219)
Course Overview
The distance learning course in fitness economics primarily teaches you the scientific basics, specialist methodological knowledge and integrative subjects. In addition to the basics of fitness management and the fitness markets, we provide you with in-depth knowledge in the areas of event management, basics of training and nutrition, and franchising in practice. The particularly relevant topics of marketing, personnel management and digitization run through all semesters. In the fifth and sixth semesters, you also have the option of taking a total of three elective courses.
Our bachelor's program is modular, which means that you study using subject areas that are divided into so-called "modules". Within these modules there is sometimes an introductory course and an in-depth course that systematically prepare you for the completion of this module. Within the modules, you will receive ECTS points (European Credit Transfer System) for each successful completion, which document your performance. These ECTS points are internationally comparable and of course recognized.
specialization
In the fifth and sixth semester, you choose your three specializations in the amount of 30 ECTS. To do this, you opt for at least one specialist specialization ("compulsory specializations") in the field of fitness economics and a maximum of two functional and branch specializations ("specialization in elections").
Some exemplary specializations are:
Sport management
Sports Media Management
Advanced Leadership
market Psychology
Human Resources Specialization
Social Media Marketing II
Accredited degree
All current courses at the IUBH are accredited by the FIBAA (Foundation for International Business Administration Accreditation).
Accreditation is only granted if the content and structure of a study program meets all qualitative requirements.
FIBAA is a kind of TÜV for academic education that checks the quality of Bachelor and Master courses on behalf of the Accreditation Council. The accreditation is renewed every five (first accreditation) or seven (re-accreditation) years - a guarantee for the quality of our teaching.
FIBAA awards its premium seal for courses of exceptional quality. Five courses at the IUBH have already been awarded this special seal. The IUBH is one of the leading universities in Germany with five or more premium seals.
Your future career in fitness economics
As a graduate of our degree program in fitness economics, you are able to help shape fundamental changes and take on management tasks in the diverse growth markets of fitness, sport, lifestyle, fashion, health, wellness, nutrition, etc. Your specific tasks include the procurement of new training equipment and customer acquisition through suitable advertising measures.
To do this, you need to keep a close eye on the fitness market in order to react quickly to new trends and take customer requests into account. You also optimize the organization, take care of personnel and marketing matters and build a professional sales system. Our Bachelor in distance learning fitness economics prepares you optimally for your professional future.
Last updated May 2020
About the School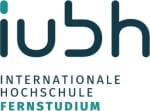 Mit unserem IUBH Fernstudium bieten wir Studierenden die Möglichkeit, sich flexibel und praxisorientiert auf ihren Karrierestart vorzubereiten.
Mit unserem IUBH Fernstudium bieten wir Studierenden die Möglichkeit, sich flexibel und praxisorientiert auf ihren Karrierestart vorzubereiten.
Read less