Bachelor Education for Education, Counseling and Personnel Development
Home ›
BA ›
Pedagogy ›
Bachelor Education for Education, Counseling and Personnel Development
Program Description
Tomorrow's knowledge is often already obsolete tomorrow and the importance of lifelong learning increases with each passing day. Educationally trained professionals are therefore needed in organizations and companies who can use their specialist knowledge to initiate and accompany adult education and counseling processes. Our Bachelor's degree course in Education, Counseling and Personnel Development provides you with the necessary know-how from psychological, sociological, business management and pedagogical content to advise adults, close knowledge gaps and support them in their further development in the company.
study period
Standard period of study: 36 months
Different time models possible
Study start possible at any time
admission
(Technical) Abitur or subject-related university entrance qualification
Without Abitur:
Master's certificate or advanced training
At least two years of vocational training followed by at least 3 years of professional experience (full-time)
accreditation
FIBAA, ZFU (No. 1100419)
Course Overview
In this course, you will learn the scientific foundations of pedagogy, such as specific pedagogy for adults. You deal with the conditions of adult learning and personnel development and deal with advisory methods. In addition, you will gain insight into legal and ethical aspects and questions relating to leadership, organization, documentation and implementation.
Our bachelor's program is modular, which means that you study using subject areas that are divided into so-called "modules". Within these modules there is an introductory course and an in-depth course, which prepare you systematically for the completion of this module. Within the modules, you will receive ECTS points (European Credit Transfer System) for each successful completion, which document your performance. These ECTS points are internationally comparable and of course recognized.
Accredited degree
All current courses at the IUBH are accredited by the FIBAA (Foundation for International Business Administration Accreditation).
Accreditation is only granted if the content and structure of a study program meets all qualitative requirements.
FIBAA is a kind of TÜV for academic education that checks the quality of Bachelor and Master courses on behalf of the Accreditation Council. The accreditation is renewed every five (first accreditation) or seven (re-accreditation) years - a guarantee for the quality of our teaching.
FIBAA awards its premium seal for courses of exceptional quality. Five courses at the IUBH have already been awarded this special seal. The IUBH is one of the leading universities in Germany with five or more premium seals.
Your future career in education
As a graduate of our correspondence course Education for Education, Counseling and Personnel Development, a variety of tasks await you at the interface between people and companies or organizations. For example, you take on tasks in human resources development, are employed as a pedagogical employee in public or further education institutions, or work as an education consultant or coach. In addition, you have a professional future as a lecturer in free educational institutions, community colleges and associations open and depending on professional experience and qualifications, the assumption of leadership functions in education and counseling facilities for you is possible.
Last updated May 2020
About the School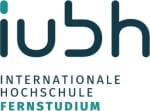 Mit unserem IUBH Fernstudium bieten wir Studierenden die Möglichkeit, sich flexibel und praxisorientiert auf ihren Karrierestart vorzubereiten.
Mit unserem IUBH Fernstudium bieten wir Studierenden die Möglichkeit, sich flexibel und praxisorientiert auf ihren Karrierestart vorzubereiten.
Read less