Read more about this program on the school's website
Program Description
Shopping via online retailers, mobile apps or on social media channels: the online business is growing. With the advancement of the Internet and the advancement of the digital age, electronic commerce is experiencing a clear and sustained upswing.
The challenge for brick-and-mortar retail: finding the optimal sales channel mix of offline and online business Companies that have already established themselves as online retailers are now fighting for market share and thus economies of scale. In the future, specialists and executives will be required who are able to technically implement business issues using agile project management methods. Our distance learning e-commerce takes up this requirement and prepares you for a successful career with extensive business administration know-how and technical knowledge, such as in web programming.
Depending on the choice of your specialization, you can put your personal focus on online marketing, data science and analysis or retail management.
Incidentally, practice does not come up short in your studies. From the fourth semester you have the opportunity to realize your own projects, with which you can gradually fill your personal online portfolio. A perfect basis for your applications after graduation.
study period
Standard period of study: 36 months
Different time models possible
Study start possible at any time
admission
(Technical) Abitur or subject-related university entrance qualification
Without Abitur:
Master's certificate or advanced training
At least two years of vocational training followed by at least 3 years of professional experience (full-time)
accreditation
AR seal, ZFU (approval number 1103519)
Course Overview
In addition to business basics, especially in marketing, we teach you important technical basics in distance learning e-commerce, including in "web programming" or in the area of "web shop and platforms". Building on this, the focus is on specialist competencies, for example "Payment Methods and Systems" and "Web Analytics". As part of your specialization, you can gain more in-depth qualifications in one of the highly sought-after fields of "online marketing", "data science & analysis" or "retail management".
Our bachelor's program is modular, which means that you study using subject areas that are divided into so-called "modules". Within these modules there is an introductory course and an in-depth course, which prepare you systematically for the completion of this module. Within the modules, you will receive ECTS points (European Credit Transfer System) for each successful completion, which document your performance. These ECTS points are internationally comparable and of course recognized.
specialization
In the fifth and sixth semester, you choose your three specializations in the amount of 30 ECTS. To do this, you choose two specialist specializations ("compulsory specializations") from the field of e-commerce and a functional and industry specialization ("specialization in elections").
Some exemplary specializations are:
Market research and consumer behavior
market Psychology
International Management
International marketing and branding
Business Consulting
Accredited degree
All current courses at the IUBH are accredited by the FIBAA (Foundation for International Business Administration Accreditation).
Accreditation is only granted if the content and structure of a study program meets all qualitative requirements.
FIBAA is a kind of TÜV for academic education that checks the quality of Bachelor and Master courses on behalf of the Accreditation Council. The accreditation is renewed every five (first accreditation) or seven (re-accreditation) years - a guarantee for the quality of our teaching.
FIBAA awards its premium seal for courses of exceptional quality. Five courses at the IUBH have already been awarded this special seal. The IUBH is one of the leading universities in Germany with five or more premium seals.
Your future career in e-commerce
There is no standstill in online retail: building sophisticated sales platforms, developing intelligent cash flow processes and creating added value for customers are the major challenges in the world of e-commerce. Companies are looking for specialists and executives for conception, analysis and innovative solutions for commercial websites or online shops - with excellent prospects for the future. Academically trained e-commerce managers are in demand because they hold key positions in companies: they keep an eye on sales, marketing, design and network technology, take on core tasks in marketing and sales and act as the linchpin between the departments. Our distance learning e-commerce prepares you optimally for these diverse challenges.
Last updated May 2020
About the School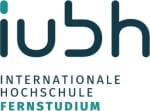 Mit unserem IUBH Fernstudium bieten wir Studierenden die Möglichkeit, sich flexibel und praxisorientiert auf ihren Karrierestart vorzubereiten.
Mit unserem IUBH Fernstudium bieten wir Studierenden die Möglichkeit, sich flexibel und praxisorientiert auf ihren Karrierestart vorzubereiten.
Read less