Program Description
Purpose of the postgraduate program Greek Language and Literature Is the exploitation of the tools of modern linguistics and the theory of literature in the study of Greek literature, with emphasis on the classical period, its evolution over time and its teaching.
The postgraduate program is of interest because:
Interweaves linguistics with literary studies
Exploits textual linguistics, sociolinguistics and speech analysis in the study of literature
Provides a dynamic interdisciplinary approach combining literary, cultural, sociological / anthropological and linguistic approaches
Provides the necessary resources for effective teaching
Provides the theoretical tools for interdisciplinary approaches
Cultivates complex research skills necessary for postgraduate studies
The program is aimed at those who are interested in:
Philological studies
linguistics
Literature theory
Cultural studies
Pedagogical applications
Structure of the Program
The postgraduate program includes two compulsory Thematic Modules (TE): (1) ΕLL 50-Greek Language and Linguistics And (2) ELL 51 - Theoretical Approaches to Ancient Greek Literature.
With the successful completion of these two compulsory courses, students / students choose: (A) one (1) of the following selected Thematic Units and Master Thesis
Translation and Teaching
Emergent Transformations
Survival of Ancient Drama
Epic
Reason
Narration
Literature and Performance
or
(B) two (2) of the above selected Thematic Units. Therefore, The conditions for obtaining the postgraduate degree are as follows: (A) successful completion of four (4) thematic units or (B) successful completion of three (3) thematic units and successful completion of a master's thesis. Students and students can choose from one to two subjects per academic year. The course starts in mid-September and ends with the final written exam.
Brief descriptions of thematic units
A. Compulsory
Greek Language and Linguistics: Voice, phonology, morphology: phonological structure, interaction of morphology and syntax, longitudinal developments, grammatization. Syntax and semantics: order of terms, temposition and focus, molecules, tropics, perspective; building materials of style. Language and socio-cultural context: verbal acts, textual species as social events, linguistic diversity, hybridity, language and identity.
Theoretical Approaches to Ancient Greek Literature: Relationships between linguistic theory, contemporary theory of literature and ancient Greek literature. Methods of phonological analysis. Text-linguistic, alphabetical and narrative approaches. The performance dimension of literature and its interaction with socio-cultural contexts in relation to the principles of Recognition Theory and Cultural Studies.
B. Selected
Translation and Teaching: Pedagogical approaches to the teaching of dead languages; typological, scholarly and sociolinguistic diversity; intra-lingual translation.
Adaptive Transformations: The diachronic transformations of a textual genre as a practice of culturally oriented comparative literature.
Survival of Ancient Drama: Aspects of the recruitment of ancient drama in modern literature, theater, cinema, and other arts.
Epic: The epic as a species and as a performance; typology and recruitment; questions of verbatim and scripturalism; a metamorphic of the Homeric issue.
Narration: Linguistic and narrative techniques in narrative type texts; narration as performance, as a narrative and as a social reason.
Reason: The reason in literature; the notional transformations of speech in literary genres (rhetoric, historiography, epic, drama).
Literature and Performance: Conditions for performing drama and other items as part of their social meaning; institutionalized and culturally localized recruits.
[The last four Will be offered at a later stage]
Admission Requirements
First Degree from a Recognized Higher Education Institution of Cyprus or abroad. They are entitled to apply for admission to the Program holders of a degree from a recognized university.
It is noted that this postgraduate program requires a very good knowledge of the English language, allowing the study of international scientific literature.
Applications
Admission requests for the academic year 2017-2018 Can be submitted by interested parties From 6 July to 5 September 2017 at 11.00. Applications are submitted only electronically, via the University's website at: Https://applications.ouc.ac.cy/admissions?sap-language=EN#
Last updated Mar 2020
About the School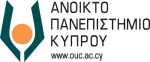 As the second public University, established in 2002, the Open University Cyprus (OUC) aims to fill an important gap in the Cypriot higher education system, offering accredited distance learning degre ... Read More
As the second public University, established in 2002, the Open University Cyprus (OUC) aims to fill an important gap in the Cypriot higher education system, offering accredited distance learning degrees at all levels (undergraduate, master and doctoral). Building on its origins as the country's only University dedicated to distance education, OUC is growing quickly in academic stature and overall reputation. Today's challenging realities have widened OUC's horizons, helping to bring Cyprus near towards its strategic goal: to be established as a regional educational and research center and hub for international scholars and students alike in the Eastern Mediterranean basin.
Read less