Bachelor Computer Science
Home ›
BSc ›
Bachelor Computer Science
Program Description
Computer science is a subject that is constantly evolving. This is also shown by current topics such as big data. In distance learning computer science we impart a broad basic knowledge with a special focus on software engineering. In this way you get a solid basis for the successful implementation of IT concepts. By choosing your specialization, you can also focus on certain current topics in computer science and thus qualify for direct responsibility in the chosen area.
Flexibility: Complete your distance learning in the computer science course whenever and wherever you want.
Individual support: From study advice to your personal study coach - we take care of you personally.
Career prospects: benefit from a wide range of job prospects and a more attractive salary through your distance learning in computer science.
study period
Standard period of study: 36 months
Different time models possible
Study start possible at any time
admission
(Technical) Abitur or subject-related university entrance qualification
Without Abitur:
Master's certificate or advanced training
At least two years of vocational training followed by at least 3 years of professional experience (full-time)
accreditation
FIBAA, ZFU (No. 1100119c)
Course Overview
In addition to IT topics in the narrower sense, the course also includes courses on mathematical, scientific and technical foundations. In addition, we impart interdisciplinary knowledge and interdisciplinary key competencies.
Our bachelor's program is modular, which means that you study using subject areas that are divided into so-called "modules". Within these modules there is an introductory course and an in-depth course, which prepare you systematically for the completion of this module. Within the modules, you will receive ECTS points (European Credit Transfer System) for each successful completion, which document your performance. These ECTS points are internationally comparable and of course recognized.
specialization
In the fifth and sixth semester you choose your two specializations in the amount of 20 ECTS. To do this, you opt for at least one specialist specialization ("compulsory specializations") from the field of software engineering and at most one functional and industry specialization ("specialization in elections").
Some exemplary specializations are:
E-Commerce
Augmented, Mixed and Virtual Reality
Digital Media Engineering
Machine Learning
Business Intelligence
Accredited degree
All current courses at the IUBH are accredited by the FIBAA (Foundation for International Business Administration Accreditation).
Accreditation is only granted if the content and structure of a study program meets all qualitative requirements.
FIBAA is a kind of TÜV for academic education that checks the quality of Bachelor and Master courses on behalf of the Accreditation Council. The accreditation is renewed every five (first accreditation) or seven (re-accreditation) years - a guarantee for the quality of our teaching.
FIBAA awards its premium seal for courses of exceptional quality. Five courses at the IUBH have already been awarded this special seal. The IUBH is one of the leading universities in Germany with five or more premium seals.
Your future career in computer science
Nothing works in business and science without a computer scientist. The IT industry is a driver of innovation and qualified specialists with a bachelor's degree in computer science are sought in all industries: medical technology, finance, automotive industry or game development are just a few examples. Business and society are increasingly interconnected. The jobs in the IT industry are therefore becoming more and more diverse and with a distance learning course in IT you can expect varied tasks and an attractive salary. In the IUBH Fernstudium computer science you can specialize in the areas of web development, software engineering with python, user interface design, mobile software engineering or no-frills software engineering, for example, and thus become experts in your field.
Last updated May 2020
About the School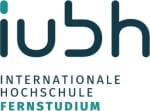 Mit unserem IUBH Fernstudium bieten wir Studierenden die Möglichkeit, sich flexibel und praxisorientiert auf ihren Karrierestart vorzubereiten.
Mit unserem IUBH Fernstudium bieten wir Studierenden die Möglichkeit, sich flexibel und praxisorientiert auf ihren Karrierestart vorzubereiten.
Read less