BSc (Hons) Accounting and Finance
Home ›
BSc ›
BSc (Hons) Accounting and Finance
Program Description
Save £1,000 by enrolling on this programme in the July intake! Prices will increase beginning with the October 2020 intake. Do you want to work in accountancy or finance? Our professional undergraduate qualification in Accounting and Finance has been designed with your career in mind. On successful completion, you will be equipped with essential financial and management accounting skills, as well as a strong, broad and practical knowledge of the world of finance. The award has been designed to provide ACCA exemptions and our application for this accreditation is pending. This course is subject to validation.
Course Overview
This programme covers the major tools and theories of accounting and finance, giving you the skills to apply them to real-world situations. Arden University's online BSc (Hons) Accounting and Finance (ACCA) will develop your understanding of the world of finance, and broaden your accounting skills to prepare you for your next professional steps. This programme's ACCA accreditation gives a maximum exemption to ACCA membership (papers F1 to F9).
Arden's flexible study mode allows you to develop your financial skills around your existing commitments. This programme will equip you with the financial knowledge needed to take your next step in the business world, and help take you closer to your career goals.
The full range of programmes offered by Arden features a strong focus on employability, practical skills, and career success. This programme has been developed with a particular focus on the finance and accounting skills and knowledge to help you inspire and manage change within your organisation.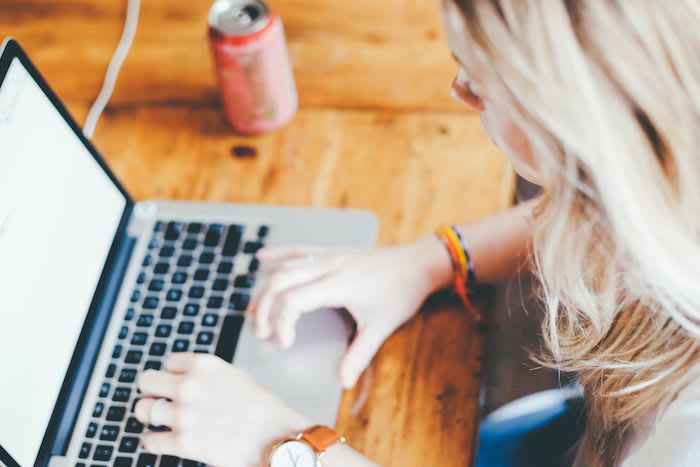 Course Modules
Level 4
Developing Personal & Management Skills
You'll need great management skills whether working in a multinational corporation, or a microbusiness. Starting from your own personal management, you'll work up to team management, and then learn to apply theories of motivation, conflict management, and empowerment to larger organisations.
Business Maths
You'll learn the range of mathematical skills you'll need for undergraduate level of study. You'll develop basic mathematical concepts for problem-solving in the business environment, and become familiar with spreadsheets, tools, and skills you'll need in the world of accounting and finance.
Financial Accounting
This module introduces the regulatory framework related to account preparation and technical proficiency in the use of double-entry accounting techniques. Learn how to draft financial statements and form an understanding of the underlying principles of financial accounting.
Cost Accounting
You'll get a fuller grasp of numbers, and accounting jargon such as 'absorption' and 'marginal costing'. Learn to make the numbers on a spreadsheet work for you by using statistical techniques to support management in monitoring performance, controlling, and budgeting.
Understanding the Business Environment
Get to grips with business structure and stakeholder responsibilities. You'll begin to understand core business concepts such as supply and demand, competition, markets, and government effects.
Management Information Systems
All organisations share the basic functions of HR, production, sales, marketing, and accounts. You will learn to collect the information these departments generate ethically and organise it into effective systems.
Level 5
Business Law
This module explores the essential theories and practices of modern business law, and the ways they relate to each other. You'll cover topics such as contractual and tortious relationships, raising finance, insolvency, management relations, and explore contemporary ethical issues facing modern businesses.
British Tax System
You'll have the chance to develop a detailed understanding of different areas of taxation in Britain. In this module, you'll encounter income tax, national insurance, VAT, and begin to understand how calculations are applied to individuals and businesses.
Accounting and Audit Framework
Develop a sound understanding of the accounting regulatory framework with this module, which covers the standards of business financial reporting. You'll have the chance to analyse and interpret information to support and build your knowledge of audit and assurance concepts.
Financial Reporting
This module introduces you to account preparation and the national and international formats in use. You'll learn to dig more deeply into the numbers, interpret what the figures are really saying, and report these findings to multiple stakeholders.
Management Accounting
This module will help you establish a grasp on the numbers at play, and to use terms such as activity-based costing (ABC), absorption costing, and marginal costing. You'll learn to make the numbers work for you and make smart decisions through accounting techniques such as balanced scorecards.
Decision Making
You will form an understanding of the problems incurred from the scarce resource, pricing, and make-or-buy decisions. You'll learn why risk and uncertainty are important elements in financial decision-making, and how to apply some basic methods to help resolve the inherent risks.
Level 6
Audit
You'll understand why external auditors are necessary for a company to demonstrate their accounts are properly constructed to represent the reality of the business. Internally, audit ensures control systems function correctly, and business resources are safeguarded.
Financial Management
Learn to plan for different outcomes in the key areas of investing, financing, and dividend policy with this module. You'll get the chance to analyse and interpret the financial policies of a firm and look at the ways they can manage risk.
Ethics
Get to grips with the important area of business ethics, and their implications, in this module which looks at the use of sweatshop labour, environmental damage, and corporate tax planning. You'll consider the impact of globalisation on the current corporate landscape, and what this means for ethical practices.
Professional, Statutory and Current Accounting Issues
During this module, you'll explore the role of international financial institutions, such as the World Bank, and IMF, and compare different approaches to developing international accounting rules and regulations. You'll get the chance to look at current issues such as convergence/harmonisation of International Financial Reporting Standards (IFRS), and the impact of globalisation on finance.
Research Methods & Dissertation
With your supervising tutor, you will determine an interdisciplinary area related to your degree to research, giving you the opportunity to specialise in an area of the programme that has most interested you.
Accreditations
Arden's BSc (Hons) Accounting & Finance Degree is an ACCA (Association of Chartered Certified Accountants) accredited programme.

Successful completion of this Degree carries maximum exemption to ACCA Membership (papers F1 to F9).
Industry Partnerships
Industry Partners
When you enrol in the online BSc (Hons) Accounting and Finance (ACCA) course, you will have the option to participate in the following business skill development programmes:
Cisco Networking Academy

Use real equipment, software, and simulators to gain technical knowledge, and then test yourself in competitions with other students and hackathons.
Salesforce Trailheads

There are 140 Trails and 520 badges to choose from, covering many aspects of business, computing and using Salesforce as a management tool.
How does it work?
Participation with our Industry Partners is completely voluntary. Your participation or decision not to study these additional extras won't have any effect on your degree or the grades you receive.
What Our Students Say:
"The best part of this program has been the fact that I feel I gain useful, practical knowledge while I progress through the courses. The more I study, the more I want to study. This feeling is really motivating, especially when comparing it to my studies in other academic institutions."

Micael De Abreu Caldas,
Arden University
Belgium
Eligibility Requirements
To be eligible for this course you must normally have:
Two subjects at GCE A-Level or equivalent, plus passes at grade C or above in Maths and two other subjects at GCSE level or equivalent; OR
Completed a recognised Access Programme or equivalent.
For students whose prior learning was not taught in English: IELTS 6.0 or equivalent (no less than 5.5 in any element).
If you have work experience
We positively encourage and consider applications from those able to demonstrate their motivation to study the programme. We will ask for your personal statement, along with your CV and references in support of your application.
Last updated Aug 2020
About the School
Here at Arden University, we believe that everyone everywhere should have access to the higher education they deserve. Whether you already hold a post-secondary degree or are just beginning your journ ... Read More
Here at Arden University, we believe that everyone everywhere should have access to the higher education they deserve. Whether you already hold a post-secondary degree or are just beginning your journey into higher education, Arden has the tools and the passion to help provide you with a truly engaging and beneficial learning experience.
Read less