Program Description
About
The Bachelor of Finance (BS) program objective is to provide students with the theoretical understanding and practical skills necessary to evaluate and direct decisions regarding the allocation of financial resources among a variety of competing opportunities with the goal of maximizing the value of the resources being managed. The Bachelor of Finance (BS) program is offered online via distance learning. After evaluating both academic record and life experience, AIU staff working in conjunction with Faculty and Academic Advisors will assist students in setting up a custom-made program, designed on an individual basis. This flexibility to meet student needs is seldom found in other distance learning programs. Our online program does not require all students to take the same subjects/courses, use the same books, or learning materials. Instead, the online Bachelor of Finance (BS) curriculum is designed individually by the student and academic advisor. It specifically addresses strengths and weaknesses with respect to market opportunities in the student's major and intended field of work. Understanding that industry and geographic factors should influence the content of the curriculum instead of a standardized one-fits-all design is the hallmark of AIU's unique approach to adult education. This philosophy addresses the dynamic and constantly changing environment of working professionals by helping adult students in reaching their professional and personal goals within the scope of the degree program.
For South African citizens interested in our offers: Please note that our partner university AIU and it's programs are fully accredited by ASIC the UK Government body for accreditation of foreign Universities, however AIU is not yet recognised by SAQA within South Africa.
Important: Below is an example of the topics or areas you may develop and work on during your studies. By no means is it a complete or required list as AIU programs do not follow a standardized curriculum. It is meant solely as a reference point and example.
Core Courses and Topics in Finance:
Financial Institutions and Markets
Investments
Advanced Corporation Finance
International Finance
Advanced Investments
Financial Statement Analysis
Financial Engineering
Real Estate Investment Analysis
Managerial Accounting
Federal Personal Income Taxation
Federal Partnership and Corporate Taxation
International Trade and Investment
Money, Banking, and Financial Markets
Personal Financial Planning
Orientation Courses:
Communication & Investigation (Comprehensive Resume)
Organization Theory (Portfolio)
Experiential Learning (Autobiography)
Seminar Administrative Development (Book Summary)
Seminar Cultural Development (Practical Experience)
Seminar International Development (Publications)
Research Project in Finance:
Bachelor Thesis Project
MBM300 Thesis Proposal
MBM302 Bachelor Thesis (5,000 words)
Publication: Each Bachelor of Finance graduate is encouraged to publish their research papers either online in the public domain or through professional journals and periodicals worldwide.
Career Center Bachelor of Finance
The duties of financial managers vary with their specific titles, which include the controller, treasurer or finance officer, credit manager, cash manager, risk and insurance manager, and manager of international banking. Controllers direct the preparation of financial reports, such as income statements, balance sheets, and analyses of future earnings or expenses, that summarize and forecast the organization's financial position. Controllers also are in charge of preparing special reports required by regulatory authorities. Often, controllers oversee the accounting, audit, and budget departments. Treasurers and finance officers direct the organization's budgets to meet its financial goals. They oversee the investment of funds, manage associated risks, supervise cash management activities, execute capital-raising strategies to support a firm's expansion, and deal with mergers and acquisitions. Credit managers oversee the firm's issuance of credit, establishing credit-rating criteria, determining credit ceilings, and monitoring the collections of past-due accounts.
Skills for Success
Good communication skills
Good presentation skills
Able to build rapport with clients
Able to analyze and solve problems
Good organizational skills
Discretion when dealing with confidential information
Professional and ethical
Employment Opportunities for Finance field
Advertising Account Executive
Advocate/Policy Maker
Benefits Administrator
Branch Manager
Contract Administrator
Consultant
Credit Manager/Loan Officer
Customer Service Manager
Distribution Manager
Entrepreneur
Facilities Planner
Financial Aid Director
Financial Analyst
Fundraiser/Development Officer
Human Resources Generalist
Hotel/Motel Manager Information Systems Manager
Insurance Agent/Broker
Insurance Underwriter
Inventory Control Specialist
International Trade Specialist
Management Trainee
Resources for those with Bachelors in Finance field
The American Finance Association
The Association for Financial Professionalscialist
Management Trainee
Last updated Jun 2019
About the School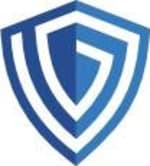 We believe only new, flexible educational solutions can meet the needs of many of today's potential students. Traditional education and their services don't have the flexibility to overcome today's ad ... Read More
We believe only new, flexible educational solutions can meet the needs of many of today's potential students. Traditional education and their services don't have the flexibility to overcome today's adults' hurdles to educate and improve themselves sufficiently. Many people are held back by rigid schedules, high fees and very time-consuming programs.
Read less