BA (Hons) Psychology and Sociology
Home ›
BA ›
BA (Hons) Psychology and Sociology
Program Description
Save £1,000 by enrolling on this programme in the July intake! Prices will increase beginning with the October 2020 intake. Study two core Social Science disciplines for a joint honours degree. Both Psychology and Sociology explore human behaviours – but at different levels. While Psychology focuses on individuals, Sociology looks at broader social issues that affect those individuals; such as poverty, inequality and social injustice. These are examined alongside societal factors such as government policy and globalisation. You get the chance to take the individual and the social together, to give you a balanced understanding of how society functions.
Course Overview
Arden University's online BA (Hons) Psychology & Sociology programme will provide the skills and knowledge needed to take your next professional step in your career. This course will help develop your understanding of these two exciting fields within the social sciences, and the contemporary practices used by psychology and sociology professionals.
Arden's flexible study mode allows you to develop your professional knowledge around your existing commitments. This programme will equip you with a sound understanding of the relationship between these two exciting fields, and help take you closer to your career goals.
The full range of programmes offered by Arden features a strong focus on employability, practical skills, and career success. This programme has been designed to develop your understanding of different influences affecting society, and prepare you with the skills for a range of careers.
Course Modules
Level 4
Skills for Interdisciplinary Study
Develop your skills as a learner and look at problems from different perspectives. After an introduction to your online academic community and the key skills needed for the programme, you will improve the personal skills sought by employers.
Introduction to Social and Developmental Psychology
This branch of psychology examines the changes that occur throughout the human lifespan. During this module, you'll cover a range of theories, including forming of identity, personality, ideas about the self and language acquisition. You'll look at how people's thoughts and behaviours are influenced by the lens of social psychology.
Introduction to Biological and Cognitive Psychology
Discover the cognitive processes that are central to how we see, hear, and learn new skills. Learn how we grow and gain a sense of perception, attention, learning, memory, and decision-making abilities. In this module, you'll learn about some of the biological processes and cognitive principles required to understand psychology, including the basic structure and functions of the nervous system.
Introduction to Sociology
This module introduces some key thinkers such as Karl Marx, Max Weber, Michel Foucault, and Anthony Giddens, highlighting their central theories of sociology. Through these ideas, combined with aspects of our backgrounds, you will begin to understand how we interact, and how our ideas of normal are a complex set of learned codes and rules.
Medicalisation of the Self
With health issues a regular feature of the news, this module considers how the human body has become a subject of control and surveillance. You'll learn about the origins of the welfare state, and discover how responsibility for human welfare changes between the individual and the state. Examine the ethics of genetic engineering, the 'rules' of a healthy society, and rights regarding healthcare access.
Key Studies in Psychology
Looking at several important studies in psychology, you'll gain a broader understanding of the ways the discipline has evolved. Learn about different methods to investigate the mind, the context in which they were developed, and the impact they have had on the different branches of psychology.
Level 5
Research and Ethics in Action
This module gives you the chance to showcase your abilities through a piece of work of your own design. You'll determine the methodology, develop a range of skills, and will consider the ethical issues of the work you are undertaking. Later, you'll include this in a practical way as you work towards your final project.
Social Psychology
Gain an understanding of human behaviour as you explore conceptual and historical issues in social psychology. Using traditional and critical research methods, you will practically apply a range of theories to real-world issues and explore social constructionism, culture, language, identity and more.
Personality and Intelligence
Learn about historical and contemporary approaches to personality and intelligence and their implications for society and education. You'll discover the role of genes and environment, psychometric tests and cultural effects, and with several substantial topics to engage with, you'll get the chance to debate key aspects of personality and intelligence in this module - from behavioural to biological.
Abnormality & The Deviant Other
You will learn about two opposing schools of sociological theory; do we unconsciously conform to social norms, or can we think independently and challenge the system? You'll look at definitions of abnormal, deviant, and criminal, comparing these to media exaggerations, and focus part of your attention on a topical case study.
Cyber Communities & Social Networks
This module will teach you to strip down the idea of communities and examine the ways networking has altered with advances in communication technology. You will look at the impact these advances have on freedom of speech, security, and who stands to benefit or lose from these advances.
Protests, Mass Movements & Rebellion
In this module, you'll look at the ways social movements shape our societies, how and why people come together for a common cause. You'll study the contexts in which protest movements form, through past events and those emerging as you study, including the 'cycle of struggles' that gave rise to the Arab Spring and Occupy movements. You will develop an understanding of the political and economic forces affecting you and your place in the world.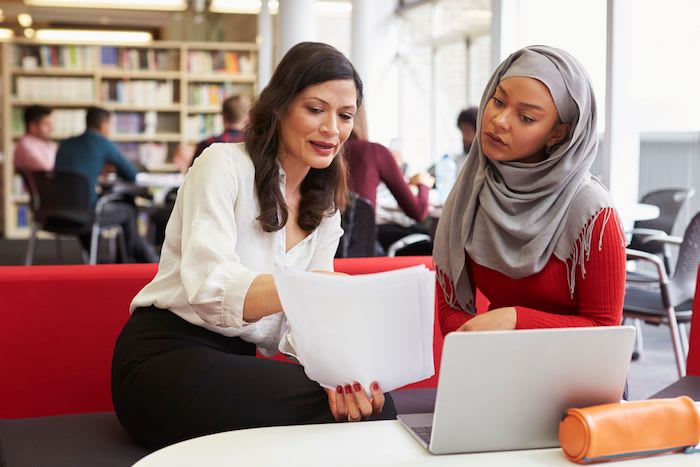 Level 6
Contemporary Developmental Psychology
From the development of the self, and early social interaction, to gender identity, and later-life effects of development, this module looks at important theories and debates. You will be encouraged to think holistically, linking the most up-to-date thinking to the ways different aspects of development relate to each other.
Cross-Cultural Psychology
Because most psychological research has been conducted amongst Western society, it mostly applies to a limited population. As cultural borders blur, this module looks at the similarities and differences between cultures, and how we understand and act towards each other. You'll learn how these studies are done and have a chance to exercise your critical and analytical skills through a case study approach.
Consumer Society & The Commodification of Beings
This module examines how neoliberal ideas introduced in the 1970s have fundamentally changed our society and economy. You'll explore how humans have become both consumers and commodities, such as the ways products have been displaced by brands, and how people use brands and celebrities to shape their own identity. You'll discuss how the influence of some major brands affects original thinking.
Insecurity & Precariousness in the Globalised World
Taking a look at topical issues, such as how austerity measures have affected Greece, the UK and USA, you'll explore how the global economy has changed our lives in this module. Examine the ways products and investments move around the world, creating wealth and reinforcing poverty, and arguably dividing countries and individuals into 'winners' and 'losers'.
Research Planning & Project
This final module gives you the opportunity to specialise in an area of the programme that has most interested you. With your supervising tutor, you will determine an interdisciplinary area related to your degree to research. You will need to incorporate all the skills acquired in the programme to complete this major work.
What Our Students Say:
"Everyone I have encountered, my fellow students and tutors, have been so helpful and I appreciate that the tutors ensure that the lessons are easy to understand and are available to answer questions. I know I am receiving a quality education."

Sarah Feldman,
BSc (Hons) Psychology
South Africa
Eligibility Requirements
To be eligible for this course you must normally have:
Two subjects at GCE A-Level or equivalent, plus passes at grade C or above in three subjects at GCSE level or equivalent; OR
Completed a recognised Access programme or equivalent.
For students whose prior learning was not taught in English: IELTS 6.0 or equivalent (no less than 5.5 in any element).
If you have work experience
We positively encourage and consider applications from those able to demonstrate their motivation to study the programme. We will ask for your personal statement, along with your CV and references in support of your application.
Last updated Dec 2020
About the School
Here at Arden University, we believe that everyone everywhere should have access to the higher education they deserve. Whether you already hold a post-secondary degree or are just beginning your journ ... Read More
Here at Arden University, we believe that everyone everywhere should have access to the higher education they deserve. Whether you already hold a post-secondary degree or are just beginning your journey into higher education, Arden has the tools and the passion to help provide you with a truly engaging and beneficial learning experience.
Read less