BA (Hons) Law & Psychology
Home ›
BA ›
BA (Hons) Law & Psychology
Program Description
Save £1,000 by enrolling on this programme in the July intake! Prices will increase beginning with the October 2020 intake. Why do people behave the way they do? And how should we regulate them? With a Law and Psychology degree, you get the chance to study two fascinating fields in the Social Sciences. You will spend equal time on both subjects, gaining a solid grounding in legal and psychological knowledge and the practical skills related to these subjects such as debate, research and presenting ideas clearly.
Course Overview
Arden University's online BA (Hons) Law & Psychology programme will provide you with the skills and knowledge to take your next step in the world of work. You'll develop your legal and ethical understanding, alongside a range of psychological principles that may influence legal decisions.
Arden's flexible study mode allows you to develop your legal and psychological skills around your existing commitments. This programme will equip you with a sound understanding of the relationship between these two exciting fields, and help take you closer to your career goals.
The full range of programmes offered by Arden features a strong focus on employability, practical skills, and career success. This programme has been developed to help you understand the law and the legal system from a psychological perspective, and help give you the skills for a career in the legal system.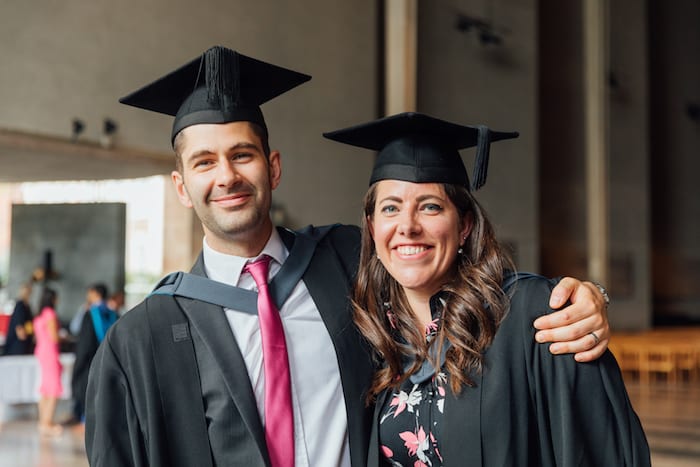 Course Modules
Level 4
Skills for Interdisciplinary Study
Develop your skills as a learner and look at problems from different perspectives. After an introduction to your online academic community and the key skills needed for the programme, you will begin to develop the personal skills sought by employers.
Introduction to Social and Developmental Psychology
This branch of psychology examines the changes that occur throughout the human lifespan. During this module, you'll cover a range of theories, including forming of identity, personality, ideas about the self and language acquisition. You'll look at how people's thoughts and behaviours are influenced by the lens of social psychology.
Introduction to Biological and Cognitive Psychology
Discover the cognitive processes that are central to how we see, hear, and learn new skills. Learn how we grow and gain a sense of perception, attention, learning, memory, and decision-making abilities. In this module, you'll learn about some of the biological processes and cognitive principles required to understand psychology, including the basic structure and functions of the nervous system.
English Legal System
Learn the differences between case law and legislation, and analyse how Parliament and the legal system work in conjunction. You'll also develop your legal vocabulary, in order to understand the judiciary, delegated legislation, and categories of law
Criminal Law
This module explains the differences between case law and legislation and gives you the opportunity to analyse how the legal system, parliament, and the EU work together. You'll be introduced to some necessary legal terminology to understand categories of law, the judiciary, and delegated legislation.
Law & Ethics
This module presents you with a variety of ethical problems to tackle and will put the spotlight on civil and human rights, how you should advise your clients, and knowing where your responsibilities lie.
Level 5
Research and Ethics in Action
This module gives you the chance to showcase your abilities through a piece of work of your own design. You'll determine the methodology, develop a range of skills, and consider the ethical issues of the work you are undertaking. Later, you'll include this in a practical way as you work towards your final project.
Tort 1 (Negligence)
In the broad area of law known as Tort, the largest component is termed 'negligence'. You'll consider which responsibilities are owed to individuals or organisations, and the consequences for falling short.
Civil Liberties & Human Rights
This module explores human rights in greater depth, looking at the relationship between individuals and the state, which rights and freedoms we really have, and how much power the police really wield.
Personality and Intelligence
Learn about historical and contemporary approaches to personality and intelligence and their implications for society and education. You'll discover the role of genes and environment, psychometric tests, and cultural effects, and with several substantial topics to engage with, you'll get the chance to debate key aspects of personality and intelligence in this module - from behavioural to biological.
Social Psychology
Gain an understanding of human behaviour as you explore conceptual and historical issues in social psychology. Using traditional and critical research methods, you will apply a range of theories to real-world issues, and explore social constructionism, culture, language, and identity, amongst others.
Tort 2 (Land & Other Torts)
You will cover topics such as trespass, nuisance, and defamation in this second Tort module. Applying these rules to real-life problems, this module will develop your ability to deal with breaches of the law and protect people from risk.
Level 6
Contemporary Developmental Psychology
From the development of the self, and early social interaction, to gender identity, and later-life effects of development, this module looks at important theories and debates. You will be encouraged to think holistically, linking the most up-to-date thinking to the ways different aspects of development relate to each other.
Cross-Cultural Psychology
Because most psychological research has been conducted amongst Western society, it mostly applies to a limited population. As cultural borders blur, this module looks at the similarities and differences between cultures, and how we understand and act towards each other. You'll learn how these studies are done and have a chance to exercise your critical and analytical skills through a case study approach.
Occupational Psychology
You'll explore the dynamic branch of psychology that examines how to improve job satisfaction and get the most out of employees. Discover the latest thinking about leadership, teamwork, motivation and personality types, combined with organisational development. This module considers how social and political influences, alongside technology and the economy, affect organisations and those working with them.
Law of Evidence
Using important cases, including the Human Rights Act 1998, you will consider how the collection of evidence takes place, how it can be used, and what is defined as proof in this module.
Research Planning & Project
This final module gives you the opportunity to specialise in an area of the programme that has most interested you. With your supervising tutor, you will determine an interdisciplinary area related to your degree to research. You will need to incorporate all the skills acquired in the programme to complete this major work.
What Our Students Say:
"I have been able to study from home and from the hospital which has been a blessing [and] I am relieved and happy to finally be on track with my dream career choice [...] I'd definitely encourage Distance Learning with Arden to anybody."

Emma-Louise Smith,

Arden University
Eligibility Requirements
To be eligible for this course you must normally have:
Two subjects at GCE A-Level or equivalent, plus passes at grade C or above in three subjects at GCSE level or equivalent; OR
Completed a recognised Access Programme or equivalent
For students whose prior learning was not taught in English: IELTS 6.0 or equivalent (no less than 5.5 in any element).
If you have work experience
We positively encourage applications from those able to demonstrate their motivation to study the programme. We will ask for your personal statement, along with your CV and references in support of your application.
Last updated Aug 2020
About the School
Here at Arden University, we believe that everyone everywhere should have access to the higher education they deserve. Whether you already hold a post-secondary degree or are just beginning your journ ... Read More
Here at Arden University, we believe that everyone everywhere should have access to the higher education they deserve. Whether you already hold a post-secondary degree or are just beginning your journey into higher education, Arden has the tools and the passion to help provide you with a truly engaging and beneficial learning experience.
Read less