Program Description
Are you a creative thinker? Do you want to know how to apply design theory and skills in practice? If so, this Graphic Design programme will aim to develop your understanding of the core principles of design and its potential across a range of sectors. You will delve into traditional and contemporary technologies to produce innovative and aesthetic designs as well as form an understanding of the critical, conceptual and historical background of art, design and visual culture. Through the courses assignments, you will build up a portfolio of work or set of 'Digital sketchbooks and final outcomes' to evidence the skills and knowledge you have gained.
Course Overview
Arden University's online BA (Hons) Graphic Design programme will provide you with the means to develop your creative abilities and design skills. You will develop an understanding of key design principles and visual communication standards expected of this competitive industry.
Arden's flexible study mode allows you to develop your familiarity with digital mediums alongside image creation skills - all-around your existing commitments. This programme will equip you with a sound understanding of visual presentation to take you closer to your career goals.
The full range of programmes offered by Arden features a strong focus on employability, practical skills, and career success. This programme has been developed to help you understand the importance of graphic design, and give you the skills to meet client briefs and succeed in a visual communication career.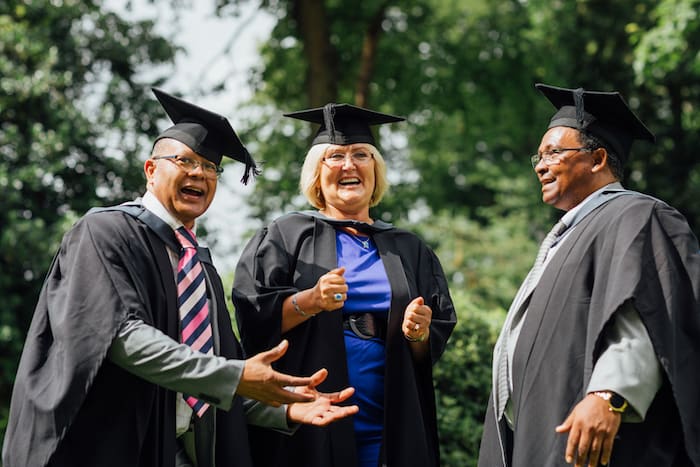 Course Modules
Level 4
Typography and Image Creation
This module focuses on the basics of image, typography, drawing and logo development. You'll use a range of media, from traditional paper-based techniques to digital software and develop the foundation graphic communication skills that shape how we see the world.
Design History & Critical Thinking
From early man's cave paintings and alphabet development to the digital technology of today, it is important to understand the history of art, design, and visual culture. This module examines key aesthetic concepts that have shaped design practice and you will consider how your own work fits in.
Design and Layout
You'll explore a range of techniques including layout, composition and typography as you further develop your core creative skills. This module will ask you to consider industry-standard conventions for everything from posters, web pages, to packaging and corporate identity.
Illustration and Animation
Start this module by creating conceptual illustrations, which will later develop into original storyboards with a clear narrative. Following this, you will create moving sequences in the form of stop motion, cell animation, 2D vector animation, illustration, or 3D paper model animations, alongside mini-projects to showcase your design thinking and practical skills.
Design Vocabulary
You'll be exploring the visual language that is essential for anyone working in the field of graphic design. In this module, you will learn transferrable skills that you can apply across all projects you undertake, including the foundational building blocks of practice.
Digital & Analogue Moving Image
The transition from analogue to digital extends the capabilities of graphic design. In this module, you will broaden your graphic design spectrum with print and digital screen work, and incorporate pre and post-production techniques in moving image- as well as storyboard techniques.
Level 5
Studio Practice I
You'll take responsibility for and address a specific design problem from an industry-level brief. In this module, you'll develop your individual practice and gain the skills to create professional design presentations, combining skills acquired previously to create work that is innovative and creative.
Studio Practice II
You'll produce concepts and visual outcomes across a range of practical, industry-focused projects, and will have the opportunity to produce professional work, demonstrating your individual flair and independent initiative to employers.
Reading Images I
Apply your research skills and knowledge to key questions and image-analysis tasks in this module. You will encounter methodologies critical to the reading of images and text, and understand the relationship between theory and practice.
Reading Images II
In this module, you'll examine image analysis in the broader context of visual communication, and through theoretical and critical debates, decipher the meanings of images and text via new perspectives.
Self-Promotion and Packaging I
The practical focus of this module will introduce you to self-promotion in a digitally-enhanced world, which can be tested using social media networks. You will showcase examples of web and graphic design, moving image and film, along with a business plan to generate contacts, produce quotes, draft contracts, and manage finances.
Visualising Concepts
Apply your growing theoretical knowledge in a practical context with this module, which highlights the importance of engaging with design theory. You will prove your understanding through practice-based studio briefs, which should answer who the design is for, and where it will be seen.
Level 6
Self-Promotion and Packaging II
You'll strengthen the skills which allow you to promote your individual qualities and produce a series of design works which demonstrate your evolving skills.
Industry Competition Briefs
In this module, you will tackle industry-faced design briefs around branding, corporate identity, advertising campaigns, packaging and editorials. Success in the module depends on high-quality research, taking an appropriate approach to design and competent execution of the idea.
Dissertation
You will be required to write a substantial written text of 8-10,000 words, which will relate to a topic of your choice previously studied during the programme.
Final Major Project
In this final module, you will have the opportunity to work to your self-set brief, rather than a brief set by a client. This could mean creating a short documentary around a topic of public concern, designing print materials for an imagined museum, a website for a possible clothing brand, or a book cover for an unpublished text.
Industry Partners
When you enrol in the MSc Data Analytics & Project Management, you will have the option to participate in the following business skill development programmes.
Cisco Networking Academy
Get a real-world grounding in today's most valuable technical skills. Use real equipment, software, and simulators to gain technical knowledge, and then test yourself in competitions with other students and hackathons. Participants gain deep technical knowledge in at least 1 or 2 high demand job areas, as well as the broader range of skills needed to contribute to multidisciplinary teams.
Amazon Web Services
With the increasing demand for cloud employees, AWS Educate provides an academic gateway for the next generation of IT and cloud professionals. AWS Educate is Amazon's global initiative to provide students and educators with the resources needed to accelerate cloud-related learning. You can study courses in cloud computing, data science, web development and more.
How does it work?
Participation with our Industry Partners is completely voluntary – it's entirely up to you whether you complete one, 10 or none at all! Your participation or decision not to study these additional extras won't have any effect on your degree or the grades you receive.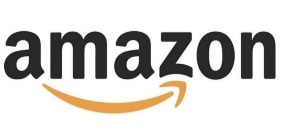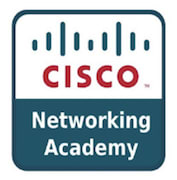 "I have been able to study from home and from the hospital which has been a blessing [and] I am relieved and happy to finally be on track with my dream career choice [...] I'd definitely encourage Distance Learning with Arden to anybody."

Emma-Louise Smith,
BA (Hons) Graphic Design student
Eligibility Requirements
To be eligible for this course you must normally have:
High quality portfolio of graphic design work which will be reviewed by Arden admissions panel.
Two subjects at GCE A-Level or equivalent, plus passes at grade C or above in three subjects at GCSE level or equivalent; OR:
Completed a recognised Access Programme or equivalent.
For students whose prior learning was not taught in English: IELTS 6.0 or equivalent (no less than 5.5 in any element).
If you have work experience
We positively encourage applications from those able to demonstrate their motivation to study the programme. We will ask for your personal statement, along with your CV and references in support of your application.
Last updated Aug 2020
About the School
Here at Arden University, we believe that everyone everywhere should have access to the higher education they deserve. Whether you already hold a post-secondary degree or are just beginning your journ ... Read More
Here at Arden University, we believe that everyone everywhere should have access to the higher education they deserve. Whether you already hold a post-secondary degree or are just beginning your journey into higher education, Arden has the tools and the passion to help provide you with a truly engaging and beneficial learning experience.
Read less