Aviation Safety Management Graduate Certificate (Online)
Home ›
Aviation ›
Aviation Safety Management Graduate Certificate (Online)
Program Description
Rolling Admissions - Accepting Applications Now
If you're looking to advance within the challenging, specialized world of aviation, Purdue's Graduate Certificate in Aviation Safety Management will help you gain knowledge to develop, lead, and execute effective aviation safety programs. Taught by professors with distinguished educational backgrounds and work experience in civilian aviation, military aviation and governmental roles, our industry-specific courses will prepare you for numerous aviation roles.
Economic forecasts suggest that a steady increase in traveling passenger and air cargo requirements will fuel a dramatic expansion of the aviation industry, and require a complete restructuring of the existing air transportation system architecture. This industry growth is generating a wide range of opportunities in the aviation industry for individuals who possess aviation and aerospace management skills such as managing risks, safety systems development, and related interdisciplinary skills.
The curriculum is designed to enable aviation professionals to evaluate safety operations within their workplace and develop comprehensive aviation safety programs to proactively address potential safety hazards and issues.
This program is 100% online, so you can get your degree at your own pace, from anywhere in the world, choosing times for class work and study that fit your lifestyle. Courses are offered in a rolling format that allows you to complete the 12 required credit hours in 12 months to 3 years, with professors available online or by phone to assist.
This degree has been of interest to these professionals
Aviation Management
Avionics Technician
Airport Manager
Airport Security Manager
Air Traffic Controller
Systems Management
Freight and Cargo Management
Aviation Safety Analyst
MS in Aviation and Aerospace Management
For students who are more interested in a master's program, we offer a Master's in 'Aviation and Aerospace Management'. Four courses are required for the certificate program (12 credit hours), all of which may be credited to the existing MS in Aviation and Aerospace Management degree in the event that the student opts to continue in the MS degree program.
Admission Requirements
The admissions process selects highly qualified applicants into the graduate certificate program by considering each of the following criteria in judging the overall strength of the applicant. Typically, no single criterion is used as a sole determinant for admission.
A bachelor's degree from an accredited university.
An undergraduate grade point average of 3.00 or better (on a 4.00 scale) from an accredited institution is required for unconditional admission.
English Proficiency Requirements Vary
Application Deadline
Fall Semester - July 1st
Spring Semester - November 1st
Summer Semester - May 1st
How to Apply
Start by reviewing the application tips to walk through the process, then put together your application packet:
Complete online application
Official transcripts from all institutions
Two letters of recommendation (including one from your current employer)
Resume
Cost
The Aviation Safety Management Graduate Certificate courses are offered on a rolling format, 100% online. The rolling format allows you to complete the 12 required credit hours in 12 months to 3 years.
The graduate professional programs offered through the Purdue Polytechnic Center for Professional Studies provides a level of academic quality that will distinguish and advance your career. Among the most affordable professional education options, the Purdue programs have proven value and respect within the industry. Students who graduated in the past several years have generally completed the certificate in less than two years on average, at a cost of less than $10,000.
Cost per credit hour is charged at a flat rate, which varies depending on whether you're a resident of Indiana.
Cost for Indiana residents:
$750 per credit hour
Cost for out-of-state residents:
$775 per credit hour
Paying for Courses
Financial Assistance
There are a number of financial assistance options to help defray the costs of enrolling in a graduate professional program. These include Stafford loans, graduate PLUS loans, military programs, and loans from private lenders. Through myPurdue, you can monitor your financial aid funding and make sure the proper payments are made in a timely fashion.
Installment Plans
If you're enrolling in the fall or spring, you can sign up for a payment plan to avoid making one large payment each semester. You'll be charged 25 percent of your fees when you enroll, as well as 8 percent APR on the amount deferred. You'll then pay off the balance in three equal payments over the course of the semester.
Third-Party Payment
If your employer or a tuition assistance program is covering the costs for you, we'll invoice them directly after the last official drop day for students. The third party will also need to send a voucher or written approval, on letterhead, to the Purdue University Bursar, Attn: Chad Lester or fax to (765) 494-6988. The approval must include:
Full name of the student and his/her Purdue University ID (PUID) number
Course number(s) and title(s)
Company name and billing address
Amount of fees being covered
Any restrictions or conditions on what payment will cover
Length of sponsorship (dates the fees will cover)
Billing contact name, phone, fax, and email
Last updated Dec 2019
About the School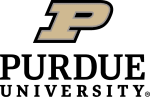 The Purdue Online - Polytechnic Institute is one of 10 academic colleges at Purdue University, offering undergraduate and graduate degrees in a wide range of disciplines. The college includes seven ac ... Read More
The Purdue Online - Polytechnic Institute is one of 10 academic colleges at Purdue University, offering undergraduate and graduate degrees in a wide range of disciplines. The college includes seven academic schools, departments, and divisions.
Read less