Art & Design Foundation Diploma
Home ›
Art & Design Foundation Diploma
Program Description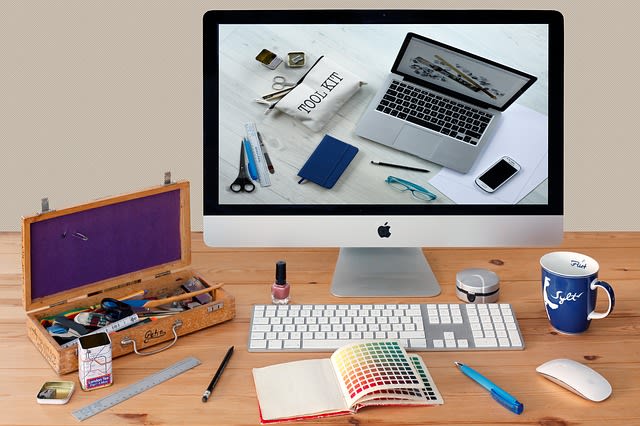 ENROL NOW - WE CAN GET YOU INTO UNIVERSITY!
This Online Foundation Diploma course will develop your skills, knowledge and understanding of art and design and get you into University and the creative careers. If you are provocative, intensely passionate, endlessly creative, unconventional, if you have something to say then do this course.
This transformational course is a three-stage, full-time or part-time programme designed for serious career-oriented students who wish to enter the profession of Artist or Designer. This exciting course has a strong practical focus, developing not just knowledge and understanding of fine art, cultures and expressive art theory, but also professional skills. Successful graduates earn a Foundation Diploma qualification that is equal to 3 A Levels and is nationally accredited by one of the UK's largest vocational awarding bodies, ABC Awards.
Equally valuable, graduates achieve a specialist portfolio that expresses who they are and what matters to them, enabling access to top universities and employment as a professional qualified Artist or Designer.
Course Overview
Entry Requirements: 16 years or over, GCSE / IGCSE Art or photography or good portfolio. Mature students require no exam qualifications, some ability to draw and paint and a desire to succeed are required. Send an example of your work if unsure of your level.
Part-time programmes: available all year around - enroling now
Full-time programmes: start December to January and September to October. Exceptions may apply.
Requirements: broadband connection / basic art materials
Progression: to any University / BA Honours Degree
Accreditation: ABC Awards
Ofqual Regulated: Yes (Ofqual number 500/8476/8)
UCAS Tarif: up to 112 points - equivalent to two A Levels at A* grade - university entry requires 80 -100 UCAS points
UCAS application supported: Yes
Portfolio support: Yes
Tuition: Face to face, one to one - unlimited
How It Works
Students receive access to their own online studio where they can work through their course. Units and assignments are listed along with supporting resources, video tutorials for skills development, step by step guides etc. Photographs of students' completed work are uploaded to their college e-portfolio for assessment and constructive, friendly written feedback on how to progress. Additionally, students are invited to discuss with an experienced and qualified personal tutor their progress and receive face to face verbal feedback, encouragement and support. Students may also benefit from relationships with their fellow online students as they can view profiles and comment on each others' artwork if they wish.
Assessment
Formative as courses progress and summative at the end of units and the course. Your Final Major Project will be assessed externally by the exam board and this will decide your final grade. You will be kept informed every step of the way on how to improve your work.
Structure Of The Course
The course comprises three distinct stages; Exploratory stage, Pathway stage and finally Confirmatory stage. Each stage is 12 to 24 weeks in duration depending on whether you study full-time or part-time. These can be extended if required.
The Exploratory stage is the first stage of the course and as the title suggests it gives you the opportunity to understand at a deeper level what art and design are and to experience working in a number of disciplines. Within each discipline, you will use a range of materials and processes and learn the value of drawing and photography as a starting point.
You are offered 5 projects from which you study 4.
Photography (mandatory)
Fine Art
Graphic Design and Illustration
3D (Architecture, 3d Design, Sculpture)
Fashion and Textiles
The Pathway stage is where you choose which pathway/discipline you wish to explore further and at a greater depth. Your tutors will review with you your work from the exploratory phase and this will inform your decision. The final decision is of course yours.
The Confirmatory stage is the final stage of the foundation diploma and the only stage that will decide your final grade. You will be asked to write a statement of intent with the support of your tutor. This document will outline your chosen final major project.Your final major project is practical and can be in any form you choose; showreel, a dress, a series of photographs, a painting, an animation, a design for an interior, architectural design, a video game etc.
Fee
Fee = £2999 GBP- $3981 USD. Fees can be paid by monthly (P/T: £149.99 GBP / $199.99 USD x 20 payments OR F/T: £299.99 GBP / $398.10 USD x 10 interest free payments or paid in full by credit / debit card, cheque, bank transfer. Concessions are available for recipients of state benefits.
ENROL NOW - WE CAN GET YOU INTO UNIVERSITY!
Last updated May 2018
About the School
The Online College of Art & Design is the UK's oldest online further education college specialising in Art, Design & Media courses; we supported our first student back in 2002. We offer one to ... Read More
The Online College of Art & Design is the UK's oldest online further education college specialising in Art, Design & Media courses; we supported our first student back in 2002. We offer one to one expert tuition across a wide range of both recreational and exam board accredited courses.
Read less