Advanced Diploma in Professional Practice in Contract Management
Home ›
Advanced Diploma in Professional Practice in Contract Management
Program Description
Contract Management Professional Practice Course
Total Course Fee £1,490
Total Credits 50 under ECTS (European Credit Transfer and Accumulation)
No. of Modules 8
You can learn whilst you are working
Accredited By The Chartered Institution of Civil Engineering Surveyors, the Chartered Institute of Arbitrators, the Chartered Management Institute and the Quantity Surveyor International
Introduction
The Advanced Diploma in Professional Practice in Contract Management will give you competent skills to start your career as a Contract Manager/Project Manager/Contract Administrator/Claim Consultant/Project Control Engineer. The course is designed for professionals' who are working as a Site Manager/ Construction Manager/ Project Manager/ Civil Engineer/Quantity Surveyor/ Lawyer in the Construction and Oil and Gas industries. If you have completed a bachelor programme in Engineering, or Quantity Surveying, or Law, or Management or any relevant Construction Studies, it can lead to a rewarding professional career in the construction, oil and gas industries.
The course content provides you with a thorough knowledge, and the essential skills and talents to work as a successful contract management professional who will play a key role in multi-million dollar projects to mitigate loss and maximise the profit of the project.
The course provides a clear understanding of the fundamental knowledge needed in each subject to become a leader of construction. Therefore this course is the right choice if you wish to get a higher salary and position of high responsibility.
Key Benefits
You will be an asset to the industry with the skills you will acquire due to the current lack of employers who hold such skills in the industry.
You will find it easier to find employment
Possible step to becoming a Construction Leader or Consultant
Higher salary due to your employability value
Capable to work as a Project Manager or Contract Manager or Claims Consultant
You will be of higher value to your employer by increasing company income
You will gain a wide range of knowledge in Project Management to improve your chances of success
You can learn whilst you are working
It will enable you to perform very well in multi-million dollar values construction projects
Lectures and tutorials by first class British lecturers
Entry Requirements
Bachelor degree in Quantity Surveying or Engineering or Management or Law or any Construction Studies; and
Minimum two years work experience in construction projects; and
English language proficiency
Courses Structures
The modules of this course are:
Modules
CM210 Contract Structure and Documentation
CM220 Construction Financial Management and Procurement
CM230 Construction Law
CM240 Construction Site Operations
CM310 Forms of Contract
CM320 Construction Claims
CM330 Construction Planning and Scheduling
CM340 Construction Dispute Resolution
Course Contents
Course material will be delivered through Study Portal
Tutorials, exercises and assignments will be directly submitted through Study Portal & marked by lecturers and tutors
Access to lecturers and tutors for assistance and guidance
Lectures by first class British lecturers
Online communication for any assistance
Course Coordinators will be contactable 365 days of the year
Course Coordinator/tutors will be available to help you with additional information about course materials, your queries related to submissions and technical difficulties.
You can interact with your fellow course students to discuss the course in accordance with the policy of the college.
The tutorials, exercises and assignments are directly related to your course contents and learning outcomes. The submission of assignment, exercises and tutorials will help you to learn and pass the subjects with a grade.
Period of Study
The course follows a 6-9 months programme. The following course schedule includes 760 hours of learning.
There will be a submission of assessments and revisions or re-submissions of any unsatisfactory work allowed within the deadline set, which should be allocated for an additional period at the end of the semesters.
The College provides live online lectures with sharing the screen for each module. You will feel as if you are in a classroom environment when you are learning from your home. You do not necessarily have to leave your country, work and family.
In addition, each student is required to carry out an independent study on the subject in each semester.
Fee
Total course fee £ 1490
The course fee is £1290 + Admission fee is £200. You can pay module by module. Supplemental fees for English Language Course will apply if you have chosen the Intensive English Program.
Additional Information:
The start date of your course is dependent on the enrolment date of your course. The enrolment date is effective from the date of your full payment, or partial payment to a particular module.
Accreditations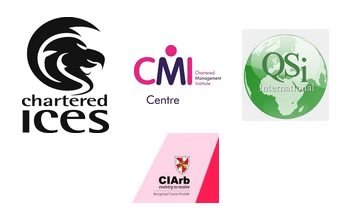 Last updated May 2019
About the School

College of Contract Management in the United Kingdom is a leading online attendance college for Engineering, Construction, Management, English, and Training and CPD courses. As a global organisation, ... Read More
College of Contract Management in the United Kingdom is a leading online attendance college for Engineering, Construction, Management, English, and Training and CPD courses. As a global organisation, it provides Online Attendance (Live Online) courses to students all over the world. It offers advanced diploma level courses, professional practice courses, CPD and Training Courses to the Construction Industry to the professionals of the future who will go on to achieve bright careers and may become energetic global leaders of the construction industry. In addition, it offers an effective English language programme called NESOL that delivers Native English for Speakers of Other Languages.
Read less