Advanced Diploma in Graphic Design (Online)
Home ›
Advanced Diploma in Graphic Design (Online)
Program Description
Program Details
Program Code: 6020
School: School of Communications, Media, Arts, and Design
Credential: Ontario College Advanced Diploma
Program Type: Post-secondary program
Program Length: 3 years/ 6 semesters
Start Date: Fall
Location: Online
Program Overview
Centennial College's Graphic Design program, which has a graduate employment rate that exceeds 80 percent, will prepare you for a multidisciplinary design career. Facilitated at the Story Arts Center, the courses in this advanced diploma program will take a hands-on approach in an intimate studio environment, rather than having you sit passively in large lecture halls. With small class sizes, you'll have lots of opportunities to work one-on-one with your professors.
In this college graphic design program, you'll:
Master industry-standard Adobe software including Photoshop, Illustrator, and InDesign.
Learn creative problem solving and design thinking.
Design for print, including advertisements, magazines, books, and packaging.
Design responsive websites, mobile apps, and create exciting motion graphics.
Explore drawing, photography, illustration, and type design.
Learn professional practice skills to land a great job or start your own design business.
Contribute something unique and innovative to the design community in a thesis course.
Learn on the job and get course credits through an industry field placement in your final semester.
Interact with industry professionals.
Become a student member of the Association of Registered Graphic Designers of Ontario (RGD Ontario).
Learn from professors who are up-to-date and professionally active in the design industry.
Program Highlights
RGD, which represents more than 3,000 graphic designers, managers, educators, and students across Ontario, formally recognizes the Graphic Design program.
A combination of multidisciplinary design skills and practical experience will set you apart from the competition.
You'll be more flexible in your design solutions and more desirable in the marketplace.
The Graphic Design program will develop your abilities to:
Think creatively and design effectively for print, motion and interactive media;
Professionally execute your ideas in any medium;
Effectively communicate with employers and clients;
Start your career in any facet of the design industry;
Market yourself as a freelancer or start your own business;
Effect social change through your design problem-solving skills;
Understand all aspects of industry-standard workflow, from initial creative, through to print production or interactive prototyping.
Program Outline
Semester 1
Semester 2
Semester 3

COMM-170/COMM-171 College Communications 2
GMD-101 Design Process - Digital Imaging
GMD-102 Drawing in Graphic Communication
GMD-103 Two-Dimensional Design and Typography
GMD-104 Photography and Imaging
GMD-105 Graphic Design History and Theory
GMD-199 Creativity in Context

GMD-121 Design Process Intermediate
GMD-122 Intro to Advertising and Copywriting
GMD-123 Editorial Design
GMD-126 Two-Dimensional Design and Typography 2
GMD-130 Print Production
GMD-131 Design Process - Digital Illustration



GMD-124 Brand Visualization
GMD-201 Design Process Advanced
GMD-202 Publication Design
GMD-205 Web Design 1
GNED General Education Elective
GNED-500 Global Citizenship: From Social Analysis to Social Action

Semester 4
Semester 5
Semester 6

COMM-180 College Communications 3
GDM-221 Illustration Workshop
GMD-125 Package Design
GMD-222 Web Design 2
GMD-226 Interactive Design for Mobile Platforms
GNED General Education Elective

Semester Note:
COMM-180 or ENGL-253 (Advanced Business Communications)

GMD-223 Motion Graphics
GMD-224 Professional Practice and Self Employment
GMD-225 Portfolio Workshop
GMD-300 Infographics and Data Visualization
GMD-304 Development for Designers
GMD-500 Storyworks






GMD-302 Field Placement
GMD-310 Design Thesis Workshop

Semester Note:
GMD-310 - Students must successfully complete all program courses, with the exception of GMD 302, to qualify.
GMD-302 - Students must complete all program courses, with the exception of GMD 310, to qualify.


Program Vocational Learning Outcomes
Program Vocational Learning Outcomes describe what graduates of the program have demonstrated they can do with the knowledge and skills they have achieved during their studies. The outcomes are closely tied to the needs of the workplace. Through assessment (e.g., assignments and tests), students verify their ability to reliably perform these outcomes before graduating.
Conceptualize and develop design solutions using principles of design to create visual communications that meet the needs of the project.
Employ the design process to create design solutions that meet the project objectives and the needs of the client and/or user.
Plan, create, and use photography, illustration, and typography in design layouts to meet the requirements of the creative brief.
Design, develop, and create a variety of media products using relevant, current and/or emerging technologies.
Communicate ideas, design concepts, and opinions clearly and persuasively to others.
Use recognized industry practices throughout the design process and related business tasks.
Plan, implement, and evaluate graphic design projects using project management skills to deliver quality work to clients according to schedule and within budget.
Complete all work in a professional and ethical manner, and in accordance with all applicable legislation and regulations.
Keep current with visual media design trends, technologies, and industry practices using strategies that enhance work performance and guide professional development.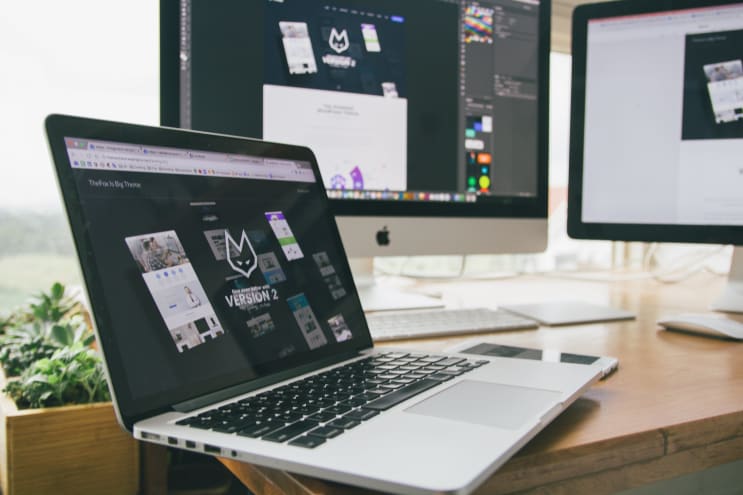 Career Options, Academic Pathways, and Partners
Companies Offering Jobs
Centennial College Graphic Design graduates have found a range of jobs with companies including, but not limited to, HJC New Media, RockHippo, Gamebridger, G4Box, Formative innovations, 4front Media Group, CX Interactive, and Bash! Interactive.
Articulation Agreements
Successful graduates of this Graphic Design program have the opportunity to apply their credits towards further study at the degree level. Listed below are the degrees from partnering institutions that are available for this program.
Please note that each partnership has a specific minimum grade requirement in order to qualify to transfer credits, which are assessed by the partner institution.
Please visit our website at www.centennialcollege.ca/admissions/applying/education-pathways/outbound-pathways for more information on articulation agreements.
Career Outlook
Graphic/web designer
Interactive designer
Motion graphics designer
Art director
Editorial designer
Illustrator
Type designer
Print production artist
Digital imaging professional
Further Education
Qualified graduates may be eligible to participate in an articulated program with select universities, institutes, and professional associations. These partnerships allow you to apply academic credit towards further study.
The Graphic Design program has educational partnerships with Australia's Griffith University (BDes and Bachelor of Digital Media) and Lakehead University (Honours Bachelor of Arts and Science - Media Studies).
Areas of Employment
Web design and interactive design studios
Graphic design studios
Advertising agencies
Magazine design firms
Package design studios
Marketing and communications agencies
Publishing companies
Motion design facilities
Brand design firms
Admission Requirements
Academic Requirements
Ontario Secondary School Diploma (OSSD) or equivalent, or mature student status (19 years or older)
English Grade 12 C or U, or equivalent (minimum grade required) or take the Centennial College English Skills Assessment for Admission (score of 170 or 171 required)
Additional Requirements
English language proficiency
Attend a mandatory Graphic Design program admission session, where you will submit a portfolio of work
Portfolio requirements
Select up to 15 pieces of your original work in art and design (your sketchbook should demonstrate your problem-solving and creative process as well as present work in a variety of media, materials, and techniques)
Show work that demonstrates your ability and interest in graphic design
Include colour integrated designs created in digital illustration and digital imaging applications
Include a short letter of interest about your design philosophy and aspirations
Notes:
If work is too large to transport, you may present photographs. To arrange a digital submission of your portfolio, please contact the program coordinator Lisa Rebnord at lrebnord@centennialcollege.ca.
After applying, you will receive a letter with instructions on how to book the mandatory Graphic Design program admission session.
Last updated Jul 2020
About the School

Centennial College is Ontario's first public college with five campuses in Toronto, Canada. Centennial offers high-quality Canadian Education that is hands-on and employment-focused. Programs at Cente ... Read More
Centennial College is Ontario's first public college with five campuses in Toronto, Canada. Centennial offers high-quality Canadian Education that is hands-on and employment-focused. Programs at Centennial promote experiential learning with laboratory instruction, co-op education, and industry placements
Read less