Advanced Diploma in Game Programming (Optional Co-op) (Online)
Home ›
Advanced Diploma in Game Programming (Optional Co-op) (Online)
Program Description
Program Details
Program Code: 3609
School: School of Engineering Technology and Applied Science
Credential: Ontario College Advanced Diploma
Program Type: Post-secondary program
Program Length: 3 years/ 6 semesters
Start Date: Fall, Winter
Location: Online
Program Overview
To ensure that you choose the appropriate technology to participate in courses delivered in online and hybrid mode in Fall 2020, please consult the recommended computer specifications for the ICET academic programs.
With training from Centennial College's Game – Programming you'll graduate with an advanced diploma and the know-how to launch a career in the game software industry.
Whether you love the classics or today's technologically advanced games, in this interactive gaming program's courses you'll participate in various phases of game development, such as:
Game design
Three-dimensional graphics programming
Simulation design
Multiplayer online game programming
This advanced diploma technology program will also focus on topics such as object-oriented software design methodologies and user-oriented interface design, software testing and QA, C#, Java, advanced graphics, web game programming, HTML5/JavaScript, Unity3D, and mobile application development.
To underscore the curriculum's applied focus, two software development projects will be included. These "real world" games/simulations/applications will require you to utilize all the technical and business skills acquired during your studies to build high-quality software.
Who knew those years of video games would count as resumé experience?
Please note: Qualified college or university graduates with a background in software may gain direct admission into Semester 3 of this three-year program and receive their advanced diploma in four semesters (program #3129) or four semesters and two work terms (optional co-op version, program #3139).
Program Highlights
Game – Programming courses are delivered using leading-edge technology geared to industry standards.
The offering employs project-based learning.
Knowledgeable and approachable faculty members from the School of Engineering Technology and Applied Science have diverse business experience and academic credentials.
The program is also presented in a co-op version (program #3119). Students who choose this option gain practical experience in the field and network before graduation.
Graduates from the program may apply for certified membership to either the Canadian Information Processing Society or their provincial engineering technology association.
Program Outline
Semester 1
Semester 2
Semester 3

COMM-170/COMM-171 College Communications 2
COMP-100 Programming I
COMP-213 Web Interface Design
COMP-391 Introduction to Game and Simulation
GNED General Education Elective
MATH-175 Functions and Number Systems

COMP-122 Introduction to Database Concepts
COMP-123 Programming 2
COMP-125 Client-Side Web Development
COMP-225 Software Engineering Methodologies 1
COMP-253 Assets for Game Developers
COMP-301 Unix/Linux Operating Systems

COMP-228 Java Programming
COMP-229 Web Application Development
COMP-246 Object-Oriented Software Engineering
COMP-305 Game Programming 1
GNED-500 Global Citizenship: From Social Analysis to Social Action
MATH-185 Discrete Mathematics

Semester 4
Semester 5
Semester 6

COMP-212 Programming 3
COMP-254 Data Structures and Algorithms
COMP-311 Software Testing and Quality Assurance
COMP-397 Web Game Programming
ENGL-253 Advanced Business Communications
MATH-210 Linear Algebra and Statistics

CNET-124 Fundamentals of Computer Networks
CNET-307 IT Project Management
COMP-231 Software Development Project I
COMP-304 Mobile Applications Development
COMP-394 Practical Game Design
COMP-396 Game Programming 2

COMP-256 Special Topics in Interactive Gaming
COMP-308 Emerging Technologies
COMP-313 Software Development Project 2
COMP-392 Advanced Graphics
COMP-395 Simulation Design
EMPS-102 Employment Skills 2
GNED General Education Elective
Program Vocational Learning Outcomes
Program Vocational Learning Outcomes describe what graduates of the program have demonstrated they can do with the knowledge and skills they have achieved during their studies. The outcomes are closely tied to the needs of the workplace. Through assessment (e.g., assignments and tests), students verify their ability to reliably perform these outcomes before graduating.
Analyze the differences in game genres in order to develop games that meet the needs of specific markets.
Analyze the history of video games to compare various approaches to game development.
Support the development of games by identifying and relating concepts from a range of industry roles—programming, design, and art.
Contribute as an individual and a member of a game development team to the effective completion of a game development project.
Develop strategies for ongoing personal and professional development to enhance work performance in the games industry.
Perform all work in compliance with relevant statutes, regulations, legislation, industry standards, and codes of ethics.
Analyze game engines and make recommendations for the most appropriate game engine to support new and existing projects.
Apply advanced theories and principles of mathematics and science as required for 2D and 3D games.
Support real-time game environments and simulations using elements such as system architecture, graphics programming, and sound/audio to optimize performance.
Optimize programming code to achieve high performance, high speed, and reduced memory utilization, for all types of games.
Develop artificial intelligence strategies and tactics to support real-time game environments and simulations.
Implement network solutions and co-ordinate user groups to ensure seamless network interaction among different groups in on-line game communities.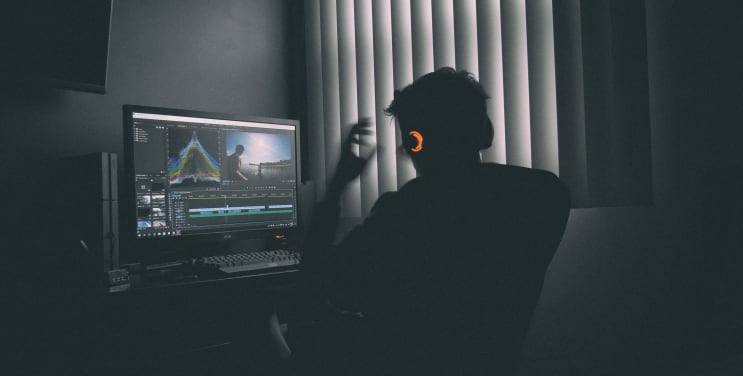 Career Options, Academic Pathways, and Partners
Companies Offering Jobs
SpongeLab, CIBC, Bell Canada, Hudson's Bay Company, IBM Canada, ManuLife, Royal Bank
Articulation Agreements
Successful graduates of the Game – Programming (Optional Co-op) program have the opportunity to apply their credits towards further study at the degree level. Listed below are the degrees from partnering institutions that are available for this program.
Please note that each partnership has a specific minimum grade requirement in order to qualify to transfer credits, which are assessed by the partner institution.
Career Outlook
Software developer
Game programmer
User interface developer
Mobile application developer
Software tester
Computer programmer
Systems analyst
Business analyst
Web application developer
Database administrator
Applications or software support
Areas of Employment
Software companies
Gaming companies
Government
Public institutions
Banks
Small and medium businesses
Admission Requirements
Academic Requirements
Ontario Secondary School Diploma (OSSD) or equivalent, or mature student status (19 years or older)
English Grade 12 C or U, or equivalent (minimum grade required) or take the Centennial College English Skills Assessment for Admission (score of 170 or 171 is required for admission)
Mathematics Grade 11 M or U, or 12 C or U, or equivalent (minimum grade required) or take a Centennial College Engineering Math Skills Assessment for Admission
Additional Requirements
English language proficiency
Co-op Option
The co-op option in this program will provide you with the opportunity to gain hands-on experience while you complete three work terms as an employee in the field. This experience not only allows you to put classroom learning into practice but will also provide valuable contacts for your future career.
To participate in programs with optional co-op, students will typically complete an application process in the second semester of their studies, and if academically qualified, may be admitted to the co-op program. Academically qualified students who are accepted into the program will register for the co-op preparation course as scheduled. When you graduate, your diploma will highlight the co-op credential.
Co-op Requirements
Minimum of 80% of courses completed from year one
A minimum C (60%) grade in COMM-170/171
A cumulative GPA of 2.5 or higher (this must be maintained for the duration of the program)
Students must be legally eligible to work in Canada
Students who meet the above prerequisites will apply to transfer to the co-op program as scheduled
Note: Meeting the minimum co-op program requirements does not guarantee admission into the co-op program.
Last updated Jul 2020
About the School

Centennial College is Ontario's first public college with five campuses in Toronto, Canada. Centennial offers high-quality Canadian Education that is hands-on and employment-focused. Programs at Cente ... Read More
Centennial College is Ontario's first public college with five campuses in Toronto, Canada. Centennial offers high-quality Canadian Education that is hands-on and employment-focused. Programs at Centennial promote experiential learning with laboratory instruction, co-op education, and industry placements
Read less