Accredited Diploma In Digital Marketing
Home ›
Diploma ›
Accredited Diploma In Digital Marketing
Program Description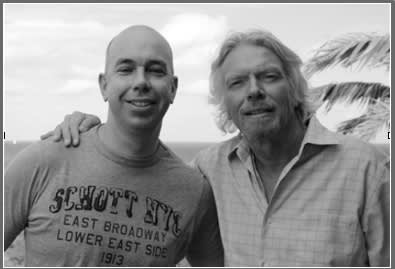 Get A Diploma In Internet Marketing With Our Nationally Recognised & CPD Accredited Diploma Course
Get A Diploma In Digital Marketing With our Nationally Recognised & CPD Accredited Diploma Course!
If you're a University student or a Post Graduate, or just looking to further your practical knowledge in Digital Marketing and to enhance your employability, then this is the course for you. Presented by Simon Coulson, a serial entrepreneur who has generated well over £20m from online businesses, this comprehensive course is jam-packed with all the up-to-date knowledge you will need, and teach you practical skills that you can apply to your own business or other businesses. It will also open your eyes to plenty of future opportunities to develop businesses and revenues online.
Learn the proven strategies for selling online, how to do market research, how to host and build a great website yourself, understand Search Engine Optimisation, drive traffic to your sites, promote your business via social media, and make professional video content. Simon teaches you how to outsource effectively, build marketing lists, run PPC Google Ads and so much more.
The skills you will learn will be applicable to whatever business you want to move in to and will teach you how to promote your own business or service without being reliant on others. If you move to an SME, you will need to demonstrate a diverse range of skills besides your core specialization. and this training could make you stand out from the crowd.
The diploma course has been studied by thousands of students and continues to be a market-leading course. Students have gone on to build successful online million-pound businesses by applying the knowledge and strategies that Simon reveals. Our course is also kept up-to-date giving you access to updated videos for life in the ever-changing world of the internet. How many other courses offer you that? It gives you a great return on investment and the security that you can update your skills whenever you need.
Take a look at the course description and content and check out the real testimonials from real students.
During this accredited course, we will teach you how to take a business idea from concept to creation and get it online. How to create a website that Google and other search engines will love, how to get mountains of website traffic and how to convert that traffic into buyers of your goods or services.

The course will teach you 100s of strategies for growing your business fast. The Internet Business School has taught thousands of entrepreneurs how to market their businesses more effectively and our students have literally created £millions online over the last 5 years.
Nationally Recognised & CPD Accredited Centre
Nationally Recognised & CPD Accredited Centre. The Internet Business School has been approved as an NCFE accredited center to give formal recognition to our courses. Our accreditation gives assurance that the content of our training courses is of the highest standard and meets the rigorous quality assurance requirements of a national awarding organization. The course is equivalent to Level 3 on the QCF Framework.

Course Programme
Online Business Models
Selling physical products
Selling digital products
Affiliate marketing
Lead generation / CPA
Online services
Market Research
Identifying online trends
Measuring market size
Measuring competition
Market analysis methodology
Digital Product Creation
Domain Names & Hosting
Registering a domain name
Website hosting
Creating Websites
Installing WordPress
WordPress themes
WordPress plugins
WordPress widgets
Other website platforms
Website Analytics
Testing & Tracking
Identifying traffic sources
Market 'split' testing
Opt-in rates
Conversion rates
Selling Online
Online selling principles
How to create sales pages
Sales objections
Implementing upsells and down sells
Shopping carts
Payment gateways
Coupon codes
Customer Contact Strategies
Opt-ins and autoresponders
Squeeze pages
Email systems
Social media
Mobile marketing
Search Engine Optimisation
Search engine optimisation
Strategies
Factors affecting SEO on Google
Understand Page Optimisation
Creating an SEO friendly website
Understand off page optimisation
Building links
Negative factors affecting SEO
SEO measuring tools
Mobile Marketing
Mobile apps
Text message marketing
Mobile friendly websites
Mobile advertising
Video Marketing
Introduction to video marketing
Video marketing strategies
Video sales letters
How to optimise video for SEO
How to rank a video on YouTube
Video streaming
How to syndicate video
How to create a video
Pay Per Click Advertising
Building keywords
Advert targeting
Writing adverts
Advert variations
Advert tracking
Google Adwords
Search and content networks
Facebook advertising
YouTube advertising
LinkedIn advertising
Google Places
Get listed In Google's business directory
Get your listing to the top of Google's directory
Purchasing Ad Space
Understanding ad space buying
Where to purchase ad space
How to use ad space effectively
Outsourcing
Understanding outsourcing
Where to find outsourcers from $1 an hour
What to outsource
How to outsource
How to make sure your jobs are done well
Social Media For Business
Understand uses of social media
Social bookmarking
Understanding Facebook
Fan page tips
Understanding how Facebook ranks posts
How to create a Facebook fan page
Setting up a Facebook store
How to leverage viral Facebook campaigns
Facebook competitions
Understanding Google+
Google+ for business
Google Hangouts
Understanding Twitter
Twitter For Traffic, SEO and links
Building followers on Twitter
How to encourage Tweets and links
Understanding LinkedIn
How to leverage LinkedIn
Action planning
How to construct an online marketing programme
Last updated Aug 2018
About the School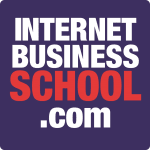 The Internet Business School was founded in 2007 by successful online entrepreneur, Simon Coulson, one of the UK's leading Internet Marketers. The Internet Business School is the place to learn everyt ... Read More
The Internet Business School was founded in 2007 by successful online entrepreneur, Simon Coulson, one of the UK's leading Internet Marketers. The Internet Business School is the place to learn everything you need to put your business online. Whether you have an existing business you want to bring online, an online business that could perform better, or you're starting out and want to build your own new business online – you are in the right place. Simon founded the Internet Business School after finding out himself just how much there was to learn about doing business online and how widespread the information is. The Internet Business School has grown to become one of the UK's leading learning centres. This organisation has trained over 1,000?s of entrepreneurs and created many successful online businesses. The Internet Business School has been accredited by NCFE providing Level 3 and 4 accredited Internet Marketing Courses.
Read less