Accelerated Online MBA
Home ›
MBA ›
Accelerated Online MBA
Program Description
The Marylhurst University accelerated online MBA program leverages dedicated instructors who pair current professional experience with cutting-edge academics. They deliver an exceptional educational experience that draws raves from tough critics such as U.S. News and World Report. Our graduates assume key positions as ethical leaders in America's top companies, unfurling global visions that shine with innovation and collaboration.
Accredited by the Northwest Commission on Colleges and Universities and awarded specialized accreditation from the International Assembly for Collegiate Business Education, the accelerated MBA program allows students to complete the degree entirely online in as little as 18 months.
Supported by core business rudiments including economics, marketing management, and business law, courses such as Ethical Decision Making and E-Business Strategies that broader perspective, and concentrations in General Management, Healthcare Management, and Nonprofit Management students learn to manage changes in technology, markets, corporate cultures, and global environments. Students also develop a real-world business opportunity as a capstone project.
Leadership — Manage using sustainable leadership principles for integrating management protocols, organizational functions, and environmental influences
Managing Resources — Lead by employing effective management strategies for planning, organizing, leading, and controlling resources
Leadership Versatility — Manage and direct across business divisions such as finance, marketing, human resources, strategy planning, and information technology
Big-Picture Thinking — Integrate environmental influences such as the competitive landscape, globalization, stakeholder interests, culture, and technology into organizational decision-making process
Ethics & Integrity — Cultivate personal ethical principles that address ethical dilemmas within an organizational context without compromising integrity
Communication — Demonstrate effective communication skills for interacting collaboratively in global environments
Renaissance Leadership — Apply a well-rounded liberal arts perspective that forms insightful business–related analysis and decision making
Corner-office Vision — Create dynamic personal education and career plans
Last updated November 2017
About the School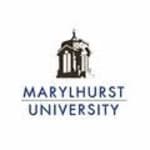 Marylhurst University is a private, co-educational, liberal arts institution. It offers accredited academic and professional programs designed for students who must balance school with work and other ... Read More
Marylhurst University is a private, co-educational, liberal arts institution. It offers accredited academic and professional programs designed for students who must balance school with work and other responsibilities. About Marylhurst The University emphasizes peer learning, personal attention and sense of community. Small, seminar-style classes, prior learning assessments, distance learning options and flexible scheduling make a Marylhurst education accessible to those with active lives. Located south of Portland, Oregon, Marylhurst's beautiful and spacious campus offers free parking for its commuter students. A Catholic university, Marylhurst was founded in 1893 by the Sisters of the Holy Names of Jesus and Mary. Today, Marylhurst provides quality and innovative educational experiences for individuals with many religious beliefs and backgrounds. Mission Marylhurst University is a private institution of higher learning open to men and women of any race or religion. It is dedicated to making innovative post-secondary education accessible to self-directed students of any age. Marylhurst offers coursework leading to bachelor's and master's degrees, and to other goals such as career transition, professional development, and personal enrichment. Animated by its Catholic and liberal arts heritage, Marylhurst emphasizes the uniqueness and dignity of each person, and is committed to the examination of values, as well as to quality academic and professional training. Marylhurst University seeks to aid students in advancing their goals for responsible participation in a rapidly changing world by pursuing, and encouraging its students to pursue, the ideals of competence, leadership, and service.
Read less