A Level Statistical Mathematics Course
Program Description
This distance learning A level Maths course builds on work covered in GCSE Maths at Higher Level, so you need to be familiar with all the mathematics at this level, and your skills should be at least up to GCSE Grade B standard. If you have not studied maths for some time, it would be advisable to brush up your skills by revising some of the Higher Level GCSE topics. One way to do this is on the BBC website "GCSE Bitesize" which provides an interactive revision programme. This course is designed for students working at home. The topics are presented in small "chunks" with worked examples followed by activities for the student. Revision tests are provided after every three or four sections, and there is a Test Paper at the end of each module, which is a mock exam, so you should revise the content of the module before you do the Test Paper.
You will need a graphics calculator, but you will also need to be skilled in manipulating numbers without using a calculator. In particular, no calculator is allowed in the exam for the first module, and the work in this module is built around working out answers without a calculator.
Qualification: A Level Mathematics (Statistics)
Accredited: Yes
QCF Recognised: Yes
Awarding Body: AQA
Start Date: Anytime - We enrol 365 days a year
Duration: Flexible - Approx 700 Hours - 2 years support
UCAS Points: Dependant on Grades
Syllabus
Unit 1: MPC1 Core 1
Co-ordinate Geometry
Quadratic functions
Differentiation
Integration
Unit 2: MPC2 Core 2
Algebra and Functions
Sequences and Series
Trigonometry
Exponentials and logarithms
Differentiation
Integration
Unit 3: MS1B Statistics 1B
Statistical Measures
Probability
Discrete Random Variables
Normal Distribution
Estimation
Unit 4: MPC3 Core 3
Algebra and Functions
Trigonometry
Exponentials and Logarithms
Differentiation
Integration
Numerical Methods
Unit 5: MPC4 Core 4
Algebra and Functions
Coordinate Geometry in the (x, y) plane
Sequences and Series
Trigonometry
Exponentials and Logarithms
Differentiation and Integration
Vectors
Unit 6: MS2B Statistics 2
Poisson distribution
Continuous random variables
The t-distribution
Hypothesis Testing
Chi-squared tests
Pre-requisites
To take this A Level it is recommended that you should have a GCSE grade B or Higher level.
Duration
Course duration will vary dependant on student commitment, effort and ability. Overall guided learning hours are approx 700. This should be used as a guideline only and completion times will vary hugely.We would encourage students to seriously consider how they plan to complete their chosen course prior to enrolment. Students should think about how they are going to study, where they are going to study and how often. Be realistic!
Speak to family members and help them to understand what you are trying to achieve, explain you may require peace and space to study at certain times. The more you involve them the more likely you are to get them on your side. Students are reminded that the time in which they complete is purely down to them as an individual.
Completion can be as quickly or as slowly as you wish within the tuition period. If you require additional time an extension may be available. Extensions are arranged at an additional cost as and when needed.
Format
Students are able to select how they wish to study.
Paper-based: Receive your course pack in the post in hard copy and correspond directly with your tutor via email.
or
Online: Access our premium online cloud-based learning system where you are able to access all of your course lessons, assignments and tutor correspondence in one place. Download the APP and access your course information on any device from anywhere in the world with an internet signal. Whichever way you choose to study is up to you!
Last updated Apr 2018
About the School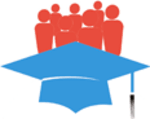 Whatever your goal and personal ambitions UK Open College are able to provide a totally flexible method of learning to students on an international scale. By completing an onliine course the possibili ... Read More
Whatever your goal and personal ambitions UK Open College are able to provide a totally flexible method of learning to students on an international scale. By completing an onliine course the possibility of having a recognised qualification on your CV in a matter of months becomes reality. Give us a try.....You will be delighted you opted for The UK Open College.
Read less