A Level Environmental Studies Course
Program Description
The Environmental Studies specification enables students to gain an insight into the environment and the scientific processes that control and affect it. The central theme is the development of an understanding of how different events and cycles within the environment interrelate, how they influence subsequent environmental events, the human impacts on these events and cycles, and the strategies that can be used to minimise the problems caused.
Environmental Studies is an interdisciplinary subject covering different branches of science and geography and there is much terminology that is associated with the subject. You are expected not only to recognise and understand these terms in examination papers but use them correctly in your answers. If you have problems remembering terms it is a good idea to write them on index cards as you go along and use these to help you learn them.
Qualification: A Level Environmental Studies
Accredited: Yes
QCF Recognised: Yes
Awarding Body: AQA
Start Date: Anytime - We enrol 365 days a year
Duration: Flexible - Approx 700 Hours - 2 years support
UCAS Points: Dependant on Grades
Syllabus
Unit 1: ENVS1 – The Living Environment
An introduction to the biodiversity of life on Planet Earth. The reasons why the conservation of life on Earth is important are investigated, as are the methods which may be used to achieve effective conservation.
Conservation in the UK, coral reefs, Antarctica and tropical rainforests are used to develop these issues further.
'Life Processes in the Biosphere' allows consideration of the ecological relationships between organisms and their abiotic and biotic environments in order to understand conservation problems further and how these may be managed.
Unit 2: ENVS2 – The Physical Environment
This unit introduces the available physical resources essential to life on Earth, how humans utilise these resources and issues relating to resource over-exploitation.
Additionally, the naturally occurring resources such as atmospheric gases, water and minerals, and cycles involving them are explored. The uses, management and threats to these resources are also investigated, including global climate change, water demands and management as well as mineral exploitation.
Unit 3: ENVS3 – Energy Resources and Environmental Pollution
Future problems of energy supply and how these may be resolved are investigated through the study of the energy resources which are available for use.
The properties of pollutants are considered to explain why some materials or forms of energy cause environmental damage. These issues are developed through the study of a range of atmospheric, aquatic and terrestrial pollutants.
The strategies which may be used to minimise releases, treat effluents and manage the damage caused are considered. These issues allow consideration of the issues related to Units 1 and 2 which involve pollution.
Unit 4: ENVS4 – Biological Resources and Sustainability
The factors controlling human population growth are considered in relation to the demands placed upon the planet's resources and life-support systems.
Food production and forestry systems are analysed, with particular emphasis on the limiting factors affecting productivity, the environmental problems caused by these systems and the ways in which problems can be addressed.
The study of the sustainability of human lifestyles allows synoptic consideration of the other modules of the specification.
Duration
Course duration will vary dependant on student commitment, effort and ability. Overall guided learning hours are approx 700. This should be used as a guideline only and completion times will vary hugely.We would encourage students to seriously consider how they plan to complete their chosen course prior to enrolment. Students should think about how they are going to study, where they are going to study and how often. Be realistic!
Speak to family members and help them to understand what you are trying to achieve, explain you may require peace and space to study at certain times. The more you involve them the more likely you are to get them on your side. Students are reminded that the time in which they complete is purely down to them as an individual.
Format
Students are able to select how they wish to study.
Paper-based: Receive your course pack in the post in hard copy and correspond directly with your tutor via email.
or
Online: Access our premium online cloud-based learning system where you are able to access all of your course lessons, assignments and tutor correspondence in one place. Download the APP and access your course information on any device from anywhere in the world with an internet signal. Whichever way you choose to study is up to you!
Last updated Aug 2019
About the School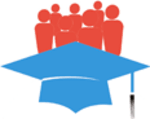 Whatever your goal and personal ambitions UK Open College are able to provide a totally flexible method of learning to students on an international scale. By completing an onliine course the possibili ... Read More
Whatever your goal and personal ambitions UK Open College are able to provide a totally flexible method of learning to students on an international scale. By completing an onliine course the possibility of having a recognised qualification on your CV in a matter of months becomes reality. Give us a try.....You will be delighted you opted for The UK Open College.
Read less