Program Description
This full A Level course can be completed from home at your own pace from anywhere in the world. Students can enrol anytime 365 days a year and once registered can be studying within days. No set term times and no enrolment dates. Adapt your studies to work and family commitments to suit.
Develop an interest and enthusiasm for economics and its contribution to the wider economic and social environment
Develop an understanding of a range of concepts and acquire an ability to use these concepts in a variety of different contexts
Develop an enquiring, critical and thoughtful 'economist's mind'
Practise skills, qualities and attitudes which will equip them for the challenges, opportunities and responsibilities of adult and working life
Develop an understanding of current economic issues, problems and institutions that affect everyday life
Apply economic concepts and theories in a range of contexts and appreciate their value and limitations in explaining real-world phenomena
Analyse, explain and evaluate the strengths and weaknesses of the market economy and the role of government within it
Qualification: A Level Economics (9EC0)
Accredited: Yes
QCF Recognised: Yes
Awarding Body: Edexcel
Start Date: Anytime - We enrol 365 days a year
Duration: Flexible - Approx 700 Hours - 2 years support
UCAS Points: Dependant on Grades
Syllabus
Theme 1: Introduction to markets and market failure
Nature of economics
How markets work
Market failure
Government intervention
Theme 2: The UK economy - performance and policies
Measures of economic performance
Aggregate demand
Aggregate supply
National income
Economic growth
Macroeconomic objectives and policy
Theme 3: Business behaviour and the labour market
Business growth
Business objectives
Revenues, costs and profits
Market structures
Labour market
Government intervention
Theme 4: A global perspective
International economics
Poverty and inequality
Emerging and developing economies
The financial sector
Role of the state in the macroeconomy
Pre-requisites
Minimum of GCSE grade C or above.
Duration
Course duration will vary dependant on student commitment, effort and ability. Overall guided learning hours are approx 700. This should be used as a guideline only and completion times will vary hugely.We would encourage students to seriously consider how they plan to complete their chosen course prior to enrolment. Students should think about how they are going to study, where they are going to study and how often. Be realistic!
Speak to family members and help them to understand what you are trying to achieve, explain you may require peace and space to study at certain times. The more you involve them the more likely you are to get them on your side. Students are reminded that the time in which they complete is purely down to them as an individual.
Format
Students are able to select how they wish to study.
Paper-based: Receive your course pack in the post in hard copy and correspond directly with your tutor via email.
or
Online: Access our premium online cloud-based learning system where you are able to access all of your course lessons, assignments and tutor correspondence in one place. Download the APP and access your course information on any device from anywhere in the world with an internet signal. Whichever way you choose to study is up to you!
Last updated Apr 2018
About the School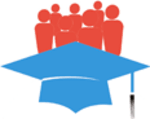 Whatever your goal and personal ambitions UK Open College are able to provide a totally flexible method of learning to students on an international scale. By completing an onliine course the possibili ... Read More
Whatever your goal and personal ambitions UK Open College are able to provide a totally flexible method of learning to students on an international scale. By completing an onliine course the possibility of having a recognised qualification on your CV in a matter of months becomes reality. Give us a try.....You will be delighted you opted for The UK Open College.
Read less