Program Description
This course covers the brand new spec introduced in September 2015. Chemistry is concerned with the science of matter, particularly its structure, properties and reactions. Chemistry is of central importance to the sciences as a whole as the chemical reactions that it governs are fundamental to all of science. This A Level chemistry course contains all the information you will need to pass the A-Level Chemistry exams. You will have a personal tutor for the entirety of this course, who will be more than happy to aid you in completing this course, and will be available to mark all the end of unit assessments.
This specification is designed to encourage candidates to:
Gain data analysis skills
Appreciate how science works and its relevance beyond the laboratory
Develop an enthusiasm for Chemistry
Study Chemistry in a contemporary context
Qualification: A Level Chemistry (7405)
Accredited: Yes
QCF Recognised: Yes
Awarding Body: AQA
Start Date: Anytime - We enrol 365 days a year
Duration: Flexible - Approx 700 Hours - 2 Years Support
UCAS Points: Dependant on Grades
Syllabus
Topic 1: Physical Chemistry
Atomic structure
Amount of substance
Bonding
Energetics
Kinetics
Chemical equilibria, Le Chatelier's principle and Kc ATP
Oxidation, reduction and redox equations
Thermodynamics
Rate equations
Equilibrium constant Kp for homogeneous systems
Electrode potentials and electromechanical cells
Acids and Bases
Topic 2: Inorganic Chemistry
Periodicity
Group 2, the alkaline earth metals
The Halogens
Properties of Period 3 elements and their oxides
Transition metals
Reactions of the ions in aqueous solution
Topic 3: Organic Chemistry
Introduction to organic chemistry
Alkan
Halogenoalkanes
Alkenes
Alcohols
Organic analysis
Optical isomerism
Aldehydes & Ketones
Carboxylic acids and derivatives
Aromatic chemistry
Amines
Polymers
Amino acids, proteins and DNA
Organic synthesis
Nuclear magnetic resonance spectroscopy
Chromatography
Pre-requisites
Students are recommended to possess the ability to read and write English to GCSE standards and be over 16 years of age.
Mathematical Requirements
Candidates should be familiar with:
Arithmetic and computation
Handling Data
Algebra
Graphs
Geometry
Duration
Course duration will vary dependant on student commitment, effort and ability. Overall guided learning hours are approx 700. This should be used as a guideline only and completion times will vary hugely.We would encourage students to seriously consider how they plan to complete their chosen course prior to enrolment. Students should think about how they are going to study, where they are going to study and how often. Be realistic!
Speak to family members and help them to understand what you are trying to achieve, explain you may require peace and space to study at certain times. The more you involve them the more likely you are to get them on your side. Students are reminded that the time in which they complete is purely down to them as an individual.
Coursework completion can be as quickly or as slowly as you wish within the tuition period, however, examination dates are not flexible and are set by the awarding body. If you require additional time to complete an extension may be available. Extensions are arranged at an additional cost as and when needed.
Format
Students are able to select how they wish to study.
Paper-based: Receive your course pack in the post in hard copy and correspond directly with your tutor via email.
or
Online: Access our premium online cloud-based learning system where you are able to access all of your course lessons, assignments and tutor correspondence in one place. Download the APP and access your course information on any device from anywhere in the world with an internet signal. Whichever way you choose to study is up to you!
Last updated Apr 2018
About the School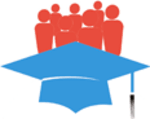 Whatever your goal and personal ambitions UK Open College are able to provide a totally flexible method of learning to students on an international scale. By completing an onliine course the possibili ... Read More
Whatever your goal and personal ambitions UK Open College are able to provide a totally flexible method of learning to students on an international scale. By completing an onliine course the possibility of having a recognised qualification on your CV in a matter of months becomes reality. Give us a try.....You will be delighted you opted for The UK Open College.
Read less