52857WA Advanced Diploma of Plant Engineering
Home ›
52857WA Advanced Diploma of Plant Engineering
Read more about this program on the institution's website
Program Description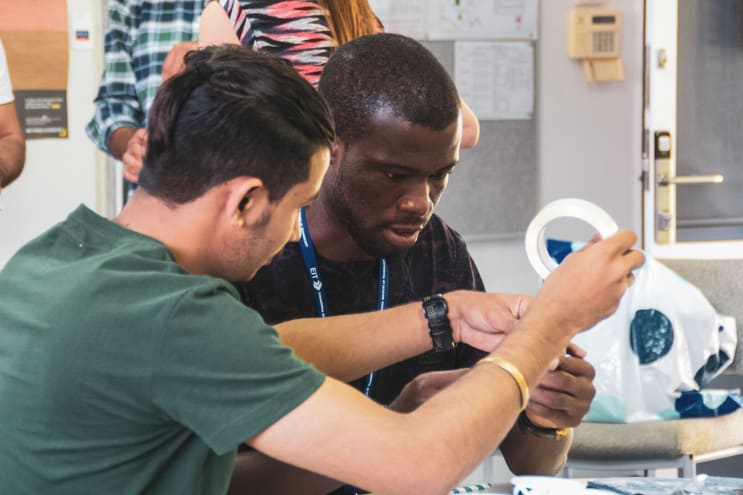 Join this interactive, LIVE ONLINE programme, for 18 months part-time, to gain:
Skills and know-how in the latest technologies in all aspects of plant engineering
Guidance from practising plant engineering experts in the field

Knowledge from the extensive experience of instructors, rather than from clinical information gained from books and college

Improved career prospects and income

A world-class Advanced Diploma in Plant Engineering
Programme Details
Embrace a well paid, intensive yet enjoyable career by undertaking this comprehensive and practical course. It is delivered by live distance learning and presented by some of the leading Plant Engineering instructors in the world today. There is now a critical shortage of senior Plant Engineers around the world due to retirement, restructuring and rapid growth in new industries and technologies. Many industrial enterprises throughout the world comment on the difficulty in finding experienced Plant Engineers despite paying outstanding salaries. Often universities and colleges do not teach Plant engineering as a core subject. Much of the vital knowledge (e.g. practical maintenance planning and procedures) you need when commencing work as a qualified Plant Engineer is missing from their curricula. However, there are a few notable exceptions with some highly dedicated practitioners. Many of those universities and colleges that do teach Plant Engineering do so mainly from a theoretical point of view.
Furthermore, lecturers often have insufficient experience in the industry due to the difficulty in attracting good engineers from the highly paid private sector. The aim of this 18-month online learning programme is to provide you with core Plant Engineering skills. The course gives extensive coverage in the various fields of Plant Engineering. Subjects are covered such as Plant Operations, Facility Management, Instrument Control Engineering, Electrical Engineering, Environmental Engineering, and Safety and Financial Management. Practical knowledge is not neglected; a Plant Engineer should also be well informed about metal forming, joining, heat treatment and protection.
This course avoids over-emphasis on theory. This is rarely needed in the real industrial world where time is short and immediate results are required. Hard-hitting and useful know-how, are needed as minimum requirements. The format of presentation, live, interactive distance learning with the use of remote labs, means that you can hit the ground running and be of immediate benefit to your company or future employer.
Who Should Complete this Programme
Anyone who wants to gain a solid knowledge of the key elements of Plant Engineering to improve their work skills and to further their job prospects:
Electrical Engineers who need an overall Plant Engineering appreciation

Electricians

Maintenance Engineers and Supervisors

Persons studying for one of the South African Engineers Certificates of Competency

Automation and Process Engineers

Design Engineers

Project Managers

Consulting Engineers

Production Managers

Chemical and Mechanical Engineers

Instrument and Process Control Technicians
Even those who are highly experienced in Plant Engineering may find it useful to follow some of the topics to gain know-how in a very concentrated but practical format.
Programme Structure
The programme follows six engineering threads to provide you with maximum practical coverage in the field of Plant Engineering:
Overview and where the Plant Engineer fits into the 21st-century production sphere

Engineering technologies in detail

Skills for a project, process, environmental and energy management

Maintenance management

Safety management; with corresponding legal knowledge

Other necessary skills to master
The course is composed of 19 modules. These modules cover a range of aspects to provide you with maximum practical coverage in the field of Plant Engineering:
A note regarding the recognition of this programme in the Australian education system: EIT's sister company, IDC Technologies, is the owner of this programme. The qualification is officially accredited within the Australian Qualifications Framework by the Training Accreditation Council, and EIT is approved by the Australian Skills Quality Authority (ASQA) for delivery by EIT in all Australian states. EIT delivers this course programme to students worldwide.
Entry Requirements
This is an accelerated, practical, work-oriented programme. It is designed for engineers and technicians who have some background in the field. This includes those who have technical or 'trade' qualifications who want to move to the next career step, those with substantial relevant work experience who need to formalize and enhance their achievements, and those with higher-level qualifications in a related field who wish to develop specialist knowledge. It would not be suitable for a student with no relevant work experience.
Learning and Teaching
Benefits of online learning to Students
Cost-effective: no travel or accommodation necessary
Interactive: live, interactive sessions let you communicate with your instructor and fellow students
Flexible: short interactive sessions over the Internet which you can attend from your home or office. Learn while you earn!
Practical: perform exercises by remotely accessing our labs and simulation software
Expert instructors: instructors have extensive industry experience; they are not just 'academics'
No geographical limits: learn from any location, all you need is an Internet connection
Constant support: from your instructor(s) and a dedicated Learning Support Officer for the complete duration of the course
International insight: interact and network with participants from around the globe and gain valuable insight into international practice
Benefits of online learning to Employers
Lower training costs: no travel or accommodation necessary
Less downtime: short webinars (60-90 minutes) and flexible training methods means less time away from work
Retain employees: keep staff who may be considering a qualification as a full-time study
Increase efficiency: improve your engineering or technical employees' skills and knowledge
International insight: students will have access to internationally based professional instructors and students
How Does it Work?
EIT online learning courses involve a combination of live, interactive sessions over the Internet with a professional instructor, set readings, and assignments. The courses include simulation software and remote laboratory applications to let you put theory to practice, and provide you with constant support from a dedicated Learning Support Officer.
Practical Exercises and Remote Laboratories
As part of the groundbreaking new way of teaching, our online engineering courses use a series of remote laboratories (labs) and simulation software, to facilitate your learning and to test the knowledge you gain during your course. These involve complete working labs set up at various locations of the world into which you will be able to log to and proceed through the various practical sessions.
These will be supplemented by simulation software, running either remotely or on your computer, to ensure you gain the requisite hands-on experience. No one can learn much solely from lectures, the labs and simulation software are designed to increase the absorption of the materials and to give you a practical orientation of the learning experience. All this will give you a solid, practical exposure to the key principles covered and will ensure that you obtain maximum benefit from your course.
Testimonials
What I liked most about the course were the materials.
Stuart Fyfe, Norway

Good instructor with good industrial knowledge and experience.
Johan Vorster, South Africa
Last updated Sep 2020
About the School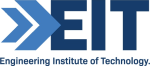 The key objective of the Engineering Institute of Technology (EIT) is to provide an outstanding practical engineering and technology education; from Diplomas through to Masters Degrees. The finest eng ... Read More
The key objective of the Engineering Institute of Technology (EIT) is to provide an outstanding practical engineering and technology education; from Diplomas through to Masters Degrees. The finest engineering lecturers and instructors, with extensive real engineering experience in the industry, are drawn from around the world. The learning is gained through face-to-face classes as well as synchronous, online (eLearning) technologies.
Read less