52810WA Advanced Diploma of Mechanical Engineering Technology
Home ›
52810WA Advanced Diploma of Mechanical Engineering Technology
Read more about this program on the institution's website
Program Description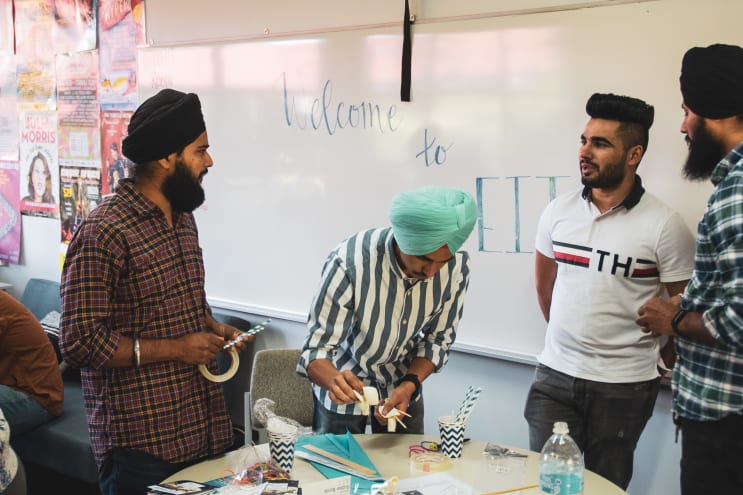 Course at a Glance
National Code - 52810WA
Code: DME
Course Length: 18 Months
Course taught in English
Join this 18-month live online, interactive programme to gain:
Skills and know-how in the latest technologies in mechanical engineering
Hard-hitting know-how in pumps, compressors, piping, seals and machinery safety
Guidance from experts in the field of mechanical engineering technology
Networking contacts in the industry
Improved career prospects and income
A world-class Advanced Diploma in Mechanical Engineering Technology
Overview
Whilst there is probably not a serious shortage of theoretically oriented practitioners in mechanical engineering, there is a shortage of highly skilled practically oriented mechanical technologists and engineers in the world today, due to the new technologies only recently becoming a key component of all modern plants, factories, and offices. The critical shortage of experts in the area has been accentuated by retirement, restructuring and rapid growth in new industries and technologies. This is regardless of the recession in many countries.
Many businesses throughout the world comment on the difficulty in finding experienced mechanical engineers and technologists despite paying outstanding salaries. For example, about two years ago a need developed for mechanical technologists and engineers in building process plants. The interface from the traditional SCADA and industrial automation system to the web and to mechanical equipment has also created a new need for expertise in these areas. Specialists in these areas are few and far between.
The aim of this 18-month online learning programme is to provide you with core skills in working with mechanical engineering technology and systems and to take advantage of the growing need by industry here.
The five threads running through this programme are:
Fundamentals of Mechanical Engineering Technologies
Applications of Mechanical Engineering Technologies
Energy Systems
Industrial Automation
Management
Who Should Complete this Programme
Plant operations and maintenance personnel
Design engineers
Process technicians, technologists, and engineers
Process control engineers and supervisors
Mechanical technicians, technologists, and engineers
Mechanical equipment sales engineers
Pump and mechanical equipment operators
Contract and asset managers
Benefits of online learning to students
Cost-effective: no travel or accommodation necessary
Interactive: live, interactive sessions let you communicate with your instructor and fellow students
Flexible: short interactive sessions over the Internet which you can attend from your home or office. Learn while you earn!
Practical: perform exercises by remotely accessing our labs and simulation software
Expert instructors: instructors have extensive industry experience; they are not just 'academics'
No geographical limits: learn from any location, all you need is an Internet connection
Constant support: from your instructor(s) and a dedicated Learning Support Officer for the complete duration of the programme
International insight: interact and network with participants from around the globe and gain valuable insight into the international practice
Benefits of online learning to employers
Lower training costs: no travel or accommodation necessary
Less downtime: short webinars (60-90 minutes) and flexible training methods means less time away from work
Retain employees: keep staff who may be considering a qualification as a full-time study
Increase efficiency: improve your engineering or technical employees' skills and knowledge
International insight: students will have access to internationally based professional instructors and students
How Does it Work?
EIT's online learning courses involve a combination of live, interactive sessions over the Internet with a professional instructor, set readings, and assignments. The courses include simulation software and remote laboratory applications to let you put the theory to practice, and provide you with constant support from a dedicated Learning Support Officer.
Practical Exercises and Remote Laboratories
As part of the groundbreaking new way of teaching, our online engineering courses use a series of remote laboratories (labs) and simulation software, to facilitate your learning and to test the knowledge you gain during your course. These involve complete working labs set up at various locations of the world into which you will be able to log to and proceed through the various practical sessions.
These will be supplemented by simulation software, running either remotely or on your computer, to ensure you gain the requisite hands-on experience. No one can learn much solely from lectures, the labs and simulation software are designed to increase the absorption of the materials and to give you a practical orientation of the learning experience. All this will give you a solid, practical exposure to the key principles covered and will ensure that you obtain maximum benefit from your course.
Entry Requirements
This is an accelerated, practical, work-oriented programme. It is designed for engineers and technicians who have some background in the field. This includes those who have technical or 'trade' qualifications who want to move to the next career step, those with substantial relevant work experience who need to formalize and enhance their achievements, and those with higher-level qualifications in a related field who wish to develop specialist knowledge. Practical work experience in related areas of engineering would help enormously. It would not be suitable for a student with no relevant work experience.
Testimonials
You have absolute legend facilitators working for you who really know their stuff, have great webinar skills and have made this course a privilege to be on. Please note, my learning support officer also did a fantastic job, great communicator, and always provided what was asked of her. I look forward to studying with EIT in the near future. Michael Ingham, Australia

I am so excited to complete my 18 months of intensive studying with EIT and about to acquire my highest qualification. It really makes me proud as it has added value in my life. I remember at one point things went so difficult that I thought of calling it a quit, but your support was overwhelming and came at a time when I needed it the most. Thanks a lot for that. Timothy Moesi, Botswana

I had a wonderful time, really enjoyed this programme that I took. I would like to thank you for your support and help during this duration of the programme. EIT has a wonderful support team; thankful for that. I would definitely recommend EIT to my friends. I feel ready to face the real world. Thank you. Azad Sahib, Canada
Last updated Sep 2020
About the School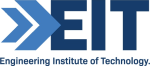 The key objective of the Engineering Institute of Technology (EIT) is to provide an outstanding practical engineering and technology education; from Diplomas through to Masters Degrees. The finest eng ... Read More
The key objective of the Engineering Institute of Technology (EIT) is to provide an outstanding practical engineering and technology education; from Diplomas through to Masters Degrees. The finest engineering lecturers and instructors, with extensive real engineering experience in the industry, are drawn from around the world. The learning is gained through face-to-face classes as well as synchronous, online (eLearning) technologies.
Read less