52764WA Graduate Certificate in Renewable Energy Technologies
Home ›
Energy ›
52764WA Graduate Certificate in Renewable Energy Technologies
Read more about this program on the school's website
Program Description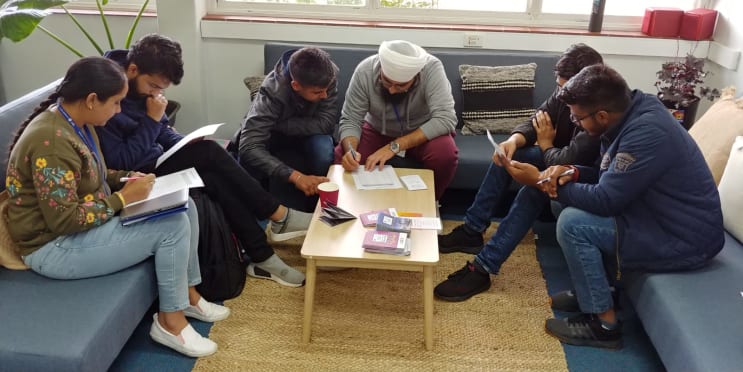 In this interactive 6-month LIVE ONLINE and accredited programme, you will gain:
Advanced skills and know-how in the latest advanced technologies in power generation through Renewable Energy technologies, for professional or highly-skilled work and/or further learning

Credibility as an advanced practitioner in Renewable Energy technologies

Ability to make independent judgments and high-level decisions in a variety of technical or managerial contexts

The knowledge and skills to be actively involved in the planning, implementation and evaluation stages of a range of Renewable Energy power generation systems

An accredited Graduate Certificate in Renewable Energy Technologies
Programme Details
The Graduate Certificate in Renewable Energy Technologies is an advanced programme. It is presented at a considerably higher level than the Advanced Diploma and bachelor degree level programmes and intending students should be aware of the greater challenge. This Graduate Certificate has identical standing and level to that of a university Graduate Diploma but is focused on the career outcomes of a professional engineer and technologist. As the title suggests, it has a greater vocational or 'job related' emphasis and focuses more on developing practical skills that you can apply to the workplace, rather than theory alone.
A feature of this programme is that in using web collaborative technologies you will not only study and work with your peers around the world on various renewable energy design projects, but you will do this conveniently from your desktop using the latest techniques in live web and video conferencing. The Graduate Certificate in Renewable Energy Technologies focuses on the mainstream technologies viz. photovoltaic, wind and small hydro, but also covers other less common technologies such as biomass, osmotic and tide power generation, among others.
The course deals with practical issues of renewable energy that will confront an advanced practitioner in the field. For example, you will be exposed to the modelling and simulation of wind turbines, and the design of wind farms. You will also be expected to undertake advanced design and conceptualization work in which you will apply the calculations learned in less advanced programmes. Some of the work and study you will be undertaking will involve pioneering technology and exploring new approaches. There is a definite ongoing need for highly qualified and skilled specialists in the renewable engineering field and this course caters for that need. Upon completing this programme you will be able to show technical leadership in the field of renewable energy and be known as an advanced practitioner in the field.
Entrance Requirements
This Graduate Certificate in Renewable Energy Technologies programme is an advanced programme designed for individuals who may already have an undergraduate qualification such as a Bachelor Science in Engineering or higher or, if you are lacking this, relevant substantial experience in the subject area (subject to the approval of the Dean) combined with evidence of continuing professional development. The programme involves depth and complexity in varied specialized contexts.
Applications will be considered on a case-by-case basis and potential students include:
Practising engineers or technologists with advanced knowledge, experience and education in the subject (such as a relevant bachelor's degree)

Practising engineers, technologists or technicians with demonstrated competence in a career-relevant to the subject (and a relevant bachelor's degree, or subject to the approval of the Dean if this is lacking)

Engineers or technologists holding a bachelor's degree from another discipline (such as mechanical and chemical engineering) wanting to up-skill in this area.
This programme would not be suitable for a student with no relevant work experience or prior qualifications.
EIT will review each application to assess your eligibility.
Course Structure
The Graduate Certificate is an intensive part-time programme, conducted over 6 months*. Unlike other universities or academic institutions, we operate almost all year round without extended breaks between semesters. The course is composed of 4 units, each conducted over 6 weeks.
Unit 1 - Fundamentals and General Distribution/Interconnection Components
Unit 2 - Small Hydro and Other Renewable Energy Technologies
Unit 3 - Solar-Based Systems
Unit 4 - Wind Power Systems
* Please note: this does not include the programme induction week, examination weeks or end of year festive season break. Total time to complete the programme may take up to 30 weeks.
Learning and Teaching
Benefits of online learning to Students
Cost-effective: no travel or accommodation necessary
Interactive: live, interactive sessions let you communicate with your instructor and fellow students
Flexible: short interactive sessions over the Internet which you can attend from your home or office. Learn while you earn!
Practical: perform exercises by remotely accessing our labs and simulation software
Expert instructors: instructors have extensive industry experience; they are not just 'academics'
No geographical limits: learn from any location, all you need is an Internet connection
Constant support: from your instructor(s) and a dedicated Learning Support Officer for the complete duration of the course
International insight: interact and network with participants from around the globe and gain valuable insight into international practice
Benefits of online learning to Employers
Lower training costs: no travel or accommodation necessary
Less downtime: short webinars (60-90 minutes) and flexible training methods means less time away from work
Retain employees: keep staff who may be considering a qualification as a full-time study
Increase efficiency: improve your engineering or technical employees' skills and knowledge
International insight: students will have access to internationally based professional instructors and students
How Does it Work?
EIT online learning courses involve a combination of live, interactive sessions over the Internet with a professional instructor, set readings, and assignments. The courses include simulation software and remote laboratory applications to let you put theory to practice, and provide you with constant support from a dedicated Learning Support Officer.
Practical Exercises and Remote Laboratories
As part of the groundbreaking new way of teaching, our online engineering courses use a series of remote laboratories (labs) and simulation software, to facilitate your learning and to test the knowledge you gain during your course. These involve complete working labs set up at various locations of the world into which you will be able to log to and proceed through the various practical sessions.
These will be supplemented by simulation software, running either remotely or on your computer, to ensure you gain the requisite hands-on experience. No one can learn much solely from lectures, the labs and simulation software are designed to increase the absorption of the materials and to give you a practical orientation of the learning experience. All this will give you a solid, practical exposure to the key principles covered and will ensure that you obtain maximum benefit from your course.
Testimonials
Very good course.
Mile Georgievski, Australia

Course materials are well set and there is enough information to read on later for own benefit or understanding.
Ronil Ashwin Sharma, Australia

Admirable course.
Ismayil Ramazanov, Canada
Last updated Jun 2020
About the School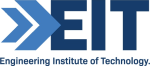 The key objective of the Engineering Institute of Technology (EIT) is to provide an outstanding practical engineering and technology education; from Diplomas through to Masters Degrees. The finest eng ... Read More
The key objective of the Engineering Institute of Technology (EIT) is to provide an outstanding practical engineering and technology education; from Diplomas through to Masters Degrees. The finest engineering lecturers and instructors, with extensive real engineering experience in the industry, are drawn from around the world. The learning is gained through face-to-face classes as well as synchronous, online (eLearning) technologies.
Read less