52726WA Advanced Diploma of Applied Electrical Engineering
Home ›
52726WA Advanced Diploma of Applied Electrical Engineering
Read more about this program on the institution's website
Program Description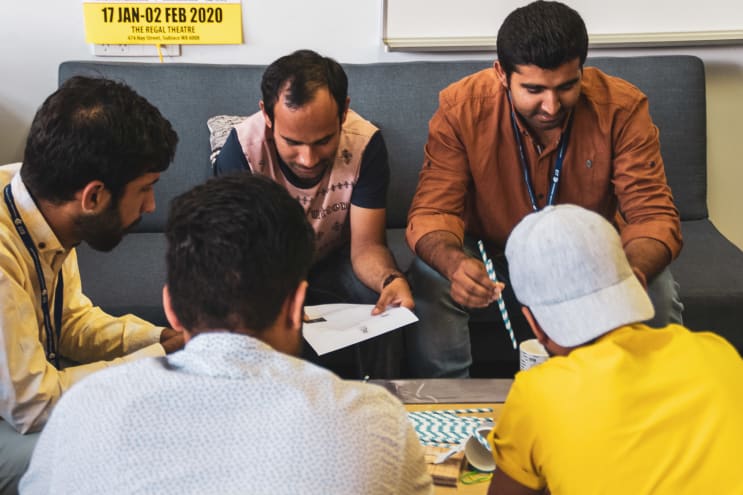 Course at a Glance
National Code - 52726WA
Code: DEE
Course Length: 18 Months
Course taught in English
Join this 18-month live online, interactive programme to gain:
Skills and know-how in the latest technologies in electrical engineering
Practical guidance from electrical engineering experts in the field
Knowledge from the extensive experience of the lecturers, rather than from only the theoretical information gained from books and college
Credibility is the local electrical engineering expert in your firm
Networking contacts in the industry
Improved career prospects and income
A world-class Advanced Diploma in Applied Electrical Engineering (Electrical Systems)
Overview
Join the next generation of electrical engineers and technicians and embrace a well paid, intensive yet enjoyable career by embarking on this comprehensive course on electrical engineering. It is presented in a practical and useful manner - all theory covered is tied to a practical outcome. Leading electrical engineers who are highly experienced engineers from industry, having 'worked in the trenches' in the various electrical engineering areas present the course over the web in a distance learning format using our acclaimed live e-learning techniques.
Who should complete this programme?
Electrical Engineers and Technicians
Project Engineers
Design Engineers
Instrumentation and Design Engineers
Electrical Technicians
Field Technicians
Electricians
Plant Operators
Maintenance Engineers and Supervisors
Energy Management Consultants
Automation and Process Engineers
Design Engineers
Project Managers
Instrument Fitters and Instrumentation Engineers
Consulting Engineers
Production Managers
Chemical and Mechanical Engineers
Instrument and Process Control Technicians
In fact, anyone who wants to gain a solid knowledge of the key elements of electrical engineering to improve work skills and to create further job prospects.
Programme Structure
The course is composed of 16 modules. These cover the following seven main threads to provide you with maximum practical coverage in the field of electrical engineering
Electrical technology fundamentals
Distribution equipment and protection
Rotating machinery and transformers
Power electronics
Energy efficiency
Earthing and safety regulations
Operation and maintenance of electrical equipment
The 16 modules will be completed in the following order:
Electrical Circuits
Basic Electrical Engineering
Fundamentals of Professional Engineering
Electrical Drawings
Electrical Power Distribution
Transformers, Circuit Breakers, and Switchgear
Electrical Machines
Power Cables and Accessories
Earthing and Lightning / Surge Protection
Power System Protection
Electrical Safety and Wiring Regulations
Testing, Troubleshooting, and Maintenance of Electrical Equipment
Energy Efficiency and Energy Use
Power Quality
Power Electronics and Variable Speed Drives
DC and AC High-Reliability Power Supplies
Job Outcomes, International Recognition and Professional Membership
The Advanced Diploma of Applied Electrical Engineering (Electrical Systems) qualification is recognized by Engineers Australia and (through the Dublin Accord) by leading professional associations and societies in Australia, Canada, Ireland, Korea, New Zealand, South Africa, United Kingdom and the United States. The Dublin Accord is an agreement for the international recognition of Engineering Technician qualifications.
For example, currently, enrolled students can apply for free student membership of Engineers Australia. After graduation, you can apply for membership to become an Engineering Associate, while graduates interested in UK recognition can apply for membership of the Institution of Engineering and Technology (IET) as a Technician Member of the Institution of Engineering and Technology.
This professional recognition greatly improves the global mobility of graduates and offers you the opportunity of a truly international career.
Entry Requirments
This is an accelerated, practical, work-oriented programme. It is designed for engineers and technicians who have some background in the field. This includes those who have technical or 'trade' qualifications who want to move to the next career step, those with substantial relevant work experience who need to formalize and enhance their achievements, and those with higher-level qualifications in a related field who wish to develop specialist knowledge.
Practical work experience in related areas of engineering would help enormously. It would not be suitable for a student with no relevant work experience.
Testimonials
Thank you very much! The course has extended my knowledge in the electrical industry. I am utilising my knowledge gained even further in day to day activities. Great job! Christopher Gorham, Australia

Great course for knowledge and keeping up with the industry. Will recommend it to others. Michael Gregory, Australia

Well done EIT, very good course that is applicable to my work. Mile Georgievski, Australia

All presenters are well educated in their field of study. Information is to the point and relevant to my daily tasks. Isak Mare, South Africa
Last updated Oct 2020
About the School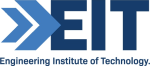 The key objective of the Engineering Institute of Technology (EIT) is to provide an outstanding practical engineering and technology education; from Diplomas through to Masters Degrees. The finest eng ... Read More
The key objective of the Engineering Institute of Technology (EIT) is to provide an outstanding practical engineering and technology education; from Diplomas through to Masters Degrees. The finest engineering lecturers and instructors, with extensive real engineering experience in the industry, are drawn from around the world. The learning is gained through face-to-face classes as well as synchronous, online (eLearning) technologies.
Read less