52724WA Advanced Diploma of Civil and Structural Engineering
Home ›
52724WA Advanced Diploma of Civil and Structural Engineering
Read more about this program on the school's website
Program Description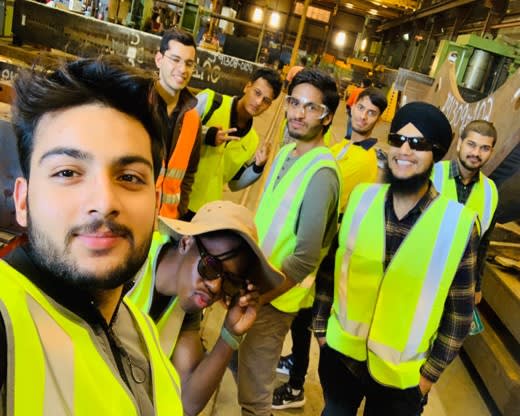 Course at a Glance
National Code - 52724WA
Code: DCS
Course Length: 24 Months
Course taught in English
Join this interactive, LIVE ONLINE programme, for 24 months part-time, to learn:
Advanced skills and knowledge civil and structural engineering principles that can be applied in a variety of workplaces
The essential underpinning knowledge that guides a range of projects, including road, rail, and drainage systems, dams, harbours, bridges, buildings and other structures
Practical skills in the design and drafting of engineering plans to international standards
Skills in engineering management
Key Benefits of this Programme
Receive practical guidance from civil and structural engineering experts with real-world industry skills
Gain credibility in your firm
Develop new contacts in the industry
Improve career prospects and income
Overview
Join the next generation of senior civil and structural engineering experts. Embrace a well paid, intensive yet enjoyable career by taking this comprehensive and practical course. It is delivered over 24 months by live distance learning and presented by some of the leading civil and structural engineering instructors in the world today.
Civil and structural engineering encompasses a range of disciplines, including road, rail, and drainage systems, dams, harbours, bridges, buildings and other structures. Civil and structural designers and drafters plan, design, develop and manage construction and repair projects.
While it is essential that those who work in the supervisory or management levels of this discipline have a firm understanding of drafting and planning principles, this qualification goes much further. To be effective on the job, you will need to know how to apply knowledge of fundamental civil and structural engineering concepts, including geotechnical engineering, hydraulic engineering, engineering maths, and properties of materials. Throughout the programme, this subject matter will be placed in the context of engineering management. Our aim is to ensure that you are an effective, knowledgeable and skilled supervisor or manager, someone who can work beyond a "plan and design" brief to ensure that a project is delivered effectively.
This qualification aims to provide theoretical and practical education and training such that graduates may gain employment at the engineering associate ("paraprofessional") level within the building and construction industry.
The instructors presenting this advanced diploma are highly experienced engineers from industry who have done the hard yards and worked in the civil and structural areas. The format of presentation — live, interactive distance learning with the use of remote learning technologies — means that you can hit the ground running and be of immediate benefit to your company or future employer.
Programme Structure
This qualification develops your skills and knowledge in the design and drafting of engineering plans to recognized standards. You will learn about different areas of civil engineering, including construction, project management, design, and testing. You will also learn about the design and drafting of concrete, steelwork, roads, and pipes, as well as hydrology, stormwater drainage, and foundations.
There are eight threads in the course to give you maximum, practical coverage. These threads comprise environmental issues, engineering technologies, drawing, 2D and 3D CAD design, building materials, civil and structural sub-disciplines (roads, steel, concrete, pavement, drainage, soil, water supply, sewerage), construction sites and engineering management.
Benefits of online learning to students
Cost-effective: no travel or accommodation necessary
Interactive: live, interactive sessions let you communicate with your instructor and fellow students
Flexible: short interactive sessions over the Internet which you can attend from your home or office.
Practical: perform exercises by remotely accessing our labs and simulation software
Expert instructors: instructors have extensive industry experience; they are not just 'academics'
No geographical limits: learn from any location, all you need is an Internet connection
Constant support: from your instructor(s) and a dedicated Learning Support Officer for the complete duration of the course
International insight: interact and network with participants from around the globe and gain valuable insight into the international practice
Benefits of online learning to employers
Lower training costs: no travel or accommodation necessary
Less downtime: short webinars (60-90 minutes) and flexible training methods means less time away from work
Retain employees: keep staff who may be considering a qualification as a full-time study
Increase efficiency: improve your engineering or technical employees' skills and knowledge
International insight: students will have access to internationally based professional instructors and students
How Does it Work?
EIT's online courses involve a combination of live, interactive sessions over the Internet with a professional instructor, set readings, and assignments. The courses include simulation software and remote laboratory applications to let you put the theory to practice, and provide you with constant support from a dedicated Learning Support Officer.
Practical Exercises and Remote Laboratories
As part of the groundbreaking new way of teaching, our online engineering courses use a series of remote laboratories (labs) and simulation software, to facilitate your learning and to test the knowledge you gain during your course. These involve complete working labs set up at various locations of the world into which you will be able to log to and proceed through the various practice sessions.
These will be supplemented by simulation software, running either remotely or on your computer, to ensure you gain the requisite hands-on experience. No one can learn much solely from lectures, the labs and simulation software are designed to increase the absorption of the materials and to give you a practical orientation of the learning experience. All this will give you a solid, practical exposure to the key principles covered and will ensure that you obtain maximum benefit from your course.
Testimonials
I am happy with the content of the course; liked the case-based approach. The teacher is energetic and explains the material well. The real-life focus of the teaching. I liked that the course didn't focus on classic theory and models but rather on challenging the norms, finding the caveats in existing models and suggesting ways to overcome them. Bashir Markaz, Australia

Worked great with my busy schedule. Cherell Hackett, Canada

Loved everything about EIT & the ability to study online. I liked the interactivity with the classes & being able to manage everything online. Chané Koorzen, South Africa

The lecturers were very helpful and my course coordinators were very flexible when I was struggling to meet the deadlines. Tapiwa Basera, United Kingdom
Last updated Sep 2020
About the School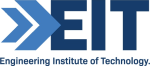 The key objective of the Engineering Institute of Technology (EIT) is to provide an outstanding practical engineering and technology education; from Diplomas through to Masters Degrees. The finest eng ... Read More
The key objective of the Engineering Institute of Technology (EIT) is to provide an outstanding practical engineering and technology education; from Diplomas through to Masters Degrees. The finest engineering lecturers and instructors, with extensive real engineering experience in the industry, are drawn from around the world. The learning is gained through face-to-face classes as well as synchronous, online (eLearning) technologies.
Read less