52708WA Advanced Diploma of Industrial Automation
Home ›
52708WA Advanced Diploma of Industrial Automation
Read more about this program on the institution's website
Program Description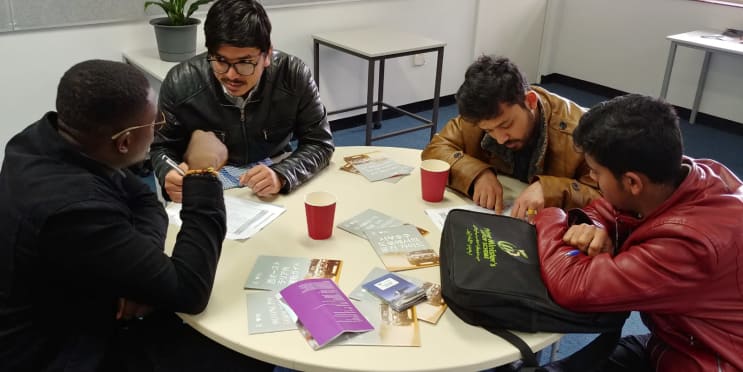 Course at a Glance
National Code - 52708WA
Code: DIA
Course Length: 18 Months
Course taught in English
Join this 18-month live online, interactive, programme to gain:
Skills and know-how in the latest technologies in instrumentation, process control, and industrial automation
Guidance from industrial automation experts in the field with extensive experience, rather than from the clinical information gained from books and college
Credibility as the local industrial automation expert in your firm
Networking contacts in the industry
Improved career prospects and income
A world-class Advanced Diploma in Industrial Automation
Overview
Gain strong underpinning knowledge and expertise in Industrial Automation covering a wide range of skills ranging from instrumentation, automation and process control, industrial data communications, process plant layout, project and financial management, and chemical engineering with a strong practical focus.
Industrial Automation is an extremely fast-moving area especially compared to the more traditional areas such as electrical and mechanical engineering. The field is diverse and dynamic and offers the opportunity for a well paid and enjoyable career. The aim of the course is to empower you with practical knowledge that will improve your productivity in the area and make you stand out as a leader in industrial automation among your peers.
Programme Structure
The programme is composed of 72 topics within 21 modules which run through seven (7) threads to provide you with maximum practical coverage in the field of industrial automation:
Instrumentation, Automation and Process Control
Electrical Engineering
Electronics
Industrial Data Communications and Networking
Mechanical Engineering
Project Management
Chemical Engineering
The modules are completed in the following order:
Practical Instrumentation for Automation and Process Control
Practical Fundamentals of Chemical Engineering (for Non- Chemical Engineers)
Control Valve Sizing, Selection and Maintenance
Fundamentals of Process Plant Layout and Piping Design
Practical Process Control for Engineers and Technicians
Practical Tuning of Industrial Control Loops for Engineers and Technicians
Practical Distributed Control Systems (DCS)
Practical Programmable Logic Controllers (PLCs) for Automation and Process Control
Best Practice in Industrial Data Communications
Practical Advanced Process Control for Engineers and Technicians
Practical Boiler Control and Instrumentation for Engineers and Technicians
Practical Hazardous Areas for Engineers and Technicians
Practical Safety Instrumentation and Emergency Shutdown Systems for Process Industries Using IEC 6155 and IEC 61508
Practical HAZOPS (Hazard and Operability Studies) for Engineers and Technicians
Practical Shielding, EMC/EMI, Noise Reduction, Earthing and Circuit Board Layout of Electronic Systems
Practical Wireless Ethernet and TCP/ IP Networking
Practical Radio Telemetry Systems for Industry
Practical SCADA Systems for Industry
Motor Protection, Control and Maintenance Technologies
Practical Power Distribution for Engineers and Technicians
Practical Project Management for Electrical, Instrumentation and Mechanical Engineers and Technicians
Who Should Complete this Programme
Anyone who wants to gain a solid knowledge of the key elements of industrial automation to improve their work skills and to further their job prospects:
Electrical Engineers and Electricians
Maintenance Engineers and Supervisors
Energy Management Consultants
Automation and Process Engineers
Design Engineers
Project Managers
Instrument Fitters and Instrumentation Engineers
Consulting Engineers
Production Managers
Chemical and Mechanical Engineers
Instrument and Process Control Technicians
Job Outcomes, International Recognition and Professional Membership
The Advanced Diploma of Industrial Automation qualification is recognized by Engineers Australia and (through the Dublin Accord) by leading professional associations and societies in Australia, Canada, Ireland, Korea, New Zealand, South Africa, United Kingdom and the United States. The Dublin Accord is an agreement for the international recognition of Engineering Technician qualifications.
For example, currently enrolled students can apply for free student membership of Engineers Australia. After graduation, you can apply for membership to become an Engineering Associate, while graduates interested in UK recognition can apply for membership of the Institution of Engineering and Technology (IET) as a Technician Member of the Institution of Engineering and Technology.
This professional recognition greatly improves the global mobility of graduates and offers you the opportunity of a truly international career.
You will be qualified to find employment as an Engineering Associate in public and private industry including transportation, manufacturing, process, construction, resource, energy and utility industries. Engineering Associates often work in support of professional engineers or engineering technologists in a team environment. If you prefer to work in the field you may choose to find employment as a site supervisor, senior technician, engineering assistant, or similar.
Entry Requirements
This is an accelerated, practical, work-oriented programme. It is designed for engineers and technicians who have some background in the field. This includes those who have technical or 'trade' qualifications who want to move to the next career step, those with substantial relevant work experience who need to formalize and enhance their achievements, and those with higher-level qualifications in a related field who wish to develop specialist knowledge.
Practical work experience in related areas of engineering would help enormously. It would not be suitable for a student with no relevant work experience.
Testimonials
Strongly recommend to friends and others who would like to do a work-related online engineering course.
Lal Perera, Australia
The course was great and learned a lot of information vital to my role.
Matthew Barbour, Australia
EIT has been one of the greatest experiences I have ever had in all the levels of studies I have gone through.
Valeriano Envo, Equatorial Guinea
The course is extremely good and presents a better understanding of Industrial Automation. Practicals are really good as they give the real-life feel of the work.
Michael Zihumo, Rwanda
This is an institution that goes beyond the future of this dynamic world of engineering.
Fred Mashiane, South Africa
The course was excellent; I am going to miss it.
Robert Nkosi, South Africa
The practical aspect of the course was good. It really helps us understand the material better.
Sasheen Gopal, South Africa
I feel I have elevated my skills to another high level.
Shephard Ngoni, South Africa
The service was awesome, far above many universities. A module for engineering mathematics will also help to sharpen student's approach to engineering problems.
Sydeny Madenga, South Africa
Very practical and informative.
Tsakane Mbiza, South Africa
Last updated Nov 2020
About the School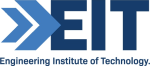 The key objective of the Engineering Institute of Technology (EIT) is to provide an outstanding practical engineering and technology education; from Diplomas through to Masters Degrees. The finest eng ... Read More
The key objective of the Engineering Institute of Technology (EIT) is to provide an outstanding practical engineering and technology education; from Diplomas through to Masters Degrees. The finest engineering lecturers and instructors, with extensive real engineering experience in the industry, are drawn from around the world. The learning is gained through face-to-face classes as well as synchronous, online (eLearning) technologies.
Read less