1,5 years - MSc Cyber Psychology (of Online Communication)
Home ›
MSc ›
1,5 years - MSc Cyber Psychology (of Online Communication)
Read more about this program on the institution's website
Program Description
Scientific foundation for experienced professionals | without a first university degree

The innovative master's program focuses on a diverse curriculum of psychological topics set in a cyber environment. Its academic foundation enables our graduates to understand and create the latest developments in their field of profession, with a focus on the cyber world. The content covers a wide range of aspects, for instance, political, occupational and clinical view of psychology in online communication.

Development of key competences | Master's Degree through distance learning

Students will be able to start or build on their chosen profession through an understanding of Cyber Psychology of Online Communication, and therefore be able to face future challenges and changes concerning their line of work. The distance learning format trains them in online communication and working in virtual teams – hence the content and methods in the course would overlap.

Trends and research topics of the future | Cyber Psychology of Online Communication

Researching and dealing with up-to-date advances in the topic gives the graduates the possibility to foresee coming trends in their own workplace. An appreciation of the changing world of online behaviour gained through this program will enable students to question existing behaviours and practices and help to replace them with adjusted ones that are fit for the future.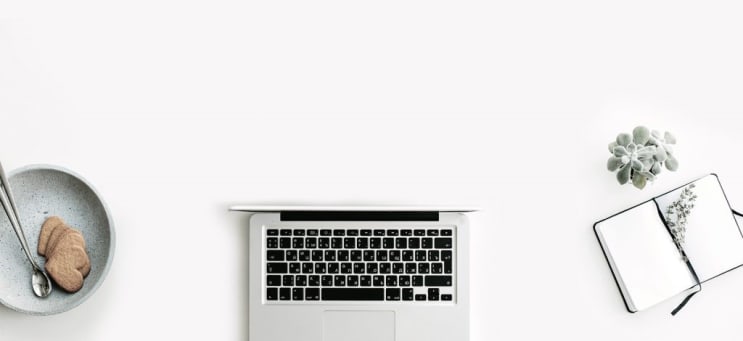 For whom has this Master's Program been designed?
The Master's program is an applied offering, meant for all those who wish to receive an orientation to an interdisciplinary and contemporary approach towards understanding online communication from a distinctly psychological perspective. It is expected that many of the potential students will have an interest and professional leaning, to begin with, and this Master's program will enable them to craft the way forward in a more applied and multidisciplinary way.
Learning concept of the Distance Learning Program
High Practical Relevance | Innovative Distance Learning | Individual and Competent Student Support | No Physical Presence
The learning concept of MSc Cyber Psychology of Online Communication is characterized by a high level of relevance to evidence-based content as well as innovative teaching and learning methods. The design as a pure distance learning course means optimal orientation to the needs of the target group.
The combination of guided self-study, individual student support and e-learning units offers students the possibility of learning independent of time and place, oriented to their own professional requirements and needs.
The use of modern e-learning components guarantees students interactive learning as well as clear presentation and discussion of abstract content. Interactive Webinars and discussions in virtual space promote the integration of theoretical principles and methods into professional practice. The use of a Virtual Tutorial in the form of an online learning platform enables flexible and network-like knowledge transfer, which can be optimally varied and adapted according to individual learning needs and progress.
The provision of Recordings of all interactive live offers such as Webinars or Online Lectures as well as all learning material in electronic form facilitates knowledge management and asynchronous learning for students in a learning group with different professional conditions and freedom. In addition, this means simpler and time- and location-independent documentation and repetition of teaching content.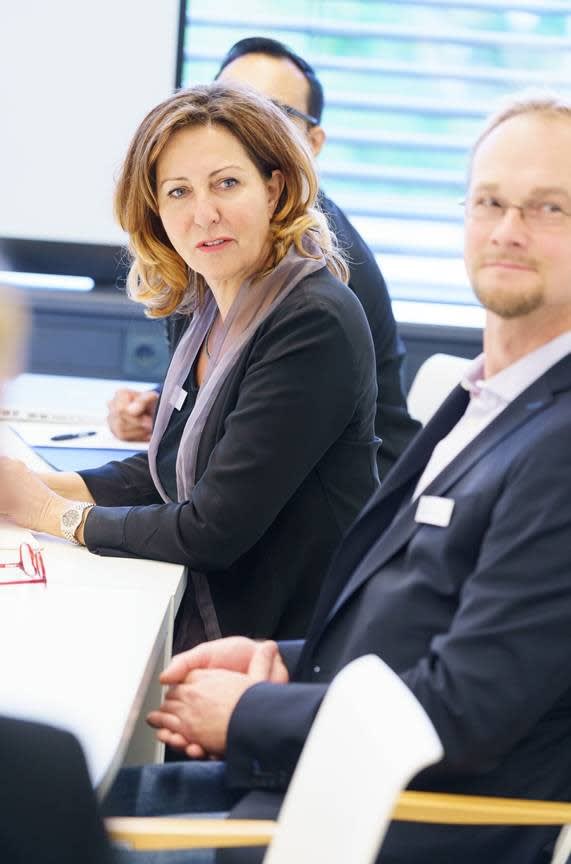 Main Program Focus
The content and structure of the Master's program support a practice-oriented understanding of Cyber Psychology of Online Communication. The program covers a broad scope of interconnected application fields of psychology and communication in cyberspace while critically challenging them. As the field is relatively new, the lack of policies, ethics and best practices is made a subject of discussion and enables the students to question existing practices and create solutions in a trendsetting subject. The variety of the modules and scientific methods taught will enable each student to work on an individual Master's dissertation covering personal interests.
By studying Cyber Psychology of Online Communication each student will develop an understanding of the psychological theories and their application in a virtual as well as the real-life world, which in future will have an ever stronger overlap.
Focus Areas
The content of the 1.5 years Master's program is based on the following twelve focal points:
Introduction to Cyber Psychology and Personality in Cyberspace
Social Media, Networking & Communication
Psychology of Online Business
Online Communication, Support, Counselling & Coaching
Children and Teenagers' Use of Online Communication and Media
Communication with Artificial Intelligence (AI)
Psychology of Online Gaming and Multiplayer Platforms / Psychology of Virtual Gaming
E-Politics, Ethics & Corporate Social Responsibility
The Dark Web – Cybercrime and Deviance
Research Methods
Master's Dissertation
Master's Oral Examination
Training focus of the Master's program "MSc Cyber Psychology of Online Communication"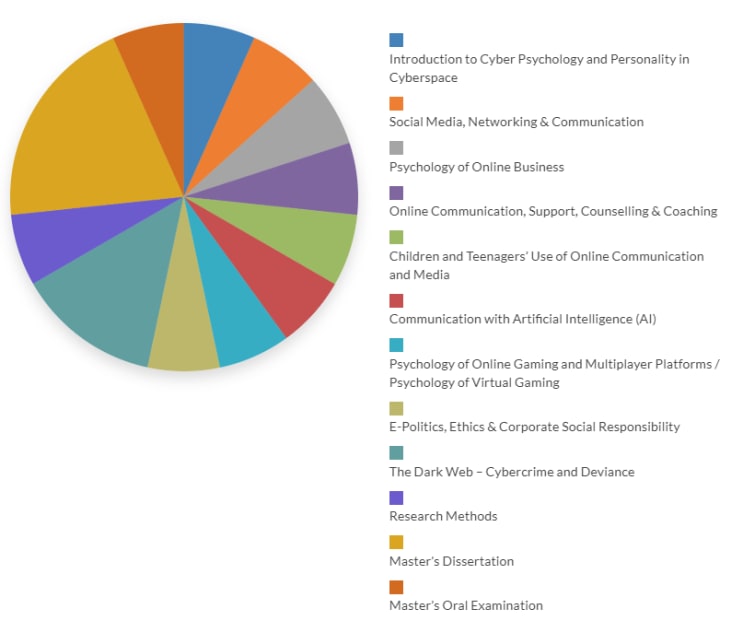 This programme is also possible to study bilingual:
The bilingual programme is suitable for people who can read English well but do not feel confident enough in the English language to take written and oral examinations. All the basic literature provided is in English. The webinars, the lectures and the tasks in the exams are in German. The written and oral exams can also be taken in German. This programme can also be booked completely in English on request.
Further information is available on our website
academic-institute.com
and on our ALP portal:
https://portal.akademisches-lehrinstitut-psychologie.de/register
Last updated Oct 2020
About the School
The AIHE Academic Institute for Higher Education GmbH offers modern, creative and innovative distance learning courses and further education in the field of psychology. And this for more than 14 years ... Read More
The AIHE Academic Institute for Higher Education GmbH offers modern, creative and innovative distance learning courses and further education in the field of psychology. And this for more than 14 years. Online Master's programs with practical relevance and skillful didactics. Exciting, scientific and practice-oriented at the same time. In exceptional cases, professionals have the opportunity to be admitted to the Master's programs without a first degree (without a Bachelor's degree).
Read less